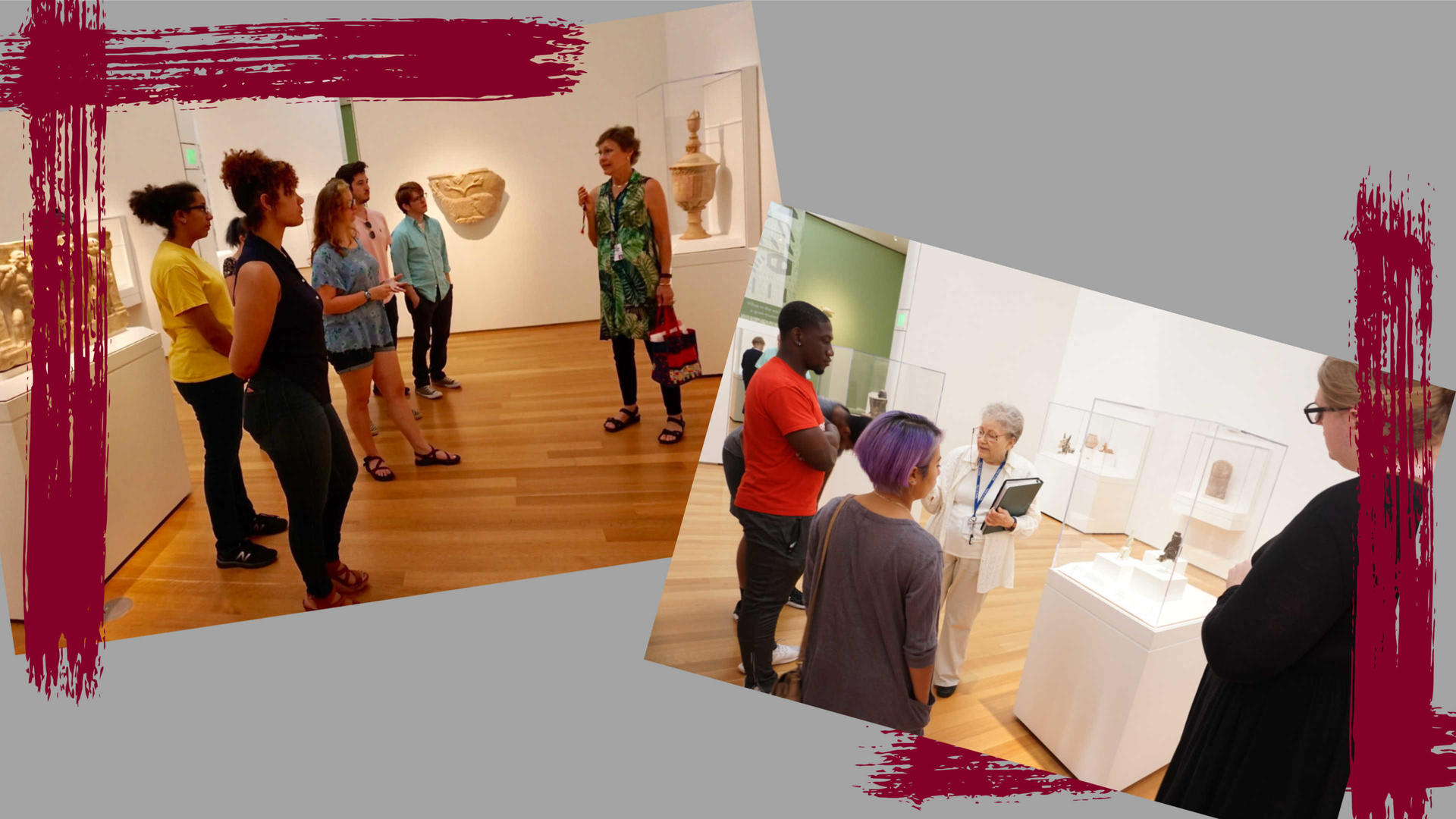 Students in History Professor Tim Kircher's IDS 452: A Cultural History of Ancient Greece course visited the N.C. Museum of Art on Tuesday, Sept. 3, to explore the collections of ancient Egyptian, Greek, and Roman art.
A course offered during the three-week session, a feature of the new Guilford Edge curriculum, the seminar explores shifting cultural ideas in the Greek Mediterranean world from 800 to 400 BCE, from the Homeric epics to the time of Socrates in ancient Athens. 
Two docents from the Museum, Karen Moffitt and Bettina Lowicki, led students on a tour of the collections, showing the place of the art in these ancient societies. Highlights included the funerary art of Egypt and the variety of Greek statues and vases illustrating myths and episodes that the students are familiar with from the course.
"Something that really surprised me was when you move through the different sections of art, you can see how various elements were influenced by the previous periods of time," Health Sciences and Religious Studies double major and Honors student Maitha Ali '20 said. "It all builds on each other over the years. There is so much we can learn about a single portrait or a single sculpture." 
"It was also cool to actually see the evolution of the Greek figure in person," added Philosophy major Samantha Fitzgerald '20 , also an Honors student. "Seeing the Female Figure, Figure of a Youth, and Herakles all together — it's really astounding how far the Greek figure evolved, and just how influential all of the stages of its evolution have been on Western art."
The trip was generously supported by Collaborative Learning and the History and IDS programs.
---