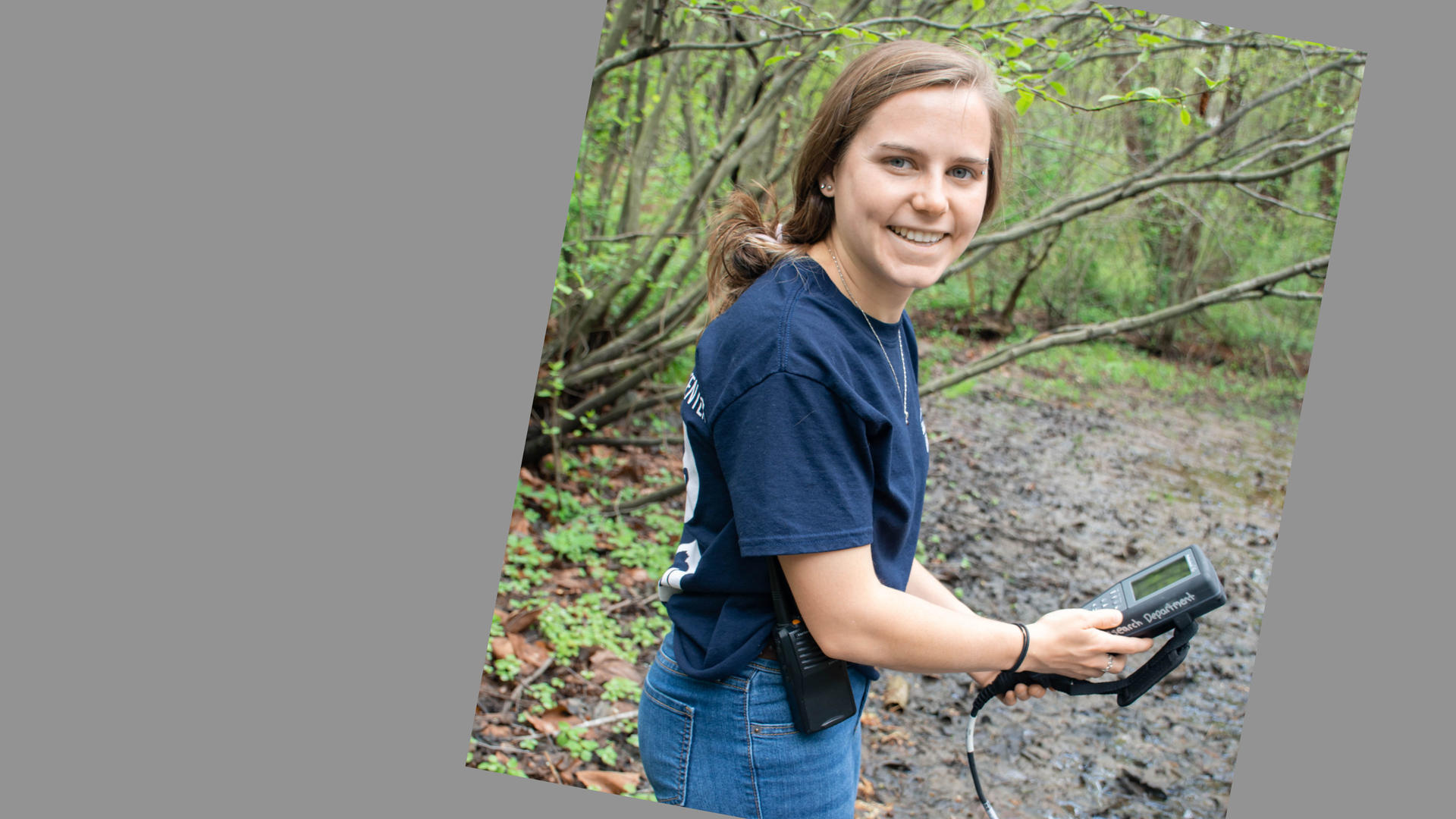 Samantha Brooks '19 interned at the Greensboro Science Center and gained valuable participatory knowledge about local community environmental projects.
Hi, my name is Samantha Brooks and I studied Environmental Studies and French. For my final semester, I had the amazing opportunity to intern with the Greensboro Science Center (GSC) as their Conservation and Research intern.
I helped maintain the conservation and research programs of the GSC. These projects vary from analyzing data of the motion sensing trail camera and bat detectors to performing water quality tests at the GSC's pond and stream. Since the Greensboro Science Center's zoo expansion is soon to begin, my supervisor and I began a project to examine how construction will affect the water quality of these sources.  
These tasks are just two of the many conservation and research projects that I acquired. One of my most favorite activities was monitoring the trail camera. This motion-sensing camera is attached to the base of a tree, facing our bioretention cell, which is situated at one of the lowest points of the Center's parking lot.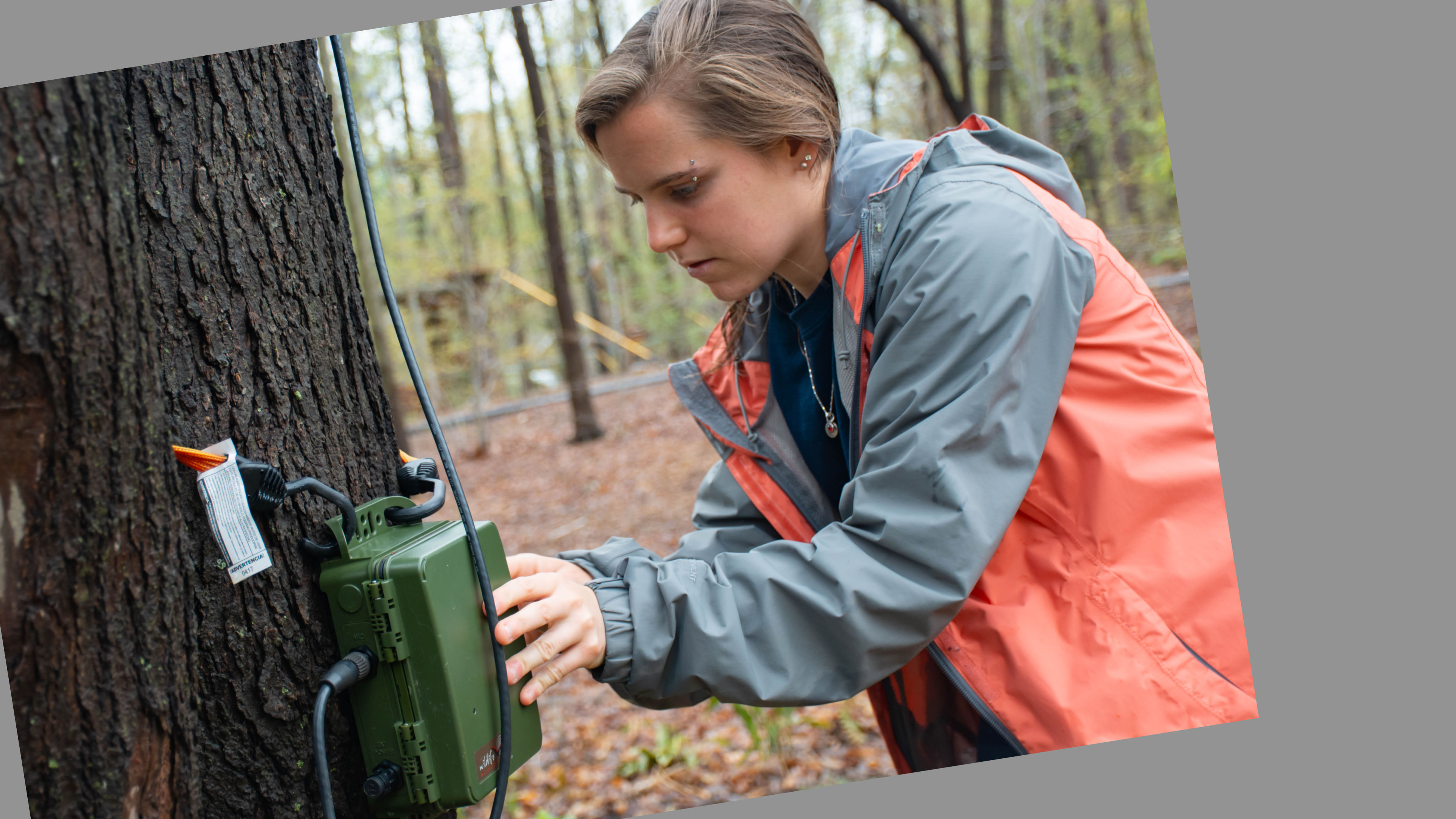 Capturing images primarily of wildlife, I found that many species, specifically the white-tailed deer, are prominent animals that inhabit this suburban area. Out of curiosity, I've always want to know more about nocturnal animals and their actions at night, so this camera allows me to do as such. Just recently, my supervisor and I went out on a sunny, Tuesday morning to survey the nine bluebird boxes we have on site. This was an exhilarating experience! It was similar to Forrest Gump's box of chocolates. We didn't know what we would find. Overall, we observed that chickadees and bluebirds have settled in these boxes for the season.
As my time at Guilford comes to a close, I'd say that this experience has impacted my life. Since I studied abroad in Madagascar last spring, I've tried to conceptualize this experience with my adoration in stewarding the environment. This internship aided me in doing so, helping me learn more about my local community's conservation and research projects, while being able to take part in them as well. For my future, I know that I will apply my passions of environmental sustainability, agriculture and hydrology, to anywhere I land, whether this be in the United States or elsewhere. I yearn to continue learning, so I can learn and assist the communities and the landscape around me.
---