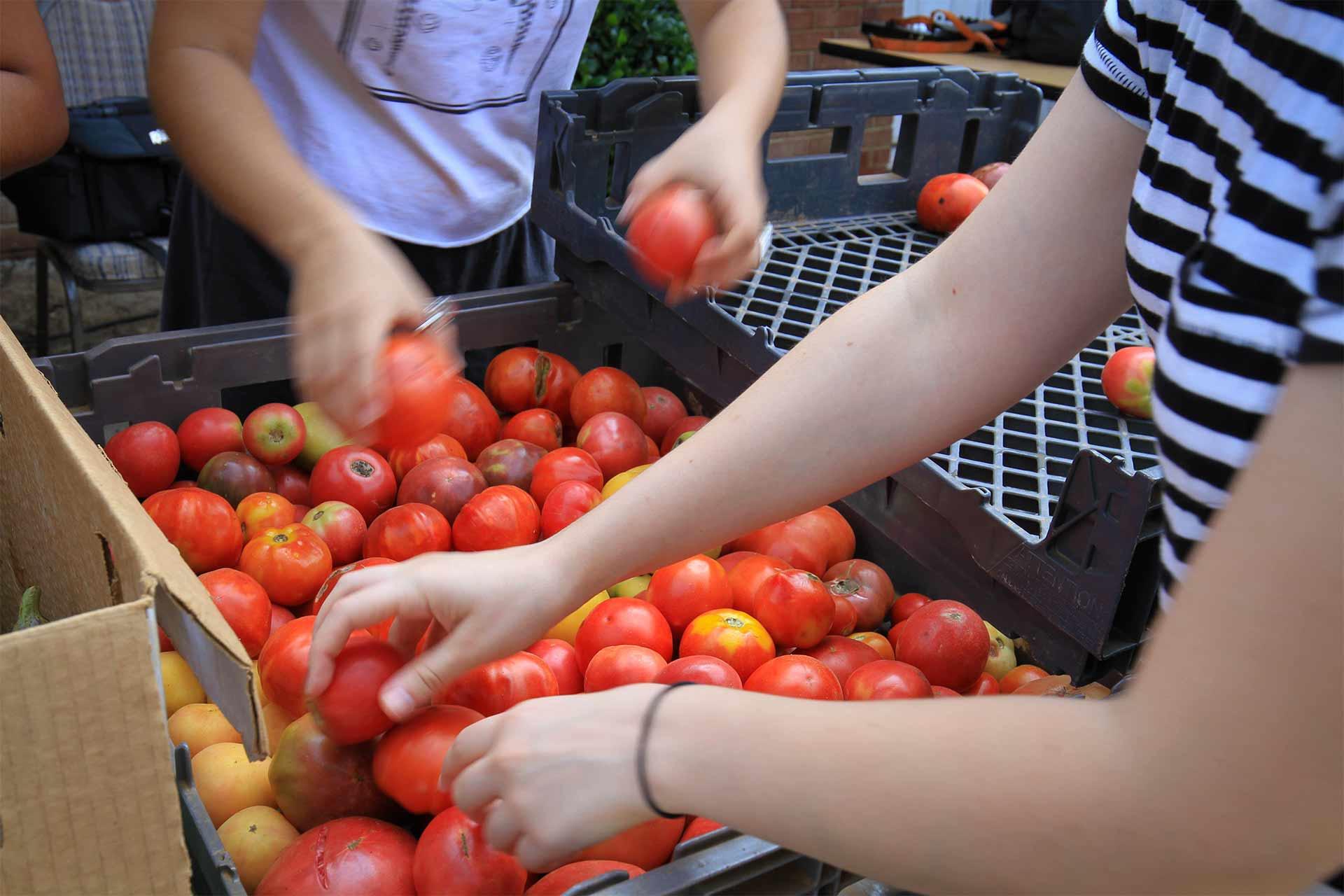 By Jhanna Vasser '19
Guilford's continuous effort to implement sustainable practices is reflected in the College's rank and participation in the nationwide RecycleMania eight-week tournament.
The results are in and Guilford ranked sixth in the Per Capita Classic, seventh in Food Organics, and 39th in Food Diversion in RecycleMania's eight-week tournament.
So what is RecycleMania? "RecycleMania is a friendly competition between colleges and universities across the country and Canada that are committed to bringing awareness to recycling and waste on college campuses," explains Psychology major Kathleen Casperson '20.
 
Kathleen's work as an apprentice with the Office of Sustainability led to her involvement with RecycleMania. 
"Hana Malone '22, the student Coordinator of RecycleMania, and myself measured the waste and recycling Dumpsters biweekly. We entered this data into a spreadsheet, which calculated the number of pounds we were wasting versus recycling. Throughout the event, Hana and I tabled in Founders to bring awareness to RecycleMania. Daisie Stewart, Sustainability Coordinator for Meriwhether Godsey, assisted in these tabling events by involving the cafeteria in our efforts toward sustainability."
A Community Effort
"My favorite part was the tabling events in Founders," Kathleen says. "One event we organized was using aluminum cans from the cafeteria and making herb planters out of them. We added compost and students could choose from six varieties of herbs to plant in their can. While the students were potting their plant, we would talk to them about what can and cannot be recycled according to the North Carolina regulations. It was fun to see how excited the students were about this project, and I felt like it really encouraged an effort to live sustainably."
Reflecting on how Guilford's participation in Recyclemania aligns with Guilford's Core Values, Kathleen says, "This event encouraged community on campus because it called for direct action in an effort to reduce our carbon footprint. Recycling and reduction of food waste is imperative for the betterment of our entire community. It also encouraged students to act with integrity and responsibility by implementing sustainable practices."
 
In response to how Guilford placed, Director of Sustainability David Petree says, "Guilford does well in this competition partly because we make it pretty easy to recycle — recycle bins next to landfill in nearly every location on campus, inside and outside. It doesn't hurt that we live in an area that offers single stream recycling. We don't have to sort paper from plastic from glass and so on. Our numbers are very much helped by the fact that we compost nearly all of our food waste. Food waste is very heavy, and campuses generally create a lot of it. The competition is based on weights."
David also says that despite how well Guilford ranked in RecycleMania's national competition, there's a lot of work to be done. "It needs to be said that the competition assumes people always place recyclables in the recycling containers and trash in the trash or landfill containers. This is not the case here or most other places. When we do audits of our containers, we find contamination. During our recent student move out, several recycling containers had to be hauled to the landfill due to the amount of contamination."
Learn more about Guilford's sustainability efforts and how you can participate as a student during a tour of campus. Schedule your visit today!
---