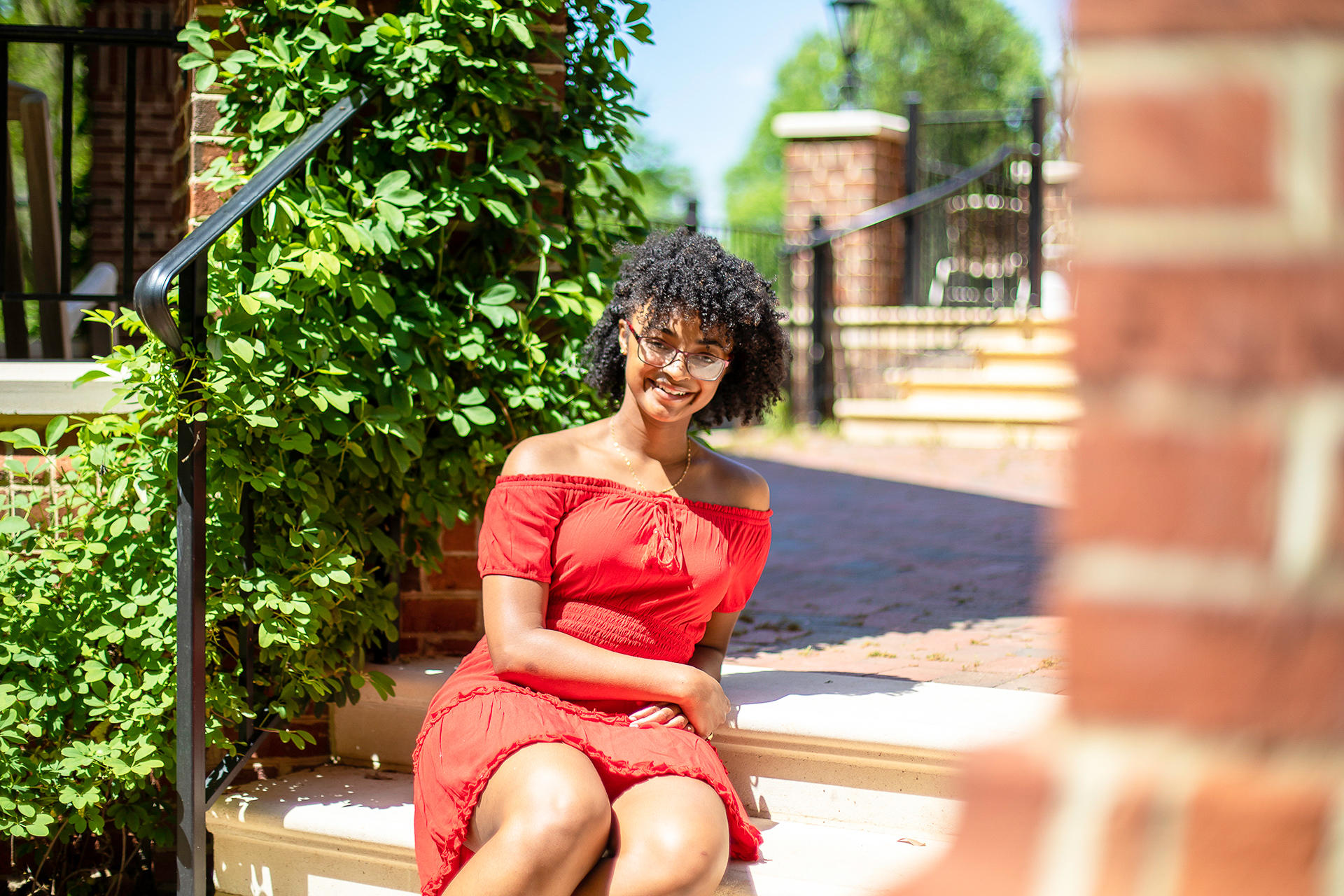 Celene Warren '19 knows how to plan a good time. She's taking her experience on the Campus Activities Board with her to graduate school in higher education administration. 
Trust her: Events like Serendipity don't just happen by happy chance. It takes a lot of work to make campus this fun! Celene Warren '19, President of the College Activities Board, has spent four years planning events at Guilford, and is headed for a graduate degree in higher education administration. 
Celene is a graduating Business Administration major with a double minor in Communications and Visual Arts — Photography. She will decide between the University of Central Florida and the University of Houston as she pursues her master's degree. Not only will she use the mastery she's developed here at Guilford in her graduate studies, she also plans to take her skills to an entrepreneurial level. 
"My dream is to work in higher education for a few years, probably Campus Life, and then launch my own magazine," Celene explains. "I want to develop a magazine for girls and young women of color, something that I wish I would have had access to growing up. I read magazines for women of color, but I thought the target audience seemed older than I was at the time. So, I'd like to fill that gap with accessible, inspirational content." 
First, she'll keep connecting with college students. After her master's, she's aiming for a position similar to her mentor's, Tim Johnson, Director of Student Leadership and Engagement. "Tim has been a real support and guide to me," she explains. "The Office of Student Leadership and Engagement has provided me with internship positions and other opportunities to get involved on campus from an administration perspective." 
Celene's work to support the community and campus spirit at Guilford College comes from a place of love and generosity. She genuinely wants others to connect, grow and enjoy themselves! "I've been behind the scenes, rather than in the thick of the fun, for several years now. And while it may seem like I missed out on a few experiences, I wouldn't trade it. I gave of myself to this student body, and it is something I am proud of." 
We can't wait to see Celene's light brighten up other communities, and the newsstand, someday!  
Schedule a personalized tour to learn more about how to build the foundation for your dream career. You'll meet with students, faculty, and staff and learn about team-based advising, study abroad, and internship opportunities that will give you an Edge.
---