By Katie Claggett '19
The weather is perfect. Flags from all over the world wave happily in the spring breeze. People are chatting, playing games, and visiting colorful tables spread across the Quad. Music in other languages floats through the air, and there are delicious smells coming from a table full of mouthwatering, diverse cuisine.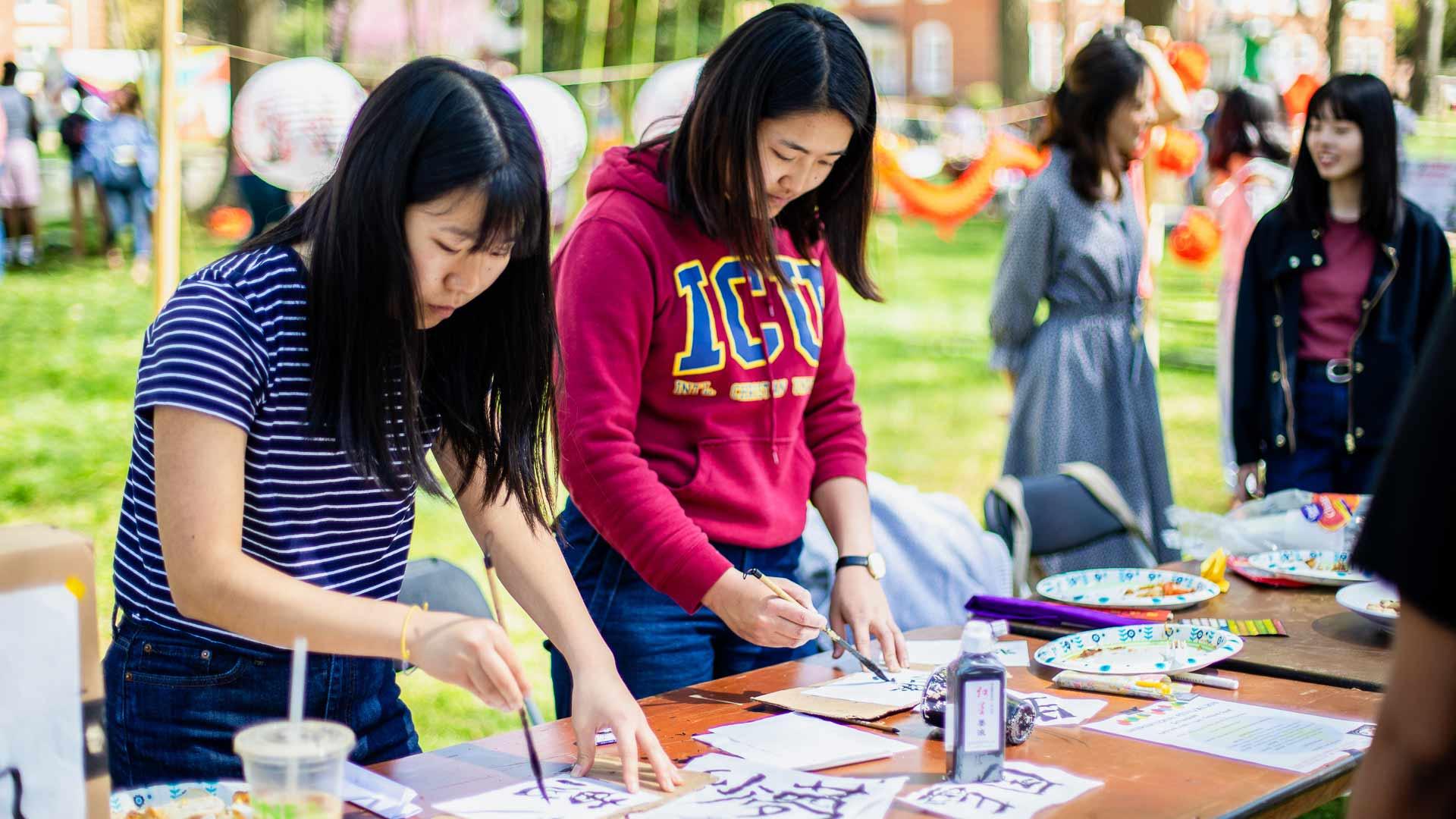 The scene is just a snapshot of the International Festival, the largest and one of the most anticipated campus events, sponsored annually by Guilford's International Club. The 2019 event was a spectacular array of multiculturalism and community. More than 20 nations were represented by Guilford students during this event, each with a table showcasing significant aspects of a particular culture. 
"The International Festival was awesome because I got to try a lot of food, learn about different cultures, play games, and watch students perform traditional dances," says first-year student Haydyn Foulke. "The beautiful weather added to the fun, and it was a great afternoon for all involved. I especially loved the food from Nepal!"
From Palestine to Japan to Ghana to Ecuador, all of the participants had the potential to expand their worldview. There was even an opportunity to fill out a "passport," which provided different tasks at specific tables around the event.
Check out more photos from the event.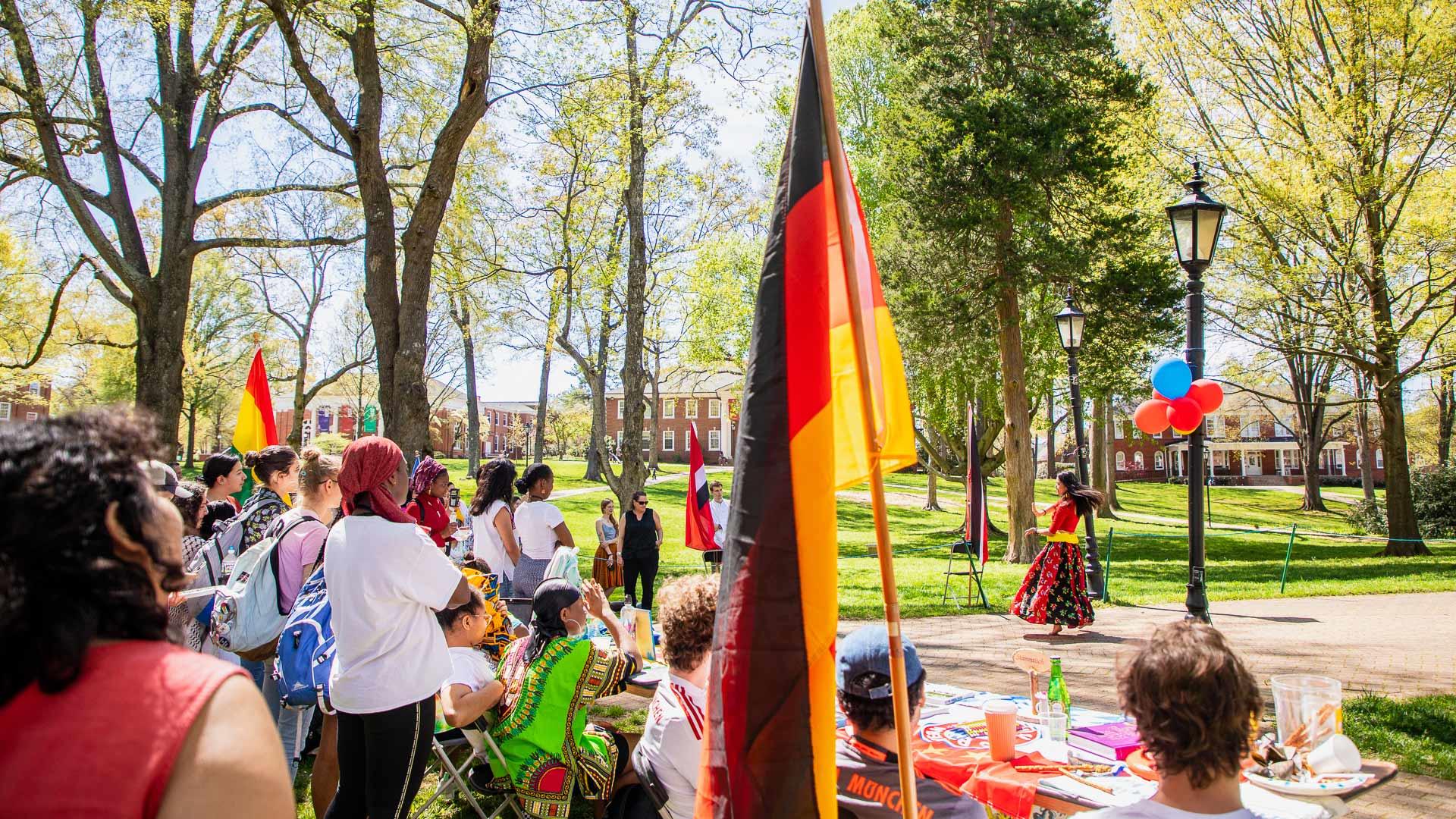 There were performances, too, including a Colombian Cumbia dance by Maria Marin, African modeling and dance by members of the African Student Association, and a Nepali traditional dance performed by Nyima Lama. Other performances included a Step Show by the Guilford CNC Step Team, a vocal performance by Phillip "YP" Williams, and a traditional women's Otomi Dance by Alina Santos. Participants concluded the event by breaking open a piñata. 
International Club member Chris Collins '19, who represented the Thailand table, weighed in on this event, says "Though the international community at Guilford College is small, it is nevertheless important to share the diversity of our experiences with each other and with U.S. students. Developing understanding among different people is increasingly important, not just in a college setting but also out in our community. The International Festival is a day that reminds us that there are many people, cultures and countries in the world that might be very different from our world but just as real and valuable."
---