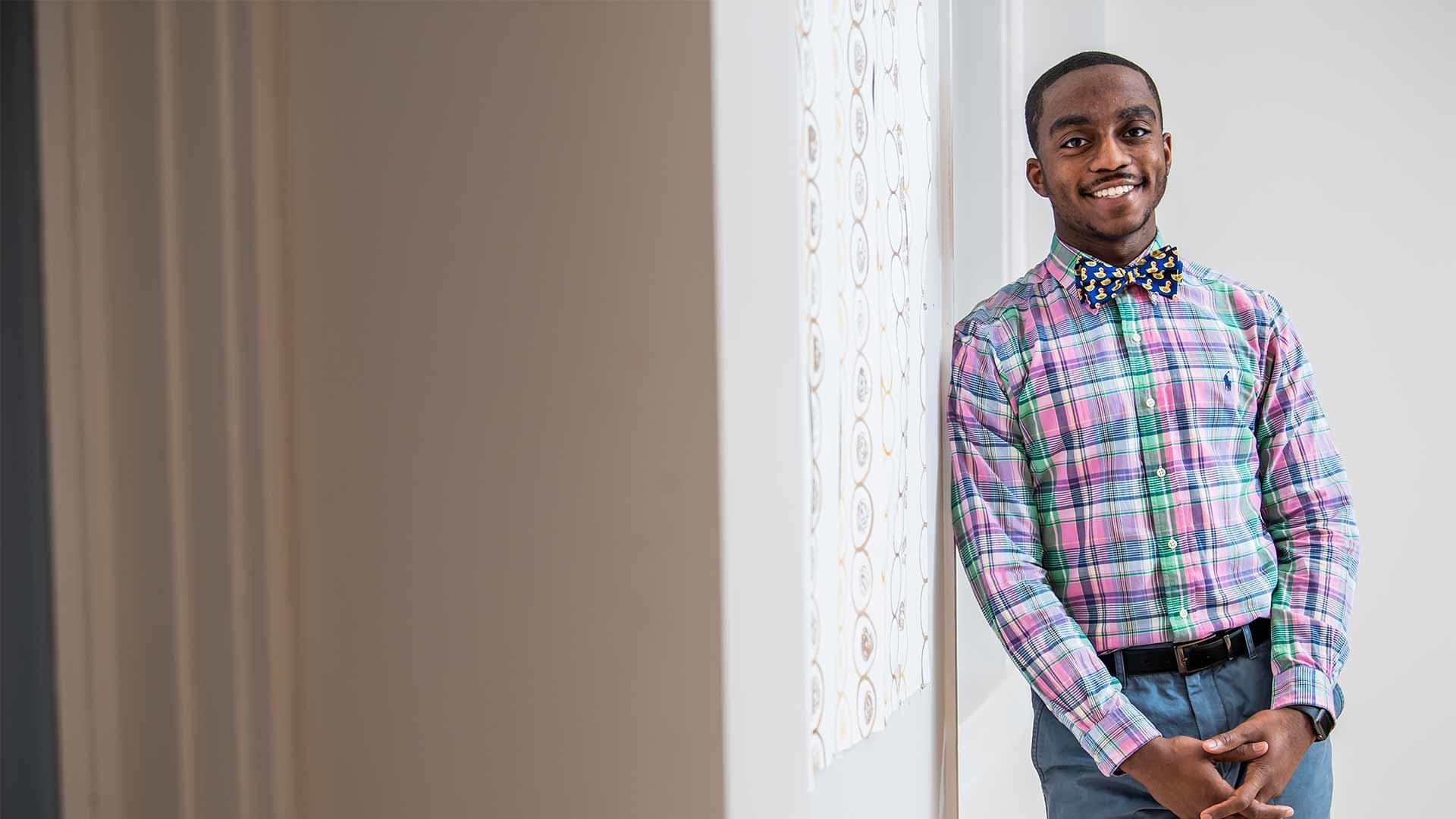 Good luck keeping up with Dwayne Duncan Jr. '19 – he's always on the move making good things happen. Guilford's Student Body Association President is constantly searching for ways to get involved and grow his leadership skills, both on and off campus.
"Guilford exposed me to a sincere commitment to being active in our community," says Dwayne, a Community and Justice Studies major, Interpersonal Communication minor. "I've been encouraged to get off campus and find out who is out there making Greensboro a better place."
Dwayne's senior capstone centers on participatory action research, an approach that gets students out of the classroom and into the community. "My project explores how people experiencing homelessness in Greensboro interact with the city and gain access to resources."
Through surveys and conversations, Dwayne and his fellow student and faculty researchers are not only gathering data, but also building relationships. As an intern with the City of Greensboro in the Human Relations department, Dwayne is gaining invaluable perspective about how a city works.
Back on Guilford's campus, he is actively involved in the Office of Leadership and Student Engagement, while also playing an important role as an assistant community director for residence life.
On top of all that, Dwayne co-founded Guilford's first step team, CNC Step Team, and is a founding member of Voices of Victory, Guilford's first campus gospel choir.
Culminating his college career on plenty of high notes, Dwayne now seeks professional opportunities where he can play a major role in transforming communities.
"I'm interested in the kind of career where I can be an agent of change," Dwayne says. "I want to continue engaging meaningfully in the community, always working to better represent the marginalized and to give a voice to the unheard."
Are you committed to service, or interested in making it part of your life? Schedule a visit to Guilford to learn about opportunities for making difference near Guilford and in the larger Greensboro community.
---