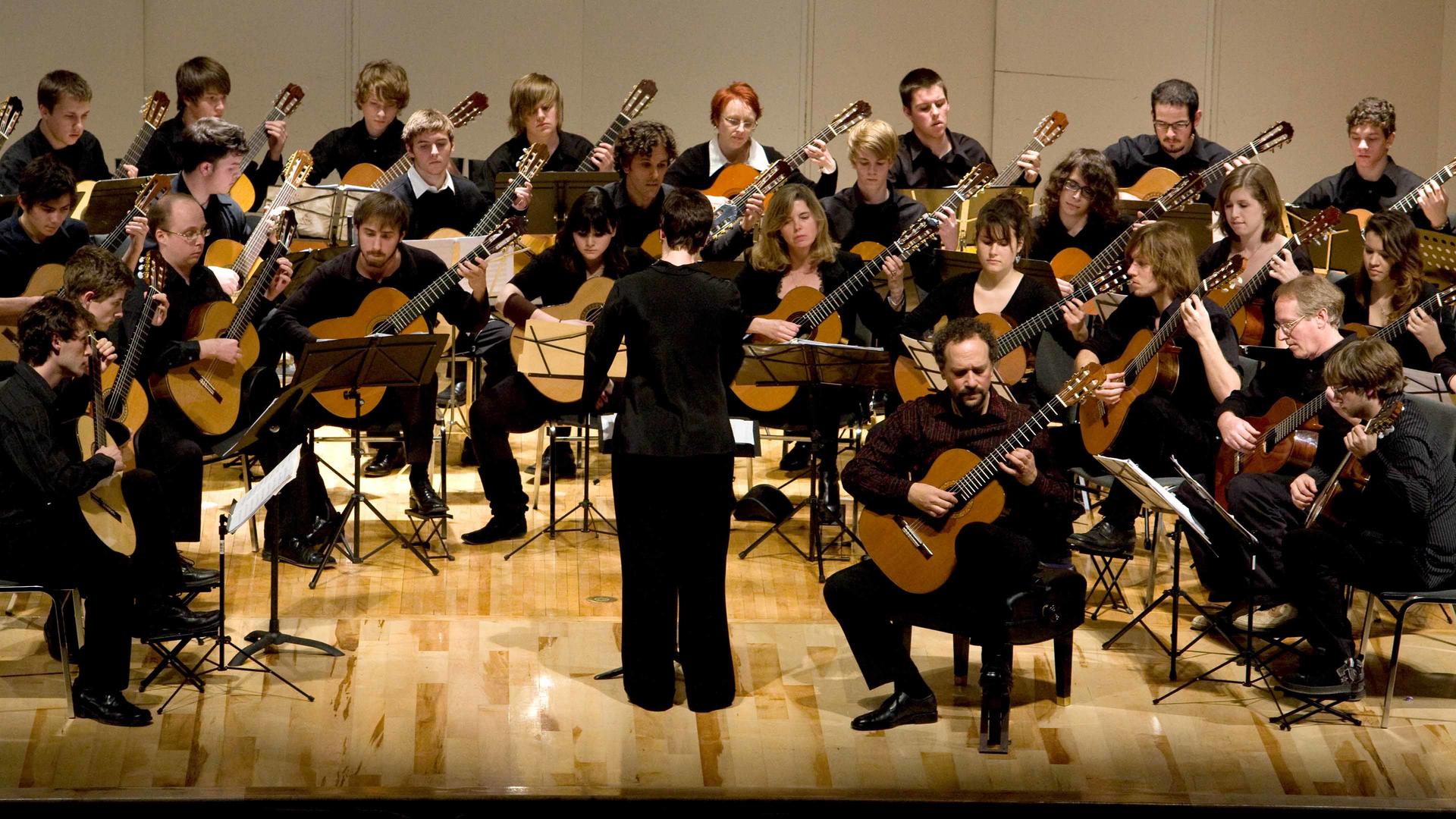 "I never thought I'd be conducting in Carnegie Hall." 
Kami Rowan, Guilford College Professor of Music, is fulfilling a dream. She has collaborated with Guilford Music Department alum Ethan Lodics '15 to create the first United States Guitar Orchestra (USGO). "Realizing this dream alongside a former student has been especially awesome!" Kami says. 
They launched the campaign in August 2018 and began conducting auditions in September. By October, they had found their 40 players. "We have players ranging from a few elite high school musicians to full-time tenured professors and well-known professional guitarists," Kami explains. "We have at least 20 states represented as well as Mexico, Burma, South Korea, and Croatia." 
The USGO will debut at Carnegie Hall in New York City on June 23, 2019. The next day, they'll head to Paris to begin a three-city tour in France. They've commissioned three new works by composers Kevin Callahan, Brian Head, and Bryan Johanson to be premiered by orchestra. They'll also perform the guitar symphony The Walls, which debuted at Guilford College last year.
The USGO is sponsored by the Aaron Shearer Foundation.
Keep an eye out for more on this exciting examples of Guilford College excellence later this spring. To meet with faculty, staff, and students and discover how Guilford can help you realize your potential — musical and otherwise — schedule your personalized campus tour today. 
 
---