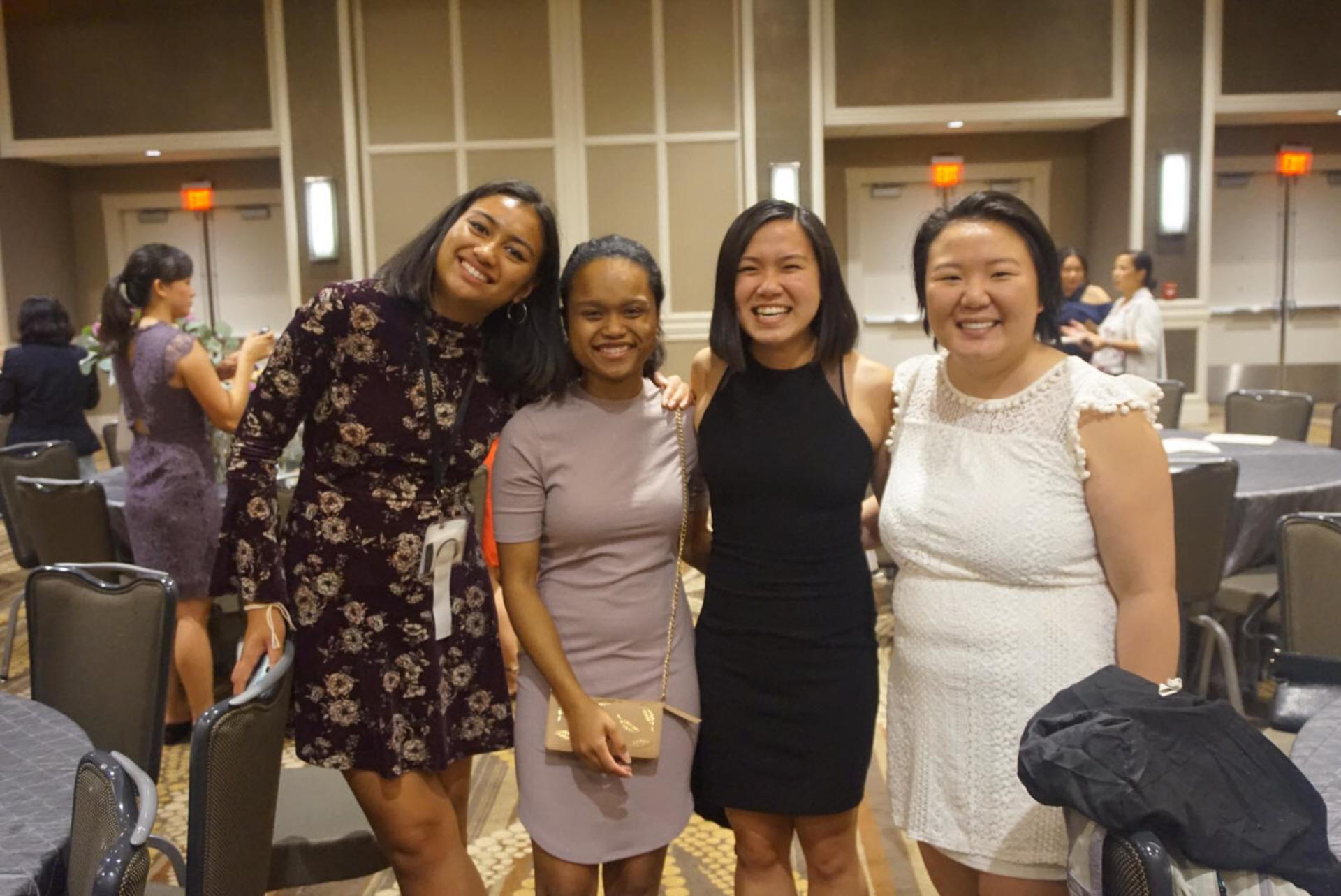 A former Bonner Scholar site coordinator, H'Lois Mlo's '18 primary volunteer work focused on diverse groups of refugees and immigrants in the Greensboro community. She offers a self-reflection to share the impact of her education and service-work. 
My name is H'Lois MLo and I am a 2018 B.S, Accounting graduate of Guilford College with minors in Music and Money and Finance.  I am honored to say that I worked with refugees and immigrants coming from all parts of the world within our diverse city of Greensboro, all with the help of the Bonner Scholar Program for Community Service & Learning.
Since senior year of high school, I have helped with various projects within the southeast Asian community in hopes of being the forefront of my generation.  I developed leadership skills along the way as I learned more about taking risks and speaking up to show how important my concerns were.  This program introduced skills that I never thought I would have.  For four years I recruited, trained and coordinated Guilford students in mentoring and tutoring immigrant and refugee youth at Doris Henderson Newcomers School and Page High School.
 
Being a coordinator is no easy job at all, but you learn along the way.  Education was and is still a huge priority for me because I am at an advantage to pursue my future career. I am a first generation Montagnard-American to finish high school and go to college in my family. I know the difficulties it was in being the young interpreter/translator for the family. The experiences I have and what they have are similar in terms of being "counted on" continuously. In classes, you can obviously see this. Many of them interpret for each other if one does not quite understand what the teacher is asking.      
Many of them, only in middle school, have asked how they could get to college and what they need to do to be successful, having already set goals in place.  There were those who loved to conversate and practice their English out loud and those who struggled but were eager. Every morning was a "Good morning, Miss, how are you?" I wish I was able to work along beside them every day because I truly envy teachers in seeing a student's improvement grow every day! Practice and patience are key! Days I would not be there, the teacher would constantly tell me how I have been missed and the kids would ask about my whereabouts. It is a bittersweet feeling being able to offer myself to all. Taking time out to help makes me think about how thankful I am to be a Bonner Scholar but also a self-reflection of who I am; a bilingual, first-generation Montagnard-American, refugee-raised woman. 
---