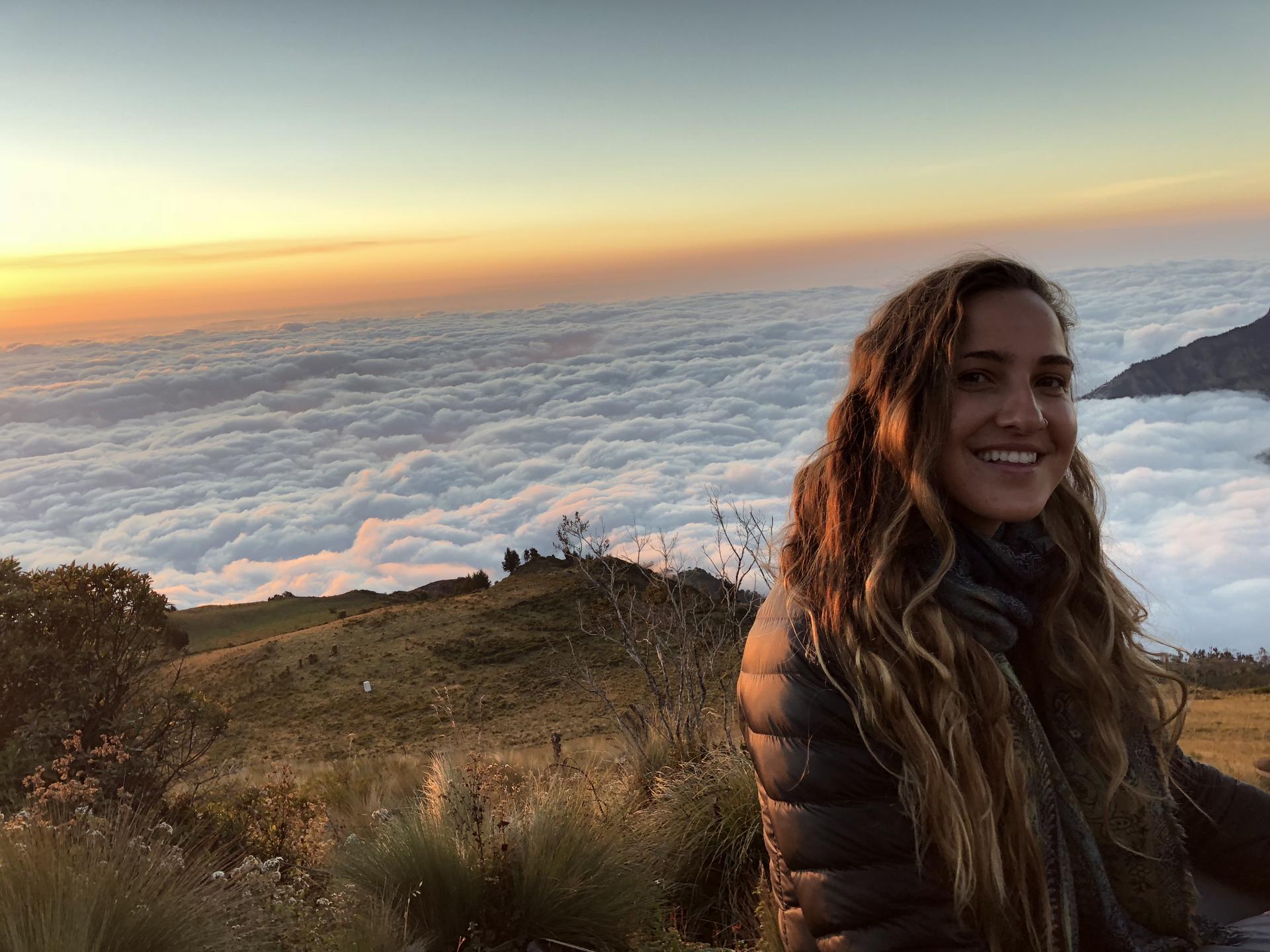 Mallory Cerkleski '20 reflects on her study abroad semester, Rethinking Food Security, with Katie Claggett '19.
Please introduce yourself (name, year, hometown, etc)! What are your major(s) and minor(s)? What are you involved in on campus? 
My name is Mallory Cerkleski! I am from Key West, Fla., and I am a member of the Class of 2020. My majors are Sustainable Food Systems and Political Science. On campus, I am the President of the Food Justice Club, the Coordinator of the Mobile Oasis Farmers Market, and a Community Scholar.
What are your passions and areas of interest?
My passion is food! I love everything about food from agriculture and farming, to cooking, to culture, to workers rights, to issues of access. I think that I am so drawn to food because it really connects everyone and relates to everything; it's so universal. 
When and where did you go abroad? What was the format of your program? What did you enjoy about your specific program?
I went abroad Fall 2018 to Ecuador, Malawi and Italy. The program was called Rethinking Food Security (now called Food Systems) through the School for International Training's (SIT) international honors program (IHP). There were 15 traveling students all from different universities in the U.S. and we had two traveling staff: our professor and trustee fellow who did pretty much everything from helping us when we were sick to making sure we boarded our planes on time. We started in Berkeley, California for two weeks studying the U.S. Food system and then went to Quito, Ecuador where we stayed with host families. We traveled for a week through the Andes studying the food system throughout and then we went to Malawi where we stayed in Lilongwe for a week and then went to the rural village of Gowa where we stayed with host families and then we went to Italy where we were in Rome for a week and then lived in Torino for a week with our host families.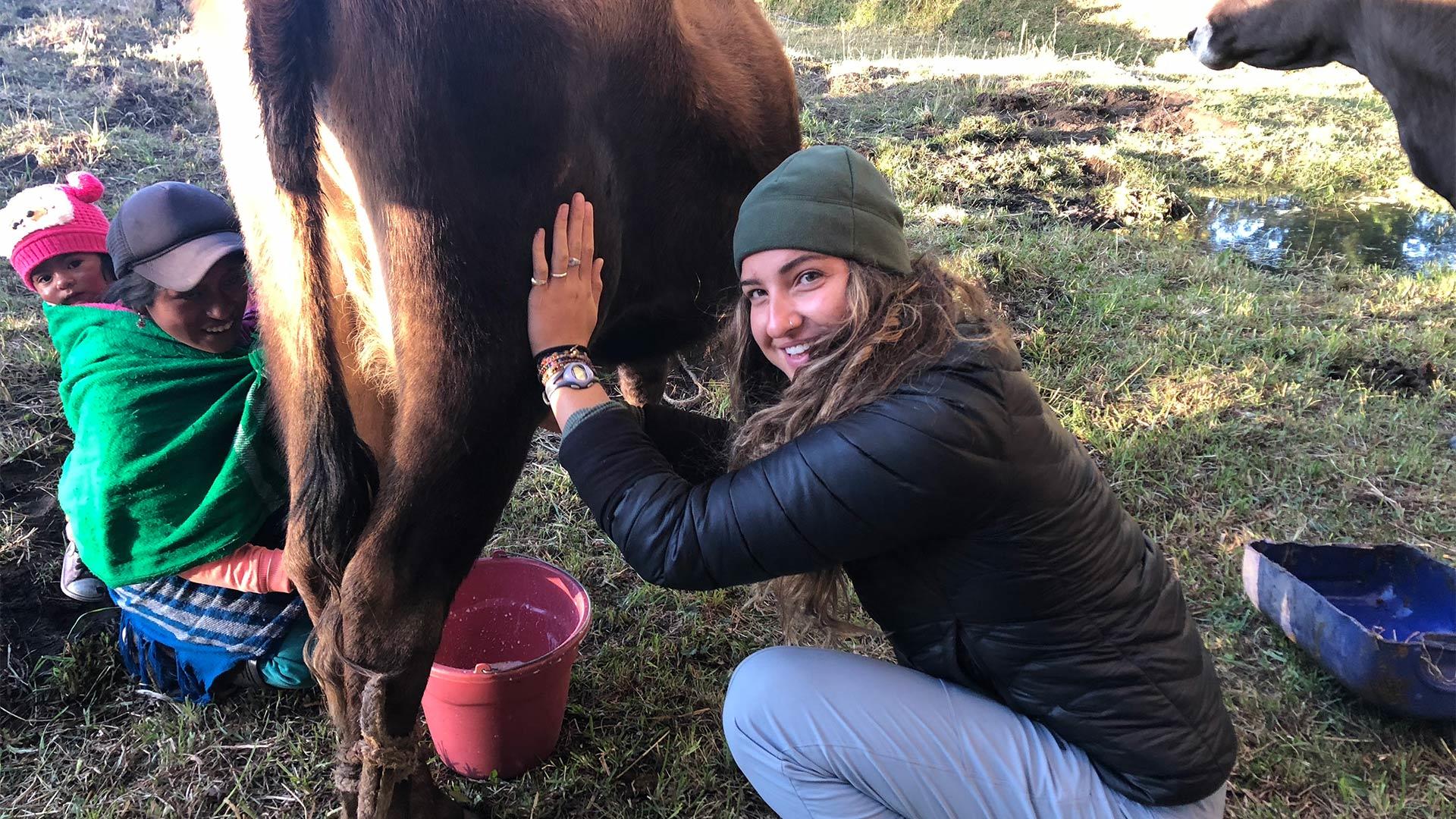 "I think the most beautiful thing was the friendships and connections I made."
I enjoyed every single thing. I understand hindsight is 20/20, but I really did. There were a lot of hard things, we went through a lot and it was tough but we did it together. I think the most beautiful thing was the friendships and connections I made. Traveling and living with families for only a month in each place is hard, but having the consistent 15 people to love and support you is like nothing else. 
What global themes did you explore during your semester abroad? How did this program relate to your areas of interest and previous coursework?
Ecuador: Idea of food sovereignty and the complications of policy. Food sovereignty and the right to food is in their constitution which is a pretty radical concept but we were exploring how that played out in their society and if that was being practiced. We also focused a lot on the indigenous knowledge of the Andes and how that was passed on and honored. We learned a lot about the history of Ecuador and how that played out in their society in terms of race and class.
Malawi: Since most of Malawian are small-holder farmers this is where we really explored what life was like to be a smallholder farmer. All of our families were farmers and so we learned from real life experience the life they lived out. We also talked a lot about colonialism and the different types and effects that are still taking place because of history. We talked a lot about monoculture versus permaculture here especially corn monoculture which is their staple crop. We talked a lot about land ownership and the concept of land tenure.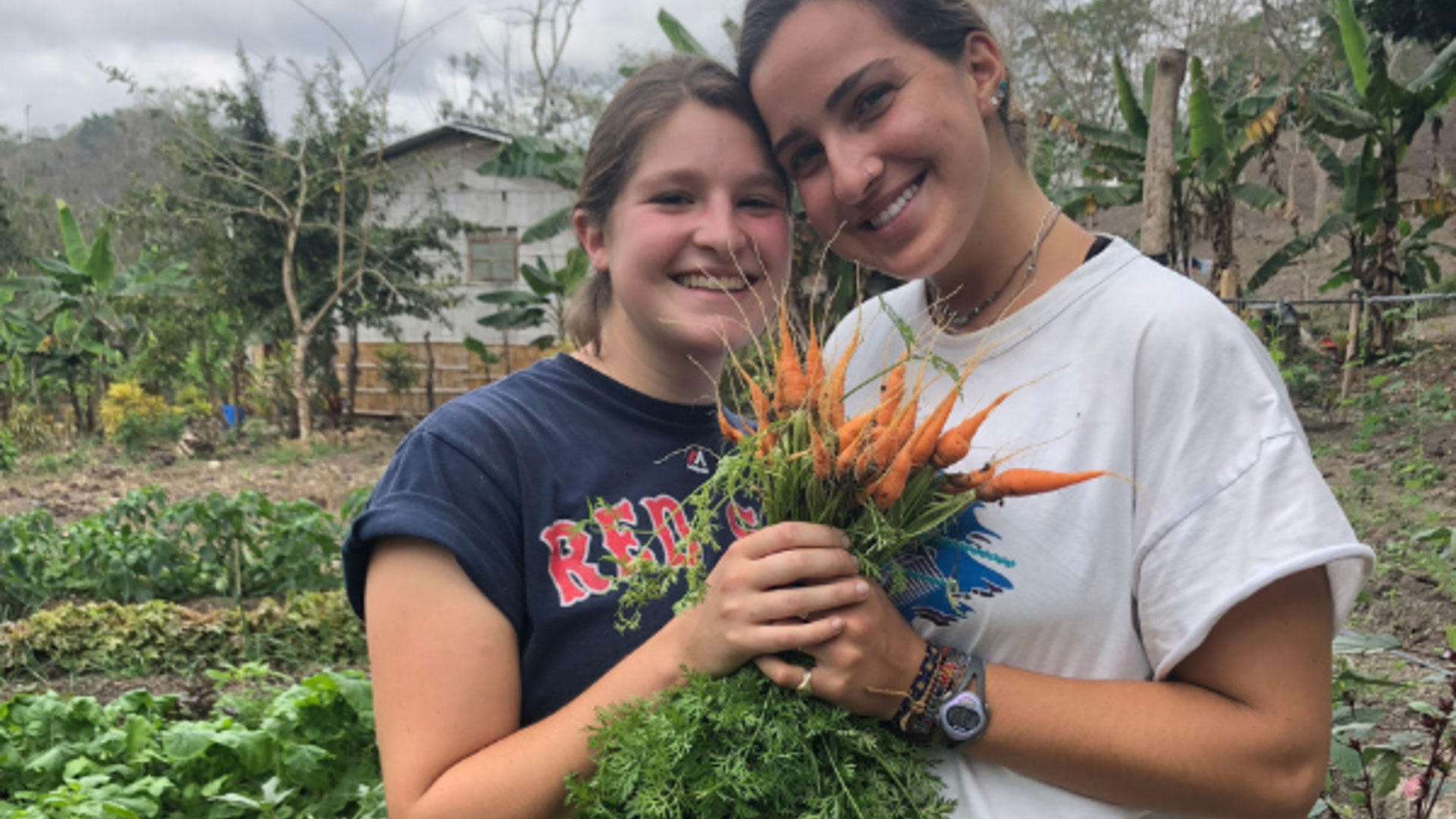 Italy: In Rome we were focusing a lot on the UN and the role of different agencies have on global governance. In Torino, we learned a lot about food culture and the pure importance of food within their society. We also talked about immigration and farm workers rights. We talked about Slow Food and the idea of local and what that means to Italians. 
In each country we met with the Ministry of Agriculture, and many governmental organizations as well as the UN Food and Agriculture organization branch in each country. We did so much that I couldn't possibly summarize it all, but this is a start. 
How did I choose this program? It was a pretty obvious choice since it was the only program I could find that has to do with food and I study food so it was perfect! We also took a Political Science class so that was perfect since my second major is political science.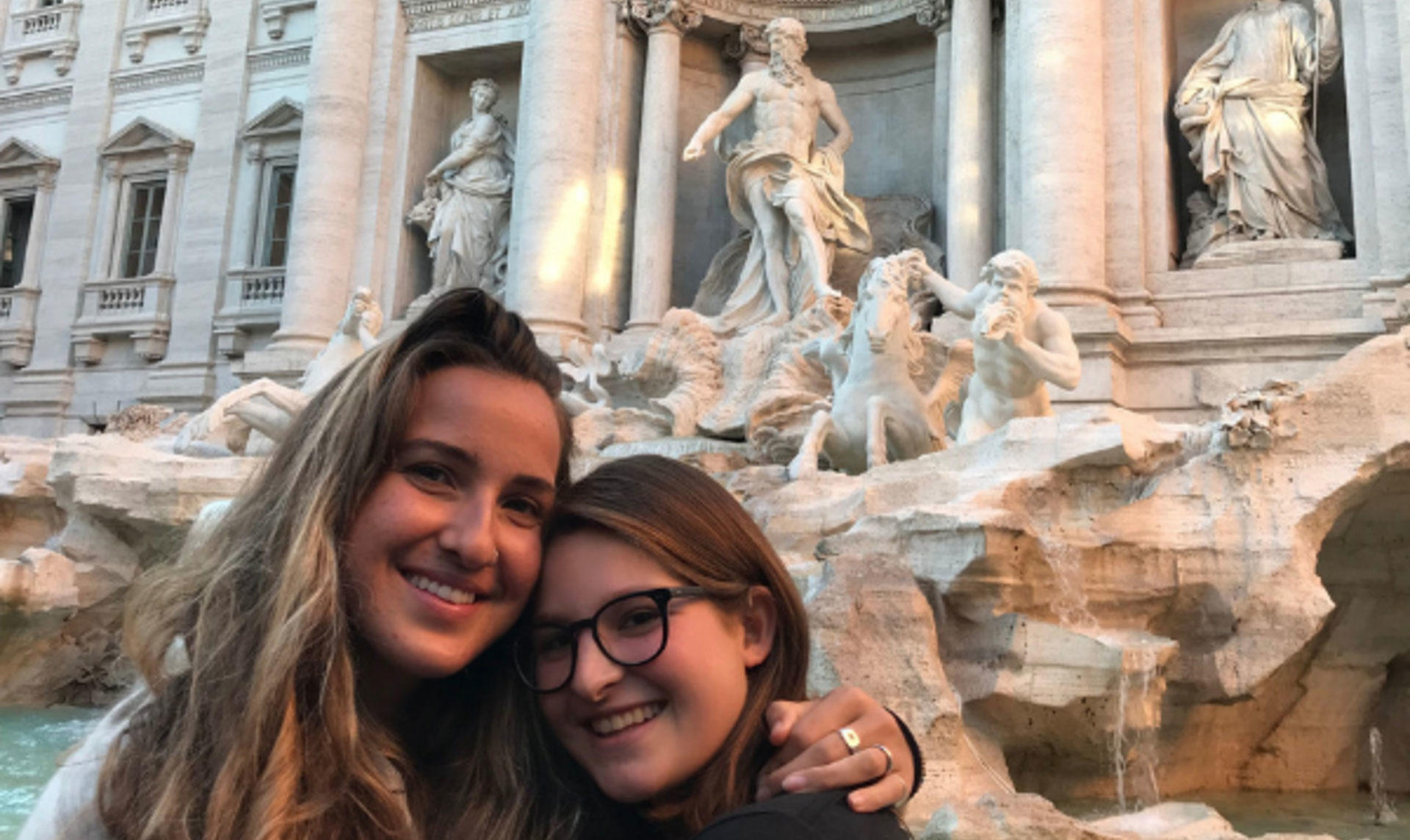 In what ways do you anticipate your study abroad experience to impact your current or future goals? 
I think my experience is permeated in every aspect of my life already. Everywhere I go and everything I do I think about my time abroad. I think it is a fresh wound but I also don't see it going away. I learned so much and in such a short amount of time its like the change is so visible to me, my knowledge is almost tangible. I think of real life examples of things I experience to back up everything I learn in the classroom and I needed that, I needed context into the world, I needed to see how climate change affects people, I needed to make connections and fall in love with people that are struggling to live because of the things we do to the earth, I needed that.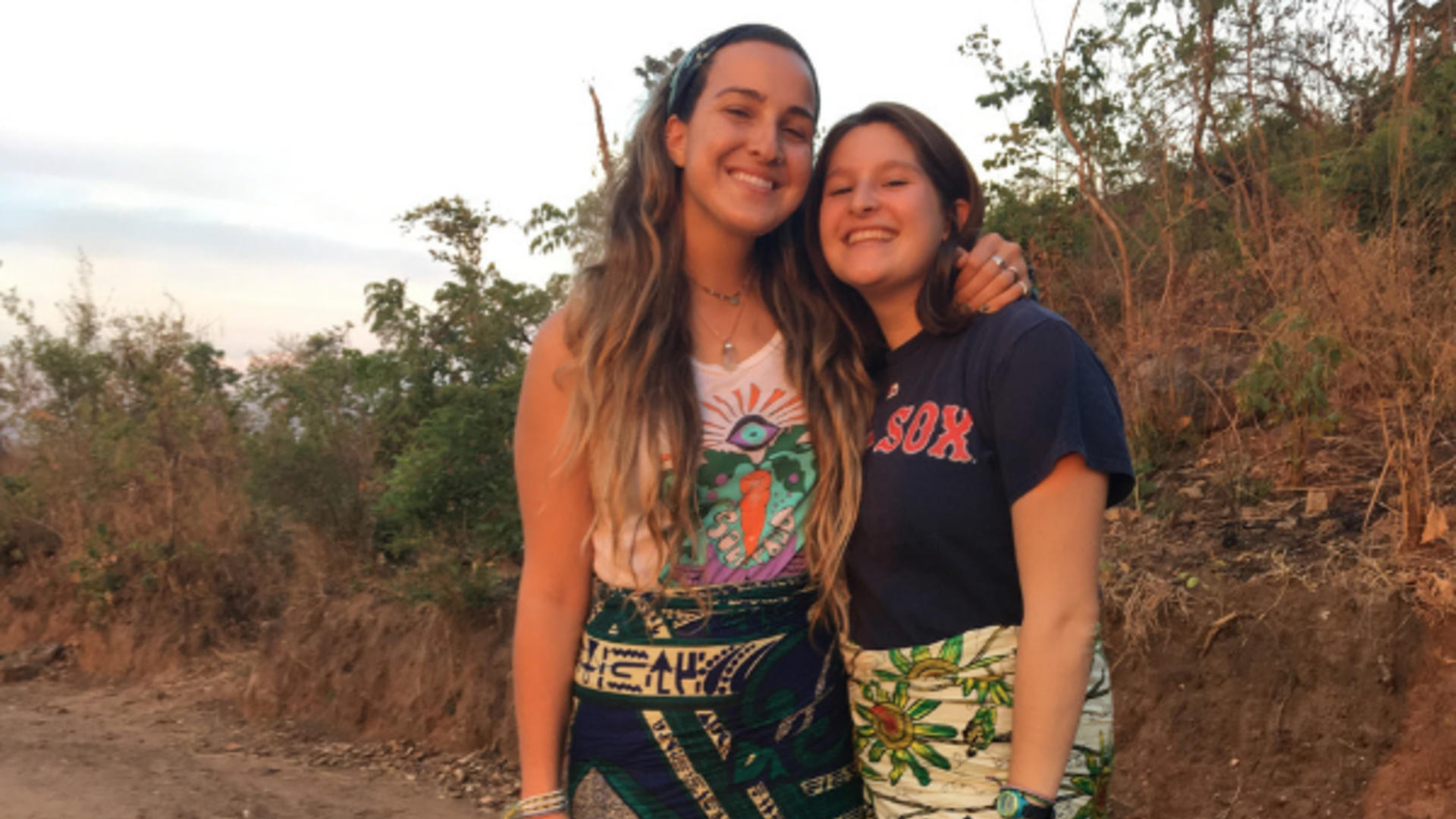 What advice would you give to students who are considering going abroad?
Do it!! Take that leap because, why not? Live your life for yourself, see things, do things, meet people, be scared and do scary things because why not? You are going to die one day and this world is too big and too beautiful to not see. Things will be hard, but also things will be awesome and that is what we live for. 
Please share any other thoughts or memories about your experience abroad.
I'd like to share a story from Ecuador that I think about almost every day. When we were on our trip to the Southern Andes we went to a town called Salinas for two days high high up in the mountains. It was a small town of only 1,000 people but it was this very interesting town that practiced something called "Economia Solidaria" which was a supportive community-run economy. Anyways, we were there to see the town and observe their economic model and we had a tour guide named Don Victor who was this little old man who knew everything about Salinas and so we were staying with him in this tiny motel and he would take us on walks all day from 8am-6pm and the first night we got home and we were exhausted and he said he was going to take us to see the sunset if we wanted and we were all pissed because we were so tired and freezing! So, we were moaning and groaning and mad, but we met downstairs to walk and see the sunset. Then Don Victor said no get in the bus and we were confused because we were like let's just watch it here and he was like no no no very mysteriously but then we got on the bus and started driving and we realized we were going up and up and up until we finally lifted our heads and looked out and we saw that we were above the clouds and we all started crying because it was the most beautiful thing we had ever seen! When we got to the very top of the mountain, we all got out and we were all so in awe and we just sat there for hours, staring and watching the sunset. All I remember was our trustee fellow looking at me and she said "this is a high I'll never forget" and she was right, but there are also 50 more stories like that. Crazy surreal things happen when you least expect it and while you can have those moments in college, studying and going to club meetings, and whatever, the chances are just lower. Moments like this happen all the time when you travel and that moment got us through some rough times. Any time something would go badly or we were having a bad day throughout the next three months, we would remember that second we saw the surreal beauty above the clouds and know that everything would be okay.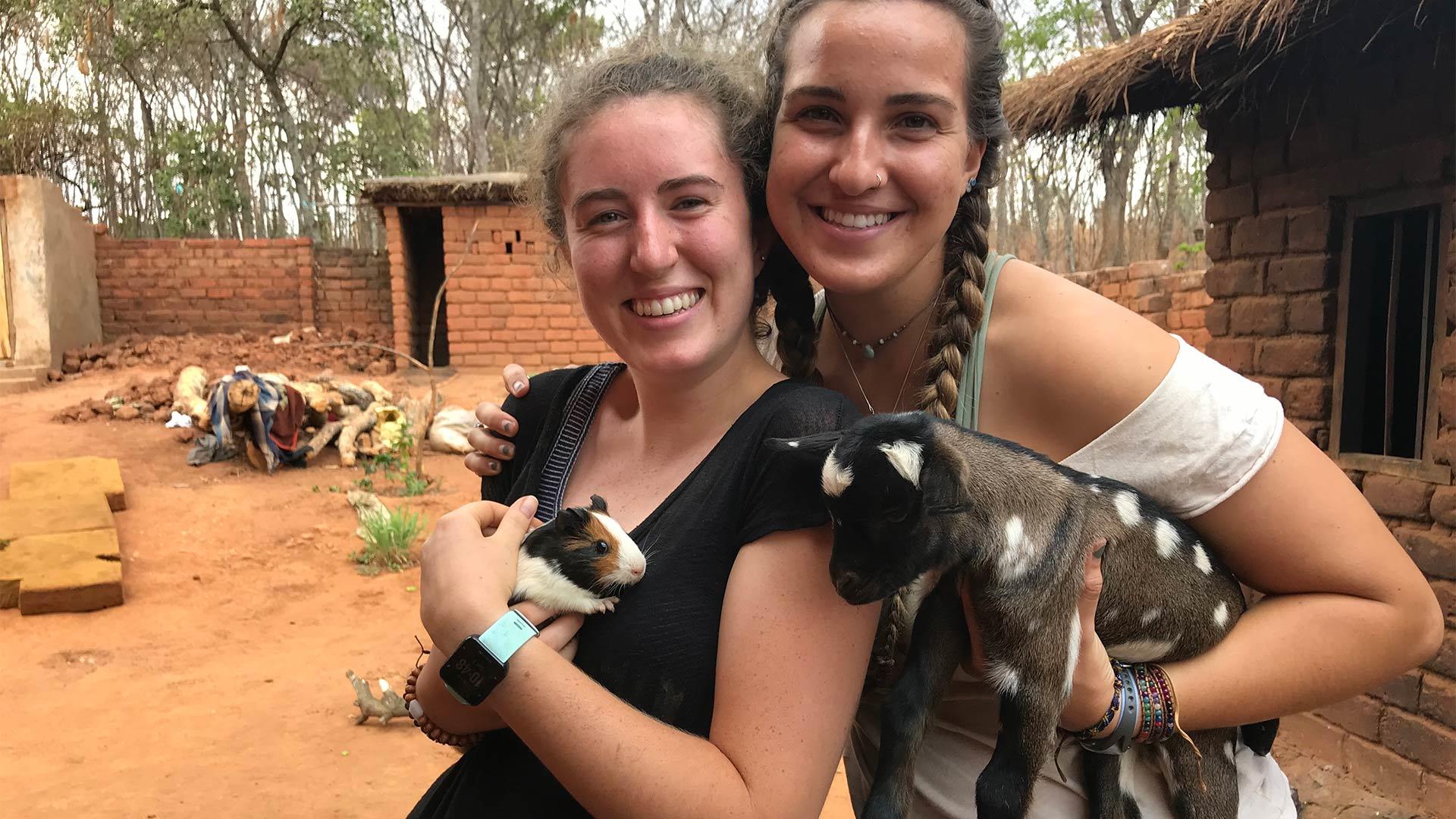 ---