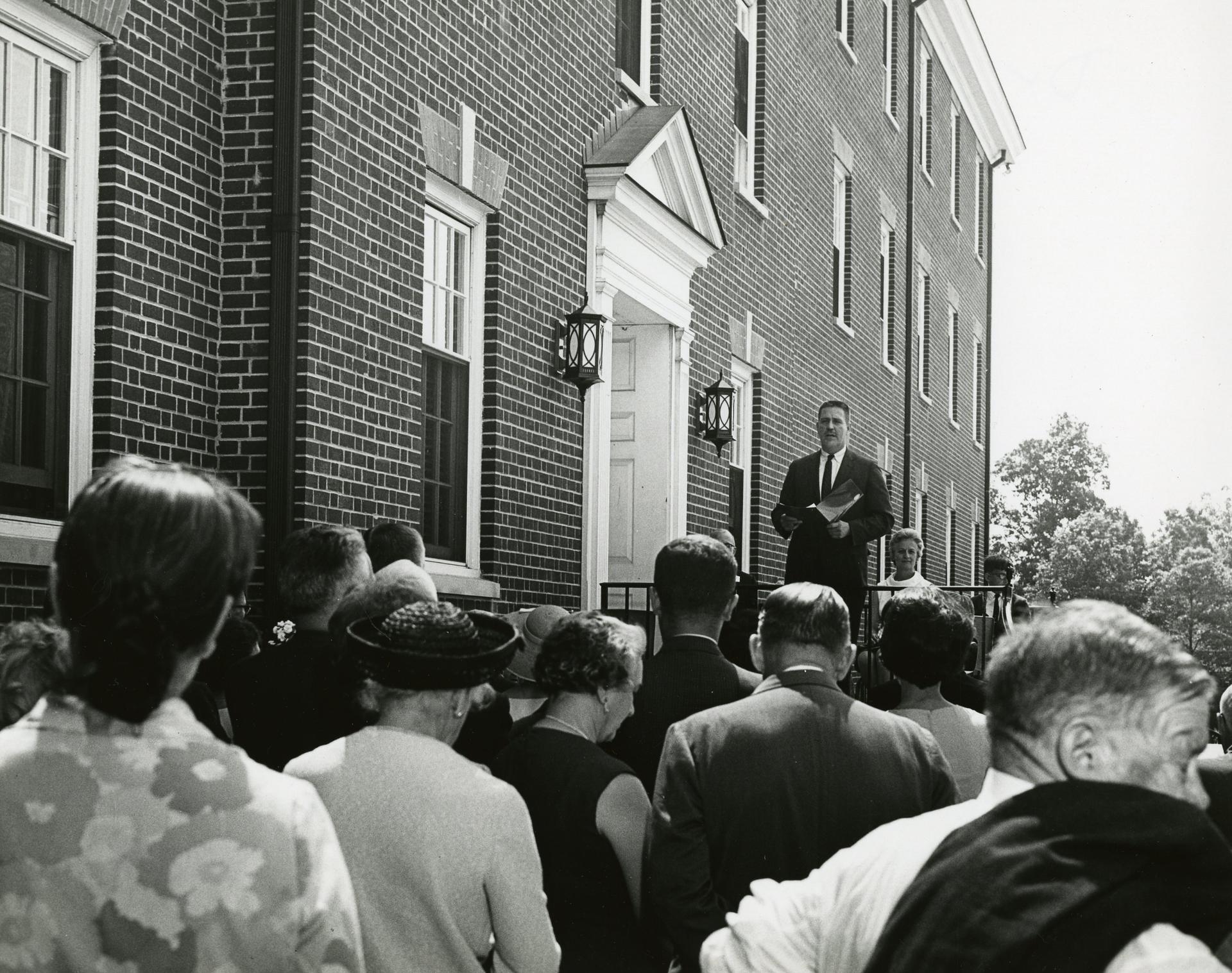 Binford was the first residence hall to undergo significant restoration in Guilford's latest rounds of facility improvements. The latest restorations aren't the only changes the building has witnessed since it opened in 1962.
In the Beginning
Binford Hall was completed in 1962 and dedicated in 1967 for Raymond and Helen T. Binford. Built as a women's residence hall, it was constructed for just under $500,000. 
Raymond Binford was the College's third president, serving from 1918 to 1934, and his wife, Helen, taught classes and served as an adviser to students for social event planning on campus. Their relationship is discussed as very much a partnership, and Helen is considered a co-participant in many of Raymond's personal and professional successes. 
Among many changes they made, dropping the ban on dancing is a notable change during Binford's tenure. His leadership also kept the College open despite the Great Depression, led to the College's first SACS accreditation, and implemented a modern curriculum that was used by the College for decades. 
Then…
Binford Hall has gone through a number of changes throughout the years. After two decades of serving as a women's dorm, it went coed in the mid-1980s. Though the resident population changed, some traditions kept rolling. The Binford Formal, started by the previously all-women residence hall leaders, continued and grew in popularity. The formal dance was sponsored by the Binford Hall Council at off-campus locations and was often themed.
In the early 2000s, the College moved to transform the residence hall's population again, this time into a first-year residence hall. This allowed the College to ramp up efforts for first-year programming in living communities. The space has served as a substance-free dorm, too.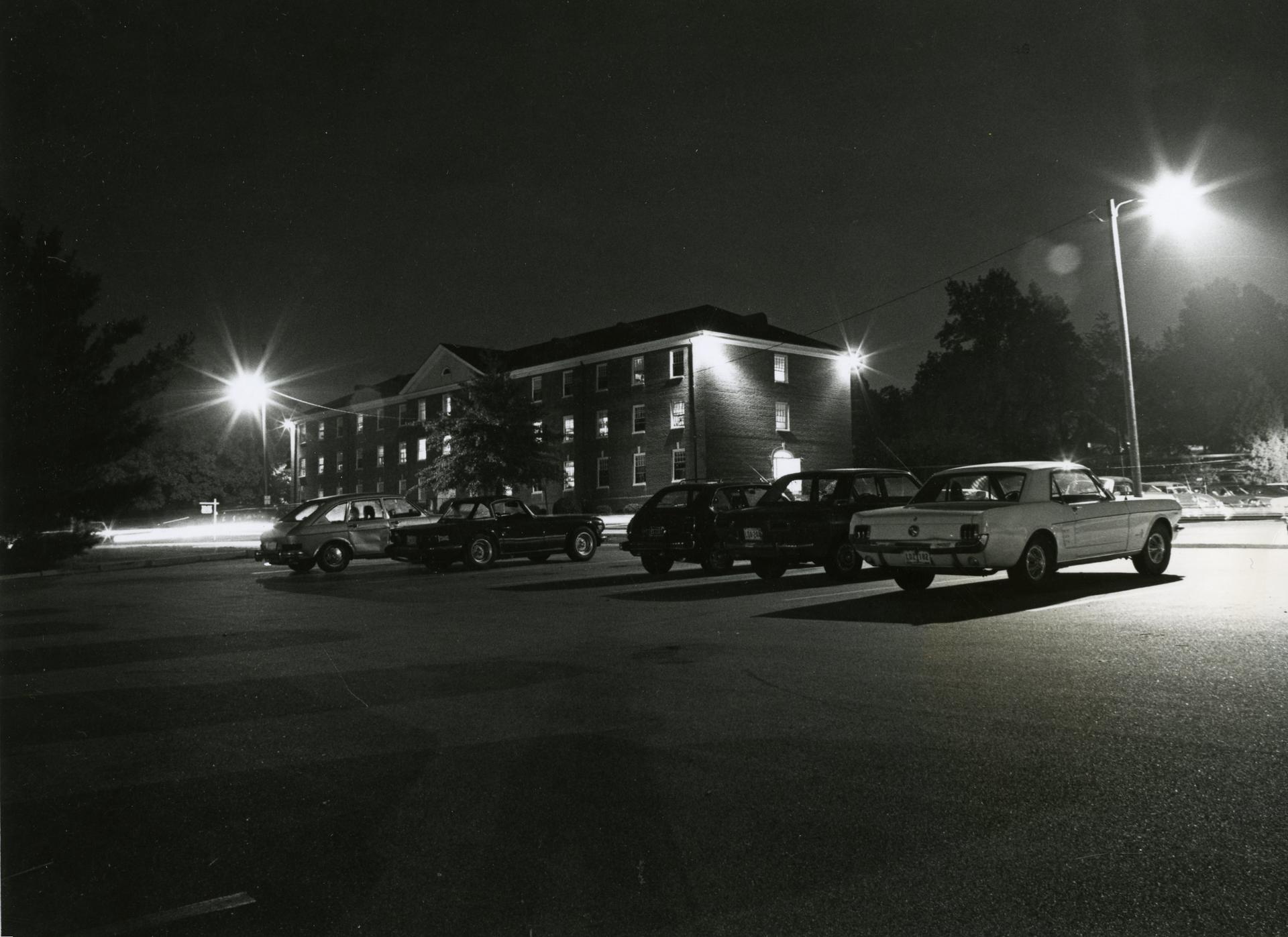 And Now… 
The Binford Restoration project was completed summer 2018, in time for first-year student move-in in August. Embracing the College's commitment to sustainability, the restoration was completed using sustainably sourced materials and by revitalizing existing furniture to stay true to the building's original, mid-century modern style. 
The Orangerie is a brand new construction — a 1,100-square-foot, glass-walled, student activities space visible from the Quad. With flexible, indoor-outdoor furniture, a 4K resolution projection system, and the latest in A/V technology, the Orangerie is a flexible study and social space.
The project came together through creative collaboration between the College and sustainable hospitality expert Dennis Quaintance of Quaintance-Weaver Restaurants and Hotels.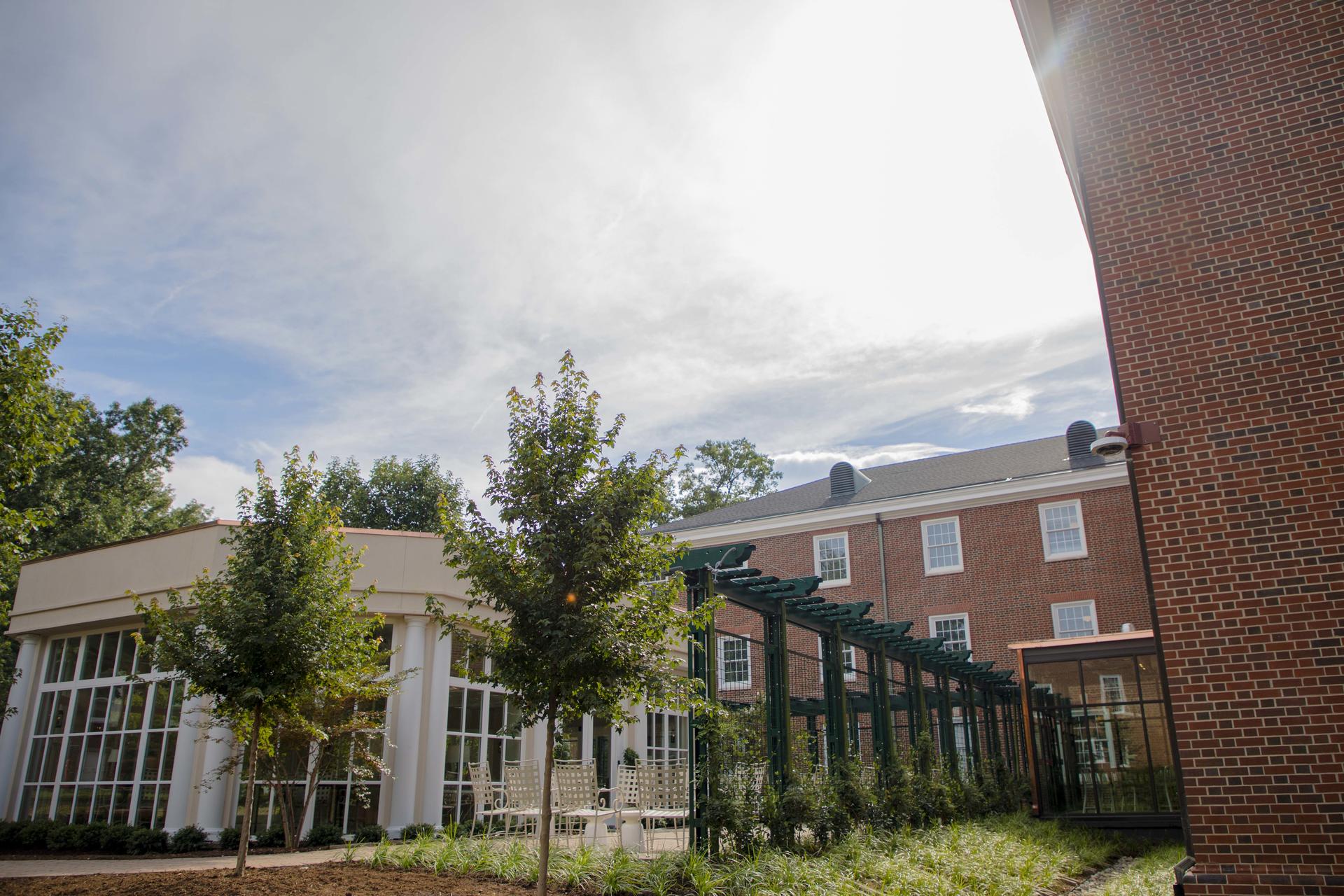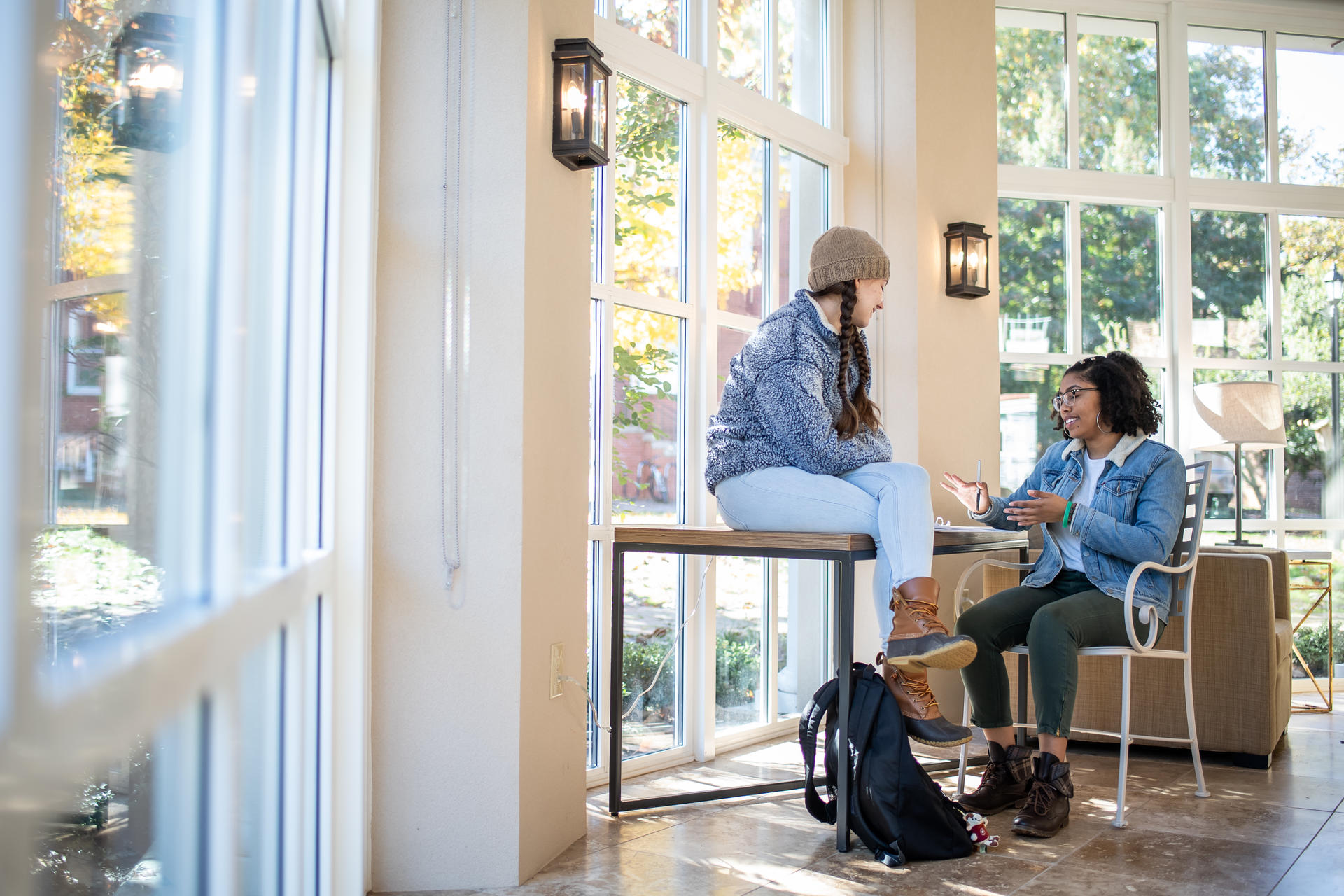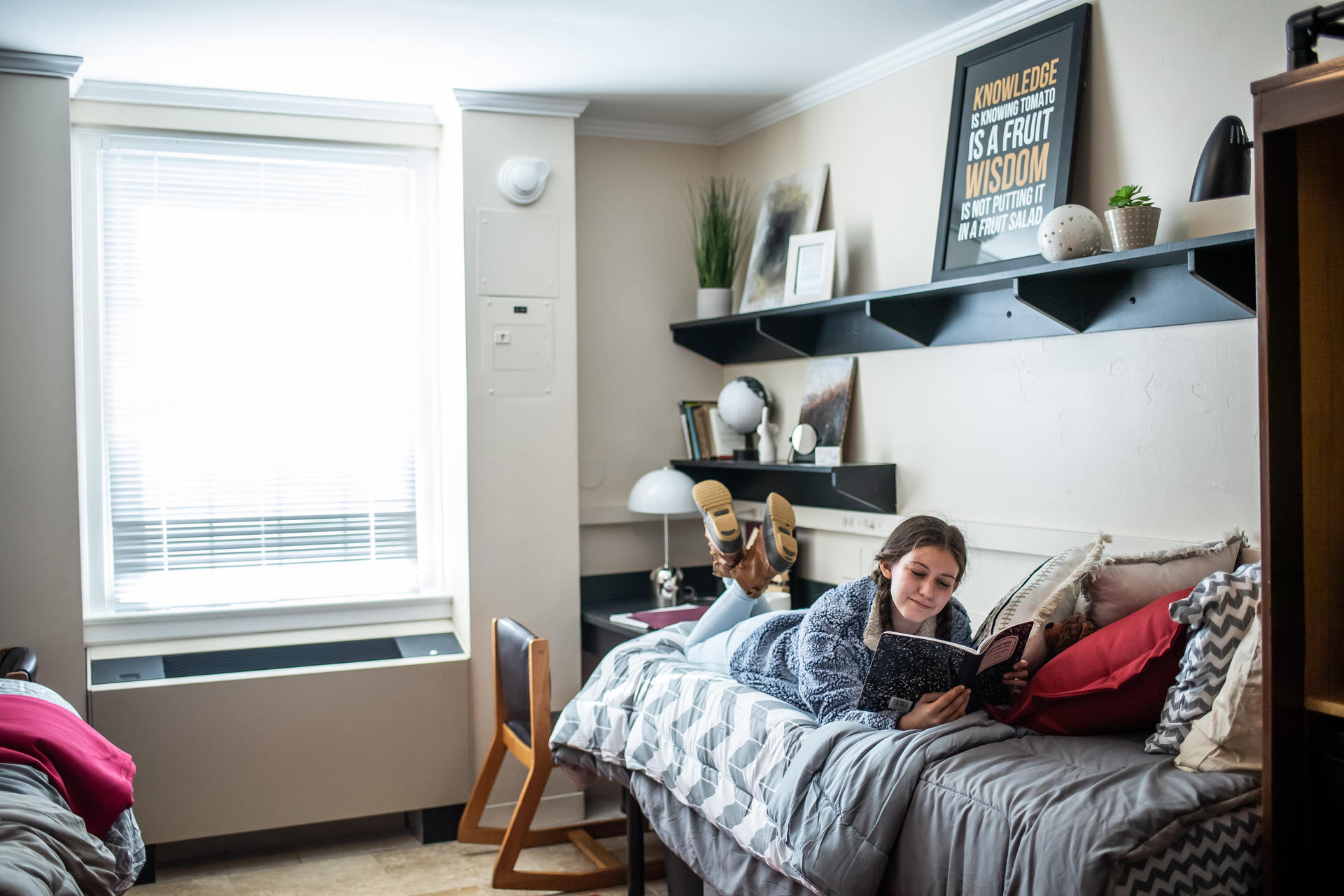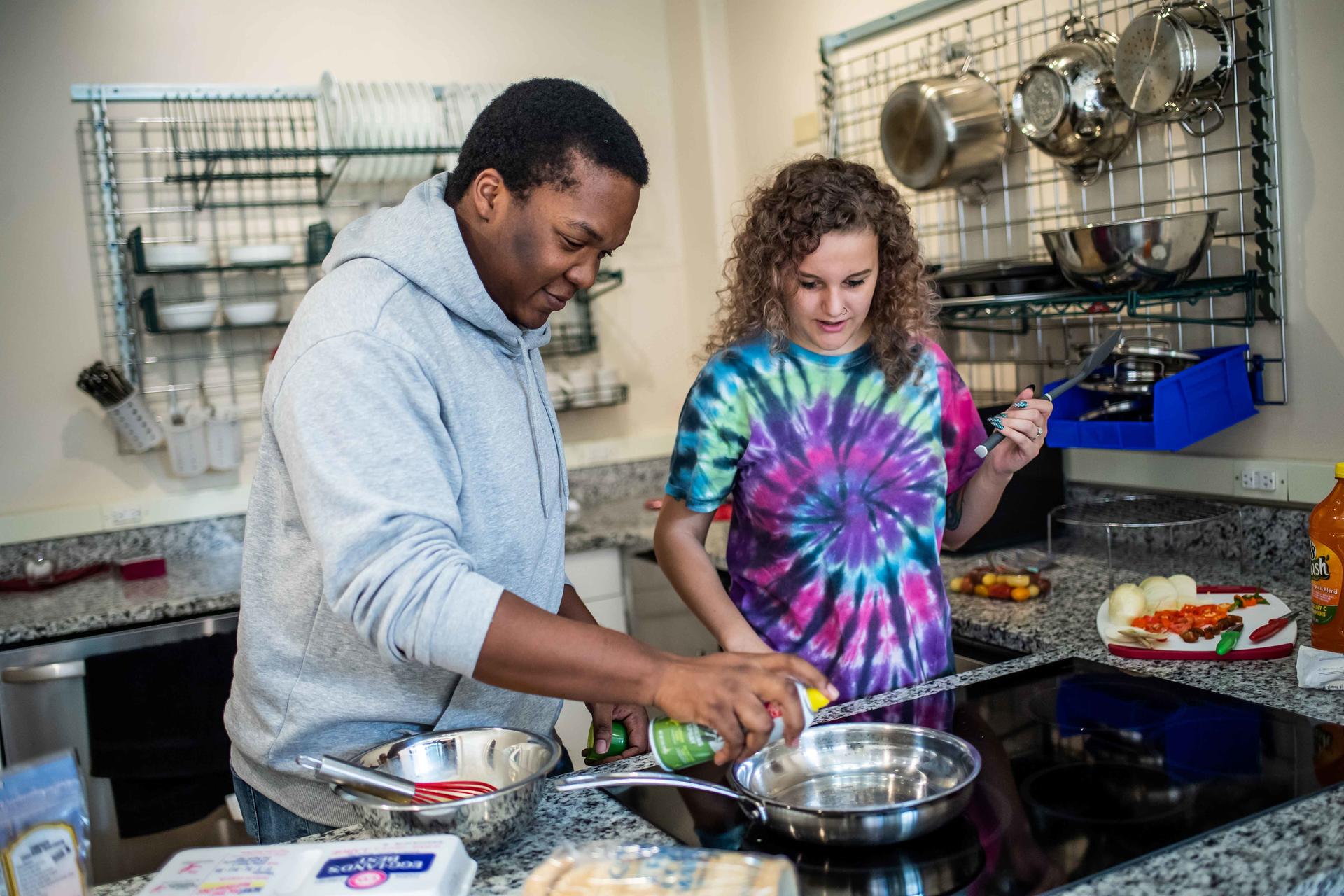 Learn more about the newly restored Binford Hall and other facilities updates:
---