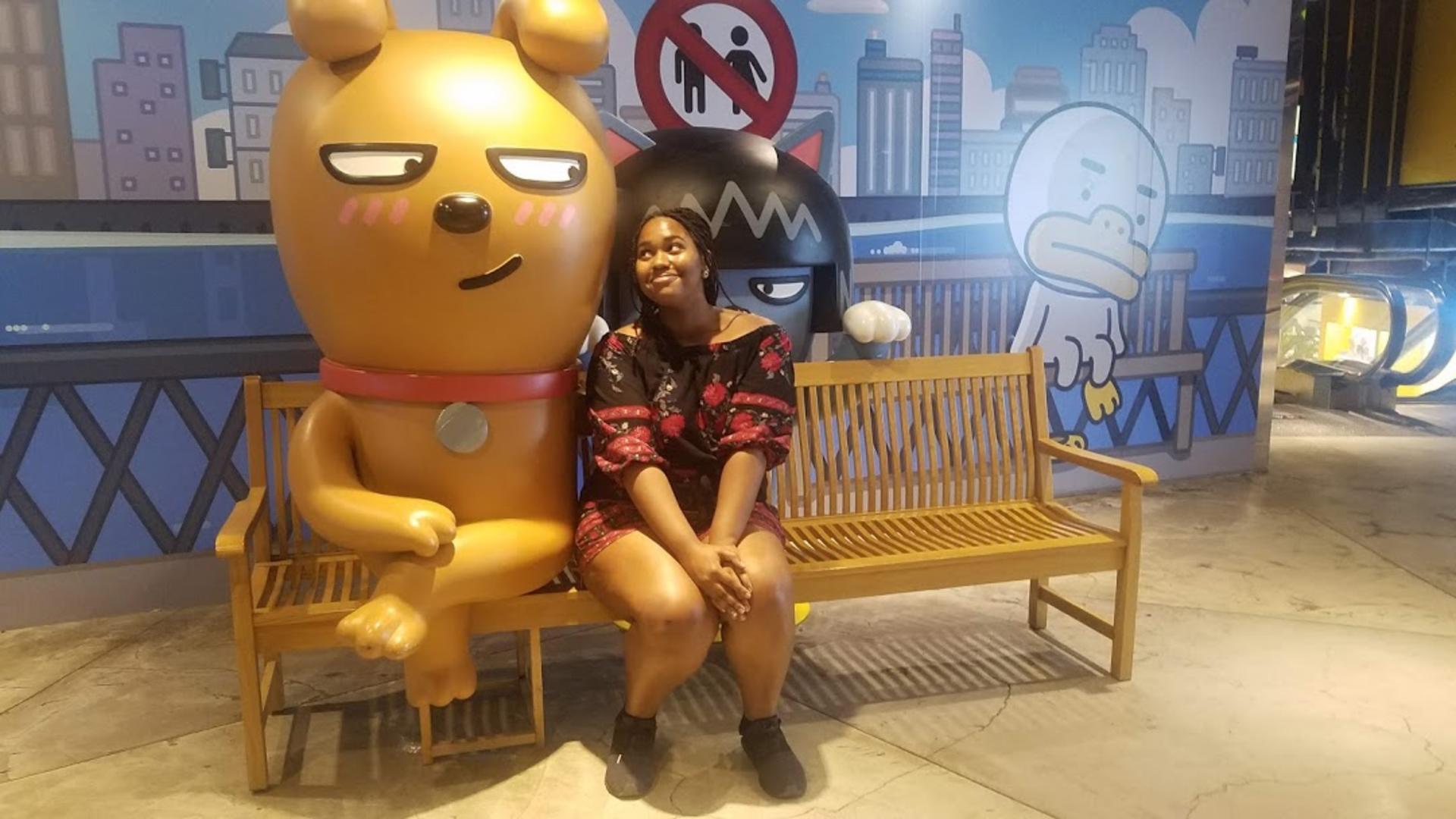 My name is Mikayla Jones, and there are no words that will ever be worthy enough to describe the impact Korea has made on my life. The summer of 2018 changed how I view the world. During those eight weeks, I was able to see, hear and eat things I could only dream about. For the first time in my life, everything I have ever been interested in was in one location. 
 
As a East Asian Studies and Art major, Seoul was the place of dreams. It is a city rich with history and art. I was able to apply all the things I have learned from my classes at Guilford to my everyday life. Whether it was walking down a street to cafe that a revolution took place in that very place, or going to a art museum and seeing a famous painting. I could go to the historical sites glazed over at late hours studying. Korea was everything I could ever wanted and more. 
The classes, especially Korean Cinema and East Asian Art History, were very interactive. Yonsei University had a diverse classroom. I sat next to people from all over the world. Central campus was covered in green vines and flowers. The college I choose was a very progressive school. On the student center building there is a huge banner which covers the riot the school had a few years ago. Student voices were valued there.
I was terrified before arriving. I shook with fear the whole ride to the airport; my stomach was in knots. I had never flew by myself before. It was the first time I would be completely alone. By working in Study Abroad, I researched as much as I could to make my travel as smooth as possible. Even so, nothing could prepare me for the anxiety I felt. As I sat down in my seat, I began to doubt myself; however, the doubt dissolved the moment I landed after a 14 hour flight. Seoul was beautiful. The tall buildings floating in the clouds. The dancing bright lights. It was captivating. While I was there I had the amazing opportunity to go to the demilitarized zone (DMZ), Namoi Island and an art museum before it had opened. The trip to DMZ was life changing. I got to stand in the room where the North Korean leaders and South Korean presidents stood to negotiate. I saw the hidden places inside the DMZ where treaties were signed. My time in Korea was short, yet the memories I made will last me a lifetime!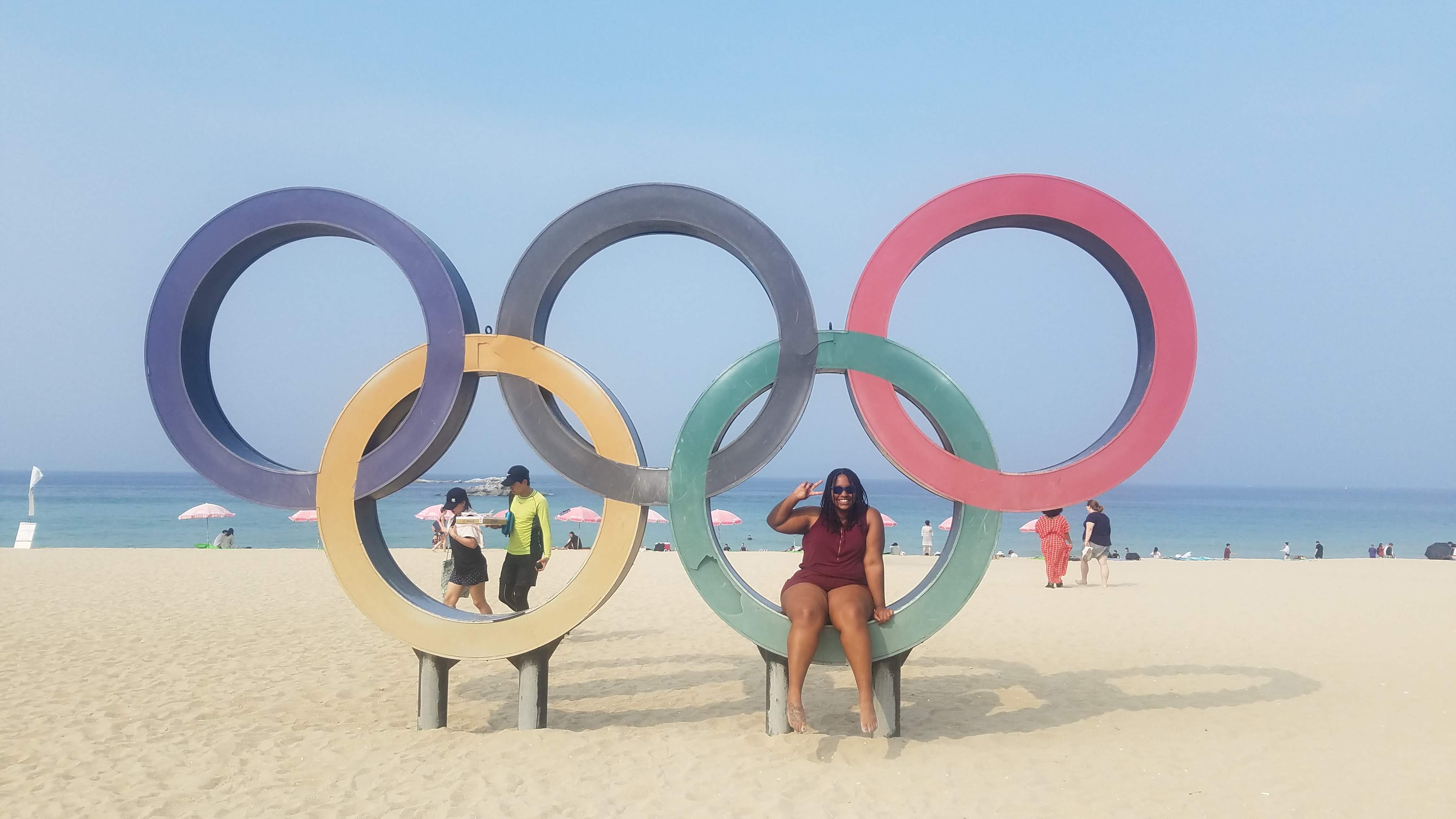 ---