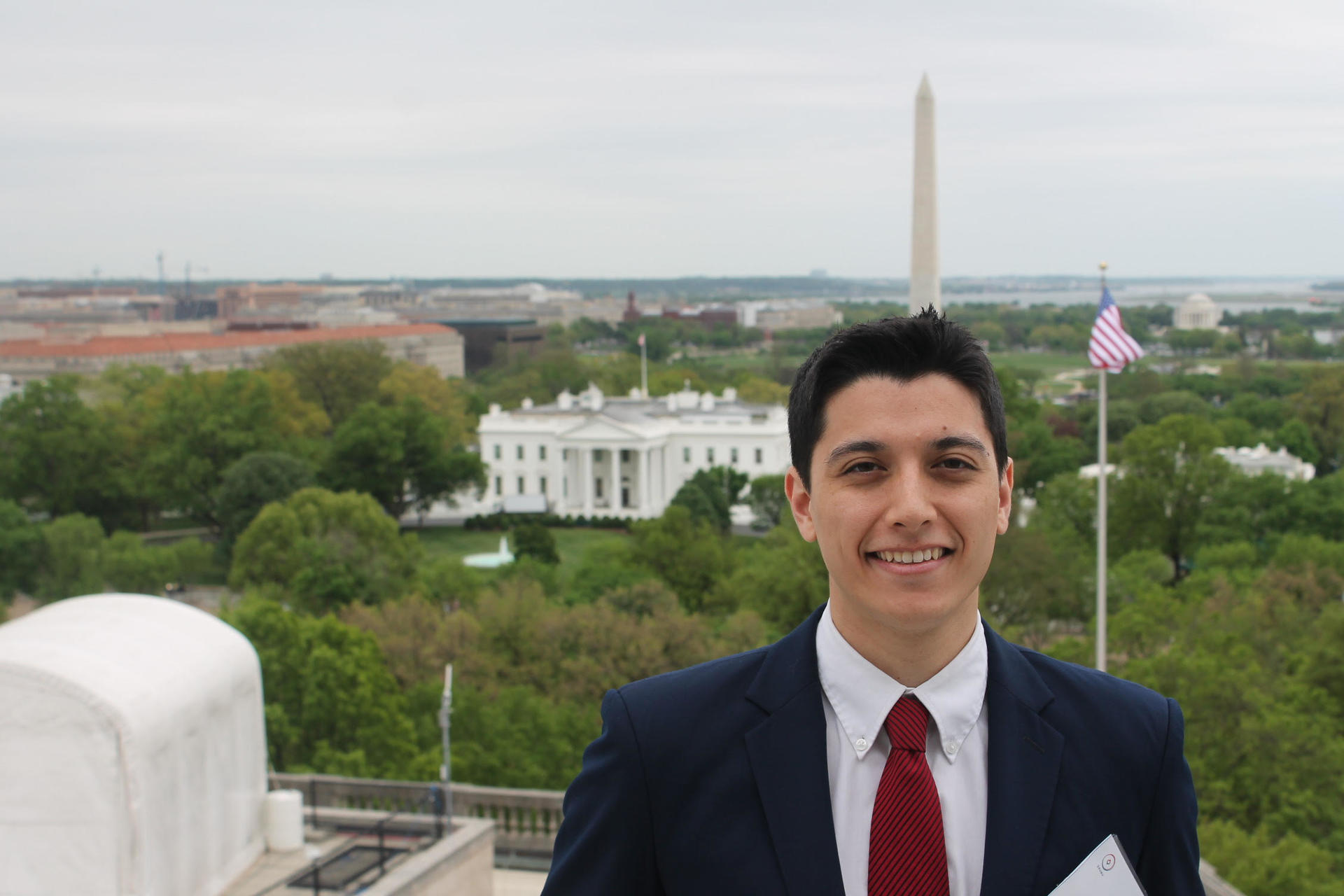 As International Business Development Manager for DiDi Chuxing, Lincoln Lin '13 calls Washington, D.C., and Beijing home. 
"Basically, I am responsible for making sure that my company's tech teams in China and in the English-speaking world understand each other," he explains. Originally, he considered becoming a lifelong academic. "I still do quite a lot of research, writing and presenting in my career, and using those skills to bridge the gaps between people, cultures and economies has become a big motivator for me." Lincoln has also translated numerous books, documentaries, and video games into both Chinese and English.
In addition to his translation skills, Lincoln leverages the collaborative edge that his time at Guilford helped him develop in order to foster cross-cultural connections. 
"I went from deeply introverted my entire childhood to being extremely social at Guilford. It has been an important part of my growth as an adult — caring about people and expressing that to them has become much easier since I attended school," he shares. 
Lincoln also grew up in a Quaker-influenced environment, he explains. "Many of the people in my community growing up went to colleges with Quaker roots. They really convinced me of the importance of small classes and good values in education." 
And during the admission process, Lincoln remembers meeting several professors who were, "incredibly charismatic and inspiring." It made all the difference for him as he chose a college. Later, when it came time to choose a major, Guilford's faculty inspired him again.
Where They Lead, Follow
A Political Science and International Studies (East Asian Studies concentration) double major and Religious Studies minor, "I was initially attracted to Philosophy," Lincoln says. "During my first year I met four professors that changed my life: George Guo, Eric Mortensen, Zhihong Chen and Maria Rosales. They introduced me to some radically new ways of thinking and learning and brought out in me what I now consider to be my best quality — curiosity." 
His advice for incoming and current college students? Get to know your professors. 
"A big part of college success is about how professors can help you process and synthesize that knowledge. If you go to college and the professor has no time to challenge you or help you organize your thoughts, you've just paid thousands upon thousands of dollars for a library card," he says.  "Guilford professors care about you — take advantage of that!"
Are you looking for a college with small classes and caring faculty? Do you want access to resources like team-based advising and academic support? Register for a visit to Guilford — and submit your application today.
 
---