iHola amigos! My name is Robert Neff-Taylor, and I'm a 4th year at Guilford College majoring in Criminal Justice and Political Science with a minor in Psychology. Barranquilla is an old industrial city on the northern coast of Colombia, right where the Magdalena river exits into the Caribbean sea. 
Not knowing much Spanish before arriving, I was excited to jump right in and start learning! My host family ended up being one of the greatest joys of my study abroad, they were such caring and genuine individuals (Shoutout to Carmen y Cesar!). I had one other International Studies Abroad (a Guilford affiliated study abroad organization) student living in the same apartment throughout the semester, and we quickly agreed to try and speak mostly Spanish to each other, something that proved invaluable. 
Coming to Colombia I only had two goals: learn Spanish and immerse myself into the culture as much as a gringo like myself could. There weren't any Quaker meetings (if you know what those are power to you, if not don't worry too much about it) so I started attending a local church with a friend I had met in one of my classes. Again I was impressed with the generosity and open hearts of the Colombians that I met, they welcomed me with open arms. From dinners with their families, going out dancing on the town, and traveling to the lesser known parts of Barranquilla they showed me what it's like to actually live in Barranquilla. My host mother Carmen was especially gracious, showing us her favorite bars, restaurants, and local dance clubs where only salsa, merengue, and cumbia were heard.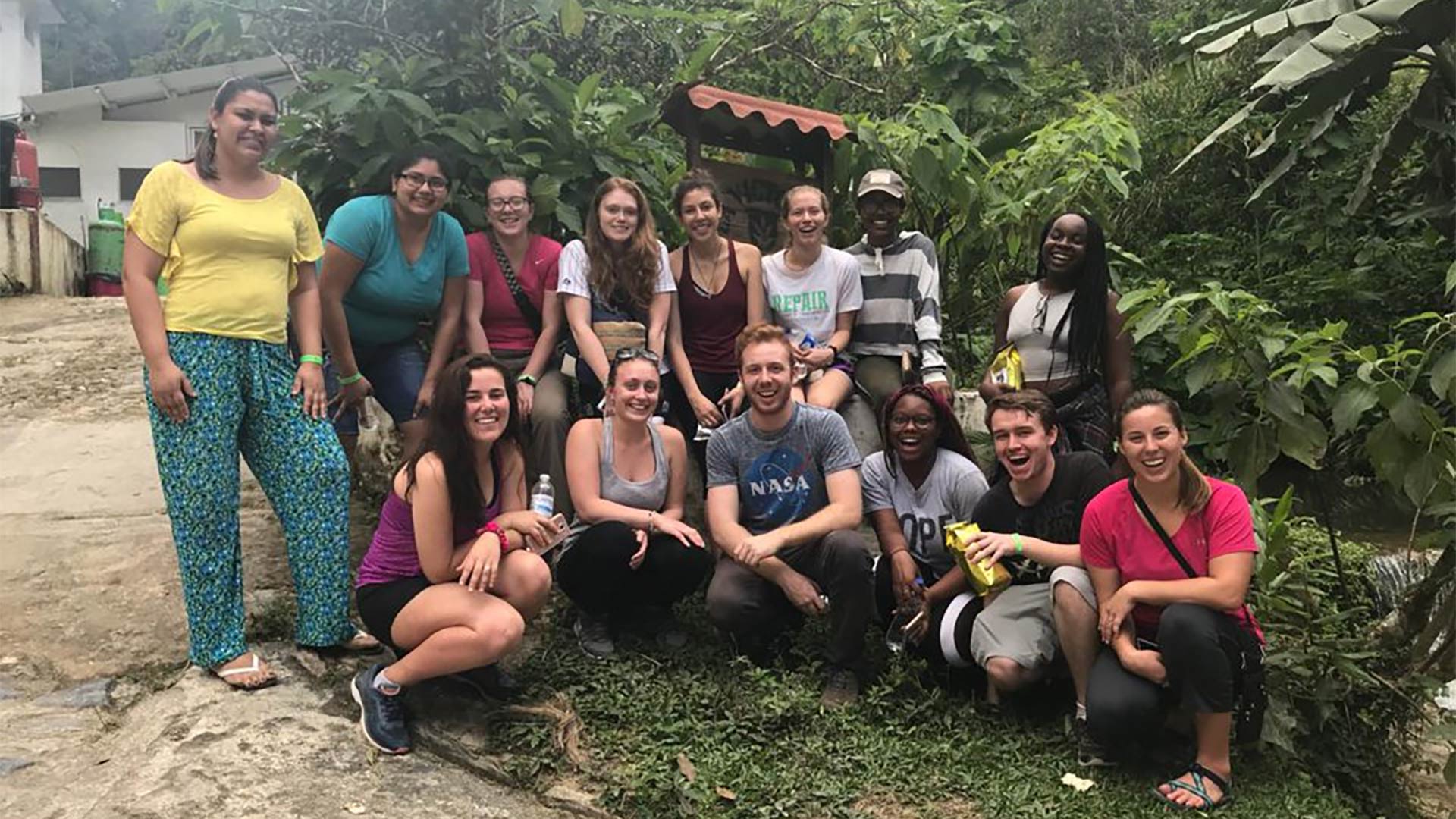 Probably only of the most memorable times was Carnival. It's technically only four days long, with giant parades and parties every day. In reality the festival, with all the dancing, music, and decorations unofficially starts about a month beforehand. At night the streets would shut down and flood with dancers, music blasting into the wee hours of the morning. It seemed that the whole city would come alive during that month. It is easy to see how, if one just showed up for the Carnival, people could think of Barranquilla as a wild party city, a place of excess. Instead, during the rest of the year Barranquilla is a sleepy seaside city, where people mostly just go about their days. 
The University del Norte has a fairly large international program, and does a good job making space for everyone to get to know each other through field trips, sponsored dance nights, and quad picnics. We were spread out all over the city and so would often pick a movie to see or a house to throw a party at, getting to know people from all over the world. I was lucky that Barranquilla isn't a tourist destination (except for Carnival), since less people know English well and I was forced to speak predominantly in Spanish. 
Colombia itself is an absolutely beautiful country. Like many Latin American countries there are a few main cities, with the rest of the landscape dotted with small rural villages and towns. This makes the travel between any major urban centers a gorgeous drive, with the landscape of the cities in stark contrast with the relatively sparse countryside. During out spring break I flew with a few friends to the second largest city, Medellin. Nestled in a series of valleys the old town boasts an eclectic mix of Spanish colonial, indigenous, and modern styles. While it almost never rained in Barranquilla, in Medellin it could be counted on every afternoon for a few hours. At three million people the city is teeming with energy and history, from the graffiti in district 13 to the bougie restaurants in the heart of the city. 
I would go back in a heartbeat, there is still no much left unexplored, so many friends to reconnect with. To say I fell in love with Colombia is an understatement, it has stolen my heart and refused to relinquish its claim. iTe amo mucho Colombia!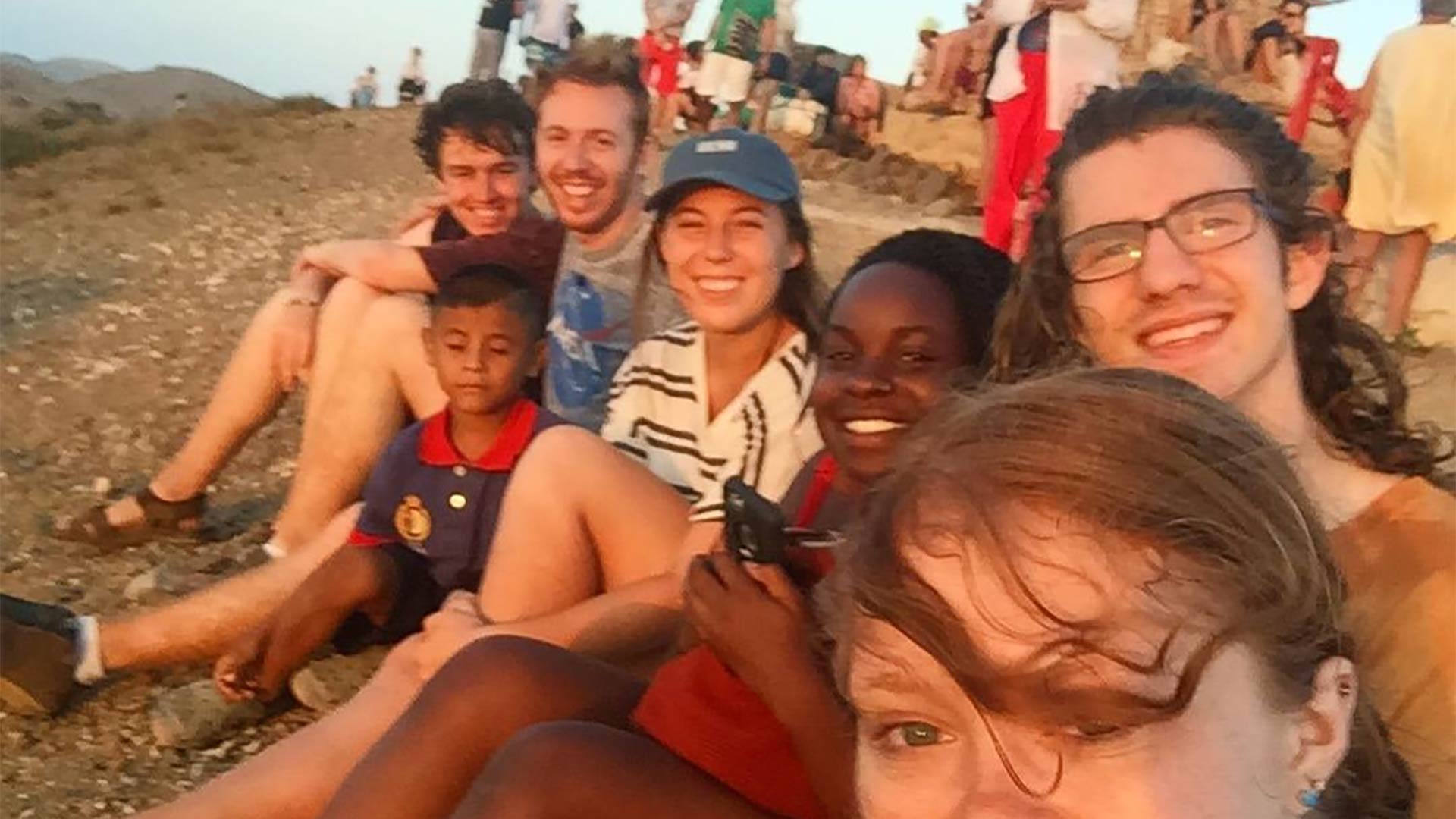 ---