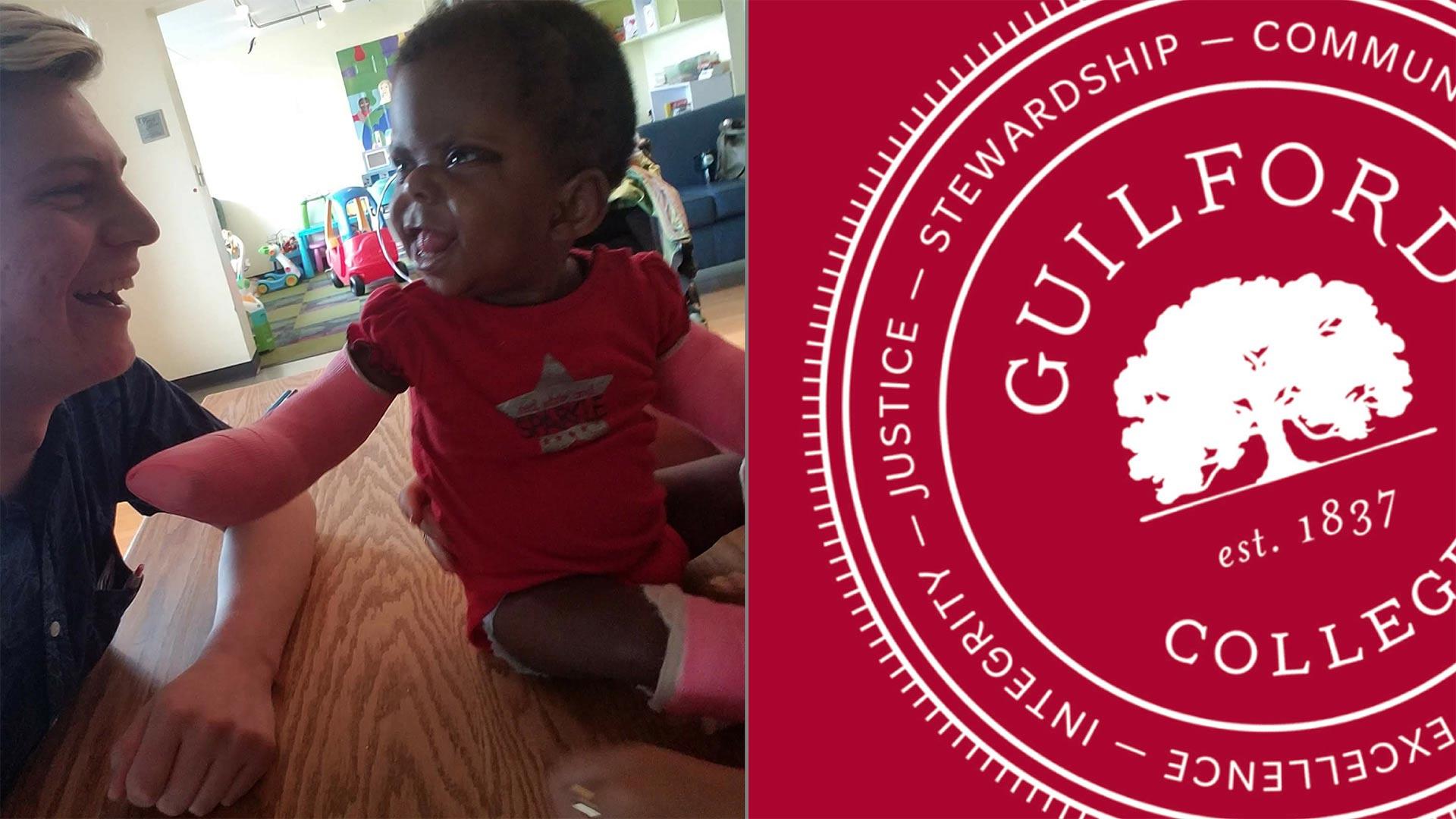 Hello! My name is Andrew Orchowsky, and I am currently a junior at Guilford. I am a double major, Spanish and Psychology. In addition to my studies: being the co-president of Guilford PRIDE, having a radio show with WQFS, and working at the library keeps me nice and busy! This past summer, I had the honor and privilege of working with an organization in Richmond, Virginia called World Pediatric Project (WPP) as a U.S. Referrals intern. 
World Pediatric Project is not your average internship. As a U.S. Referrals intern this past summer, I wasn't stuck behind a desk for 8 hours a day making copies or getting coffee. Instead, I was interpreting between English and Spanish during medical appointments, providing social support for parents whose children were undergoing lifesaving surgeries, and gaining invaluable life experience. Every day, I drove families to their appointments and surgeries at the Medical College of Virginia, the main hospital serving Richmond, VA, and the school where hundreds of VCU students complete their residencies and internships. Being immersed in this environment was a wonderful learning experience that provided me an introduction to the clinical and medical fields. As a double major in Spanish and Psychology, it can be difficult to find internships and opportunities that successfully combine my two majors. However, this position with WPP did just that. As an aspiring therapist, my work in the hospital setting, directly with the WPP families offered me crucial experience providing support for people going through a very difficult and frightening time. In addition, as a Spanish major, one of the most important and beneficial experiences for me during this internship was interpreting between the families and the doctors/nurses. My job as U.S. Referrals intern was to ensure that these appointments went as smoothly as possible, and that the WPP families felt comfortable and safe.
Being able to see these children receive the care that they needed, and the joy it brought to both them and their families was truly magnificent. 
This internship was an extremely salient stage in my development as a student at Guilford because it allowed me to integrate my two majors in a real-world, practical context. Working with families from all over Central America and the Caribbean gave me hands-on experience: in the medical field, social work field, and building cross-cultural skills. The highlight of the internship for me was having the beautiful opportunity to bond with these families and to witness the inspiring bravery of both the parents and their children during their time in the United States. Most of the children I worked with were quite young, around a year old. Being able to see these children receive the care that they needed, and the joy it brought to both them and their families was truly magnificent. 
 
Guilford students are making a difference and gaining valuable internship experience. Read more blogs at Experience Matters. 
---