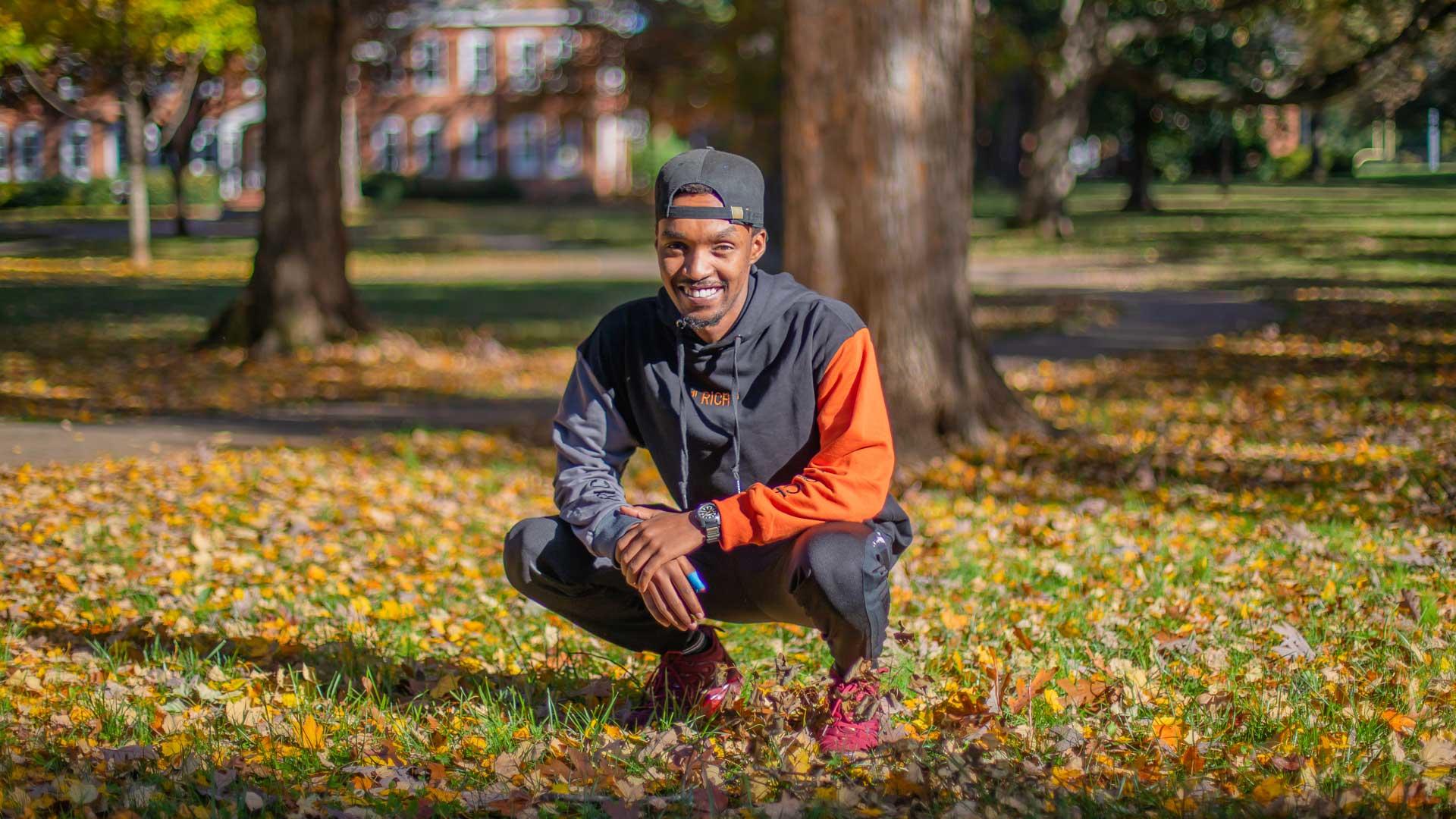 When Chris Ngabo '22 watched films featuring astronauts landing on the moon or traveling to faraway planets he was inspired. Not because he wanted to fly — because he knew his aptitude for math, science and technology could make the new frontiers of the future a reality.
"I love computers and I'm good at math, so when I saw those movies growing up I thought, why not work for NASA?" Chris says. "More recently, I loved the film Hidden Figures. Those women were so inspiring to me." 
Chris is from Kigali, Rwanda, a small, beautiful city where, according to Chris, it's clean and the people are friendly and welcoming. "That's why, when I arrived in Greensboro and then later on campus here at Guilford, I felt so at home." 
Chris knew he wanted to get his undergraduate education in the United States, and out of the five liberal arts schools he was accepted to, he chose Guilford. The College's commitment to community and a culture of service sealed the deal. "I participated in a lot of community service and volunteer work as a high school student, and I knew that I was looking for a place where I could easily continue that in college." 
As Head Boy at his high school, Chris founded a club that served meals and provided much needed school supplies for underserved children in his community. 
"There are over 30 million street children in Africa," he explains. "Once, I saw a mother carrying a child on her back, desperately in need of money to feed her child. I thought, 'What if it was me that woman was carrying? How different would my life be if I didn't have the many opportunities that I grew up with?' I knew I needed to help." 
Looking forward to the intensive, advanced calculus and other mathematics and computer science courses he'll soon take as a major, Chris can offer sound advice for those investigating their college options this year. 
"Think about the student body, what environment you imagine yourself in and the kind of experience you want. I can't imagine taking classes with hundreds of students," he says. "Also, fit is important. Look for a campus that mirrors your values."
Chris found his college home at Guilford. Are you looking for a college that offers academic rigor in a welcoming community? Schedule your personalized campus tour today and meet our faculty, staff and students. 
---