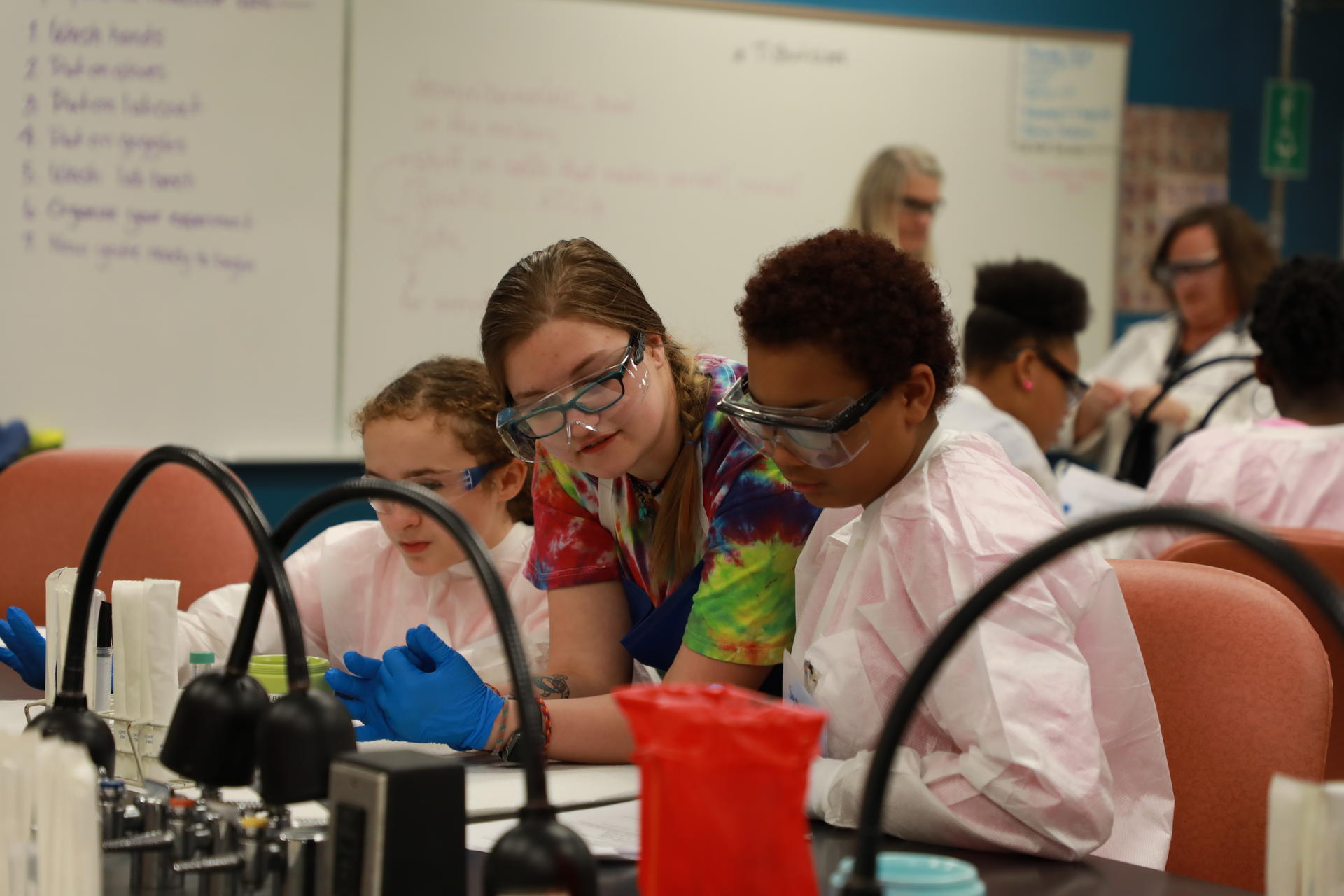 Guilford College students in the sciences have partnered again with the Center for Principled Problem Solving and Western Guilford Middle School students to foster curiosity, increase accessibility in the sciences and build lab skills. 
"This year, we are continuing the Guilford STEM Partners program with twelve incredibly engaging student from Western Guilford Middle School and six college student mentors," explains Gail Webster, Professor and Chair of the Guilford College Chemistry Department. "The middle school students come to Guilford College each Thursday by bus. They spend time with our amazing college student mentors and then they all work together on an science experiment. When parents/guardians arrive to pick up their middle schooler, we invite them into the lab and the students explain what they did in our time together. We've had a great fall semester and we're looking forward to a busy spring!"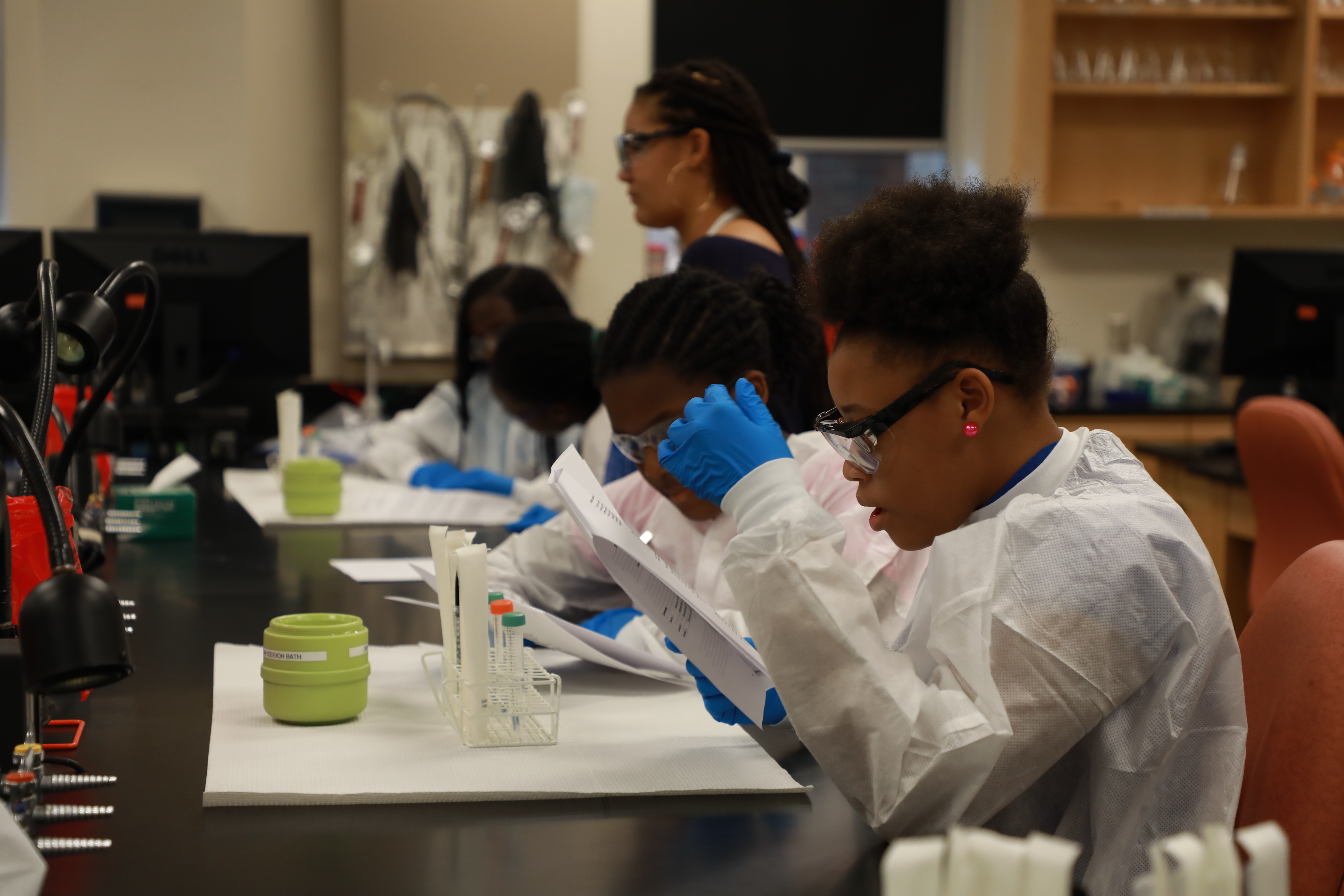 The project stems from work done in a First Year Seminar, "On Being a Scientist," taught by Gail. The course focuses on underrepresented minorities in science. Program mentors Carrington Smith '20 and Daniel De la Rosa '20 took the course in 2016.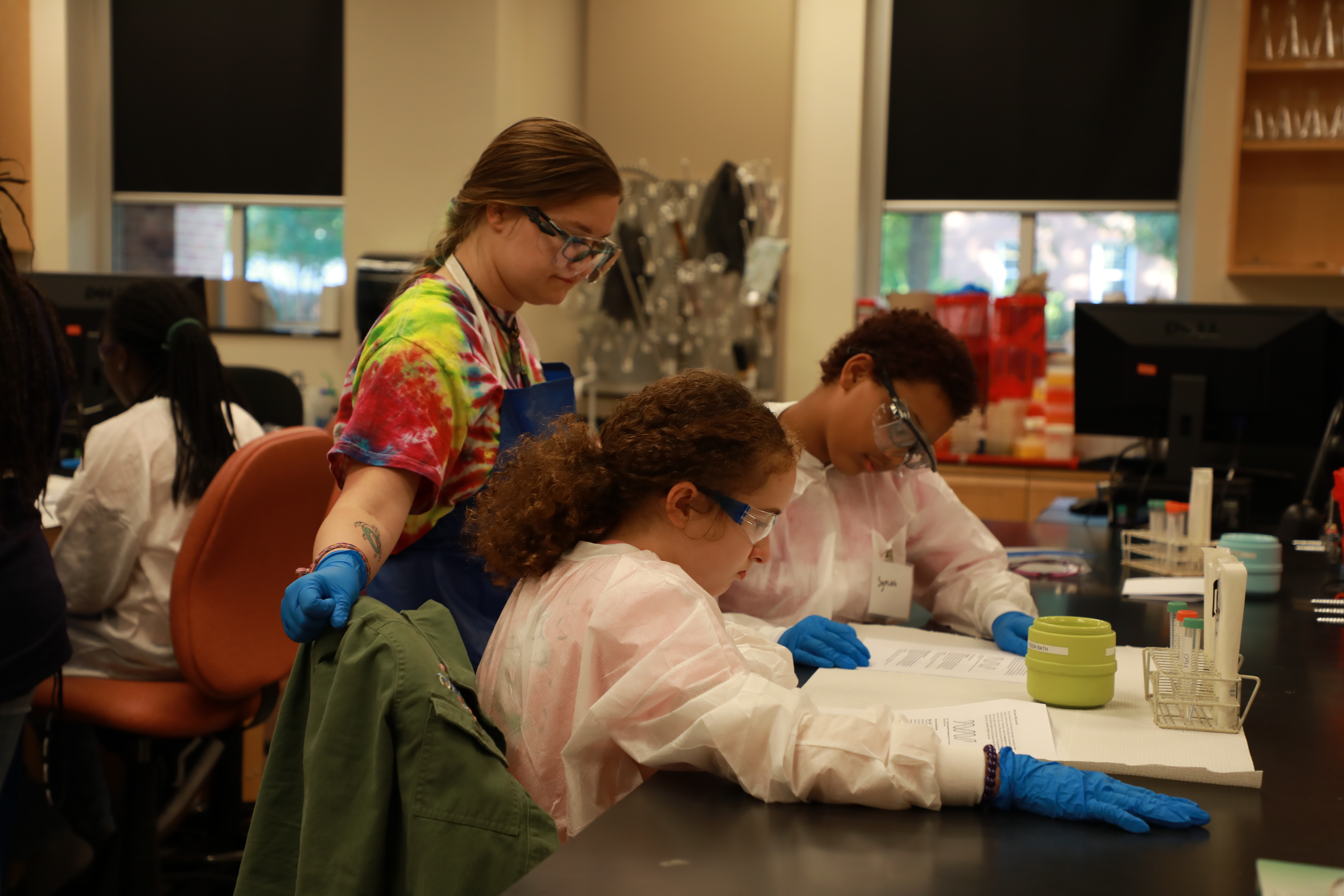 "STEM is all about mentors giving a scientific approach to younger kids with underrepresented backgrounds in STEM related fields. We're motivating them by engaging them in labs and teaching them it's possible for them to pursue a career in a STEM field if they decide to do so. I also do it because it's fun!"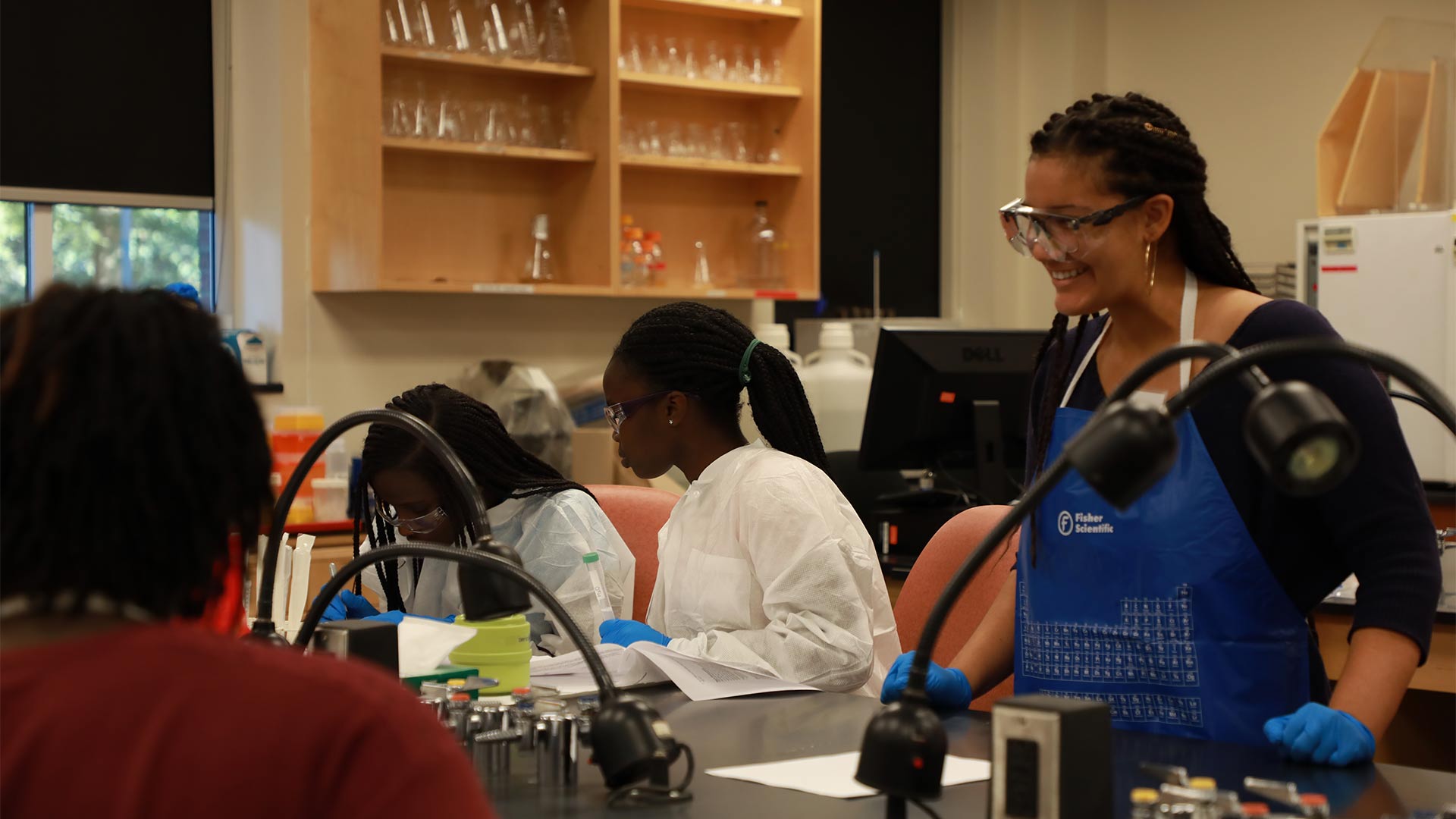 "So far, the students have isolated their own DNA (as you see in the photos), used the sun's energy to make blueprints, and learned about rates of chemical reactions through experimentation with glow sticks."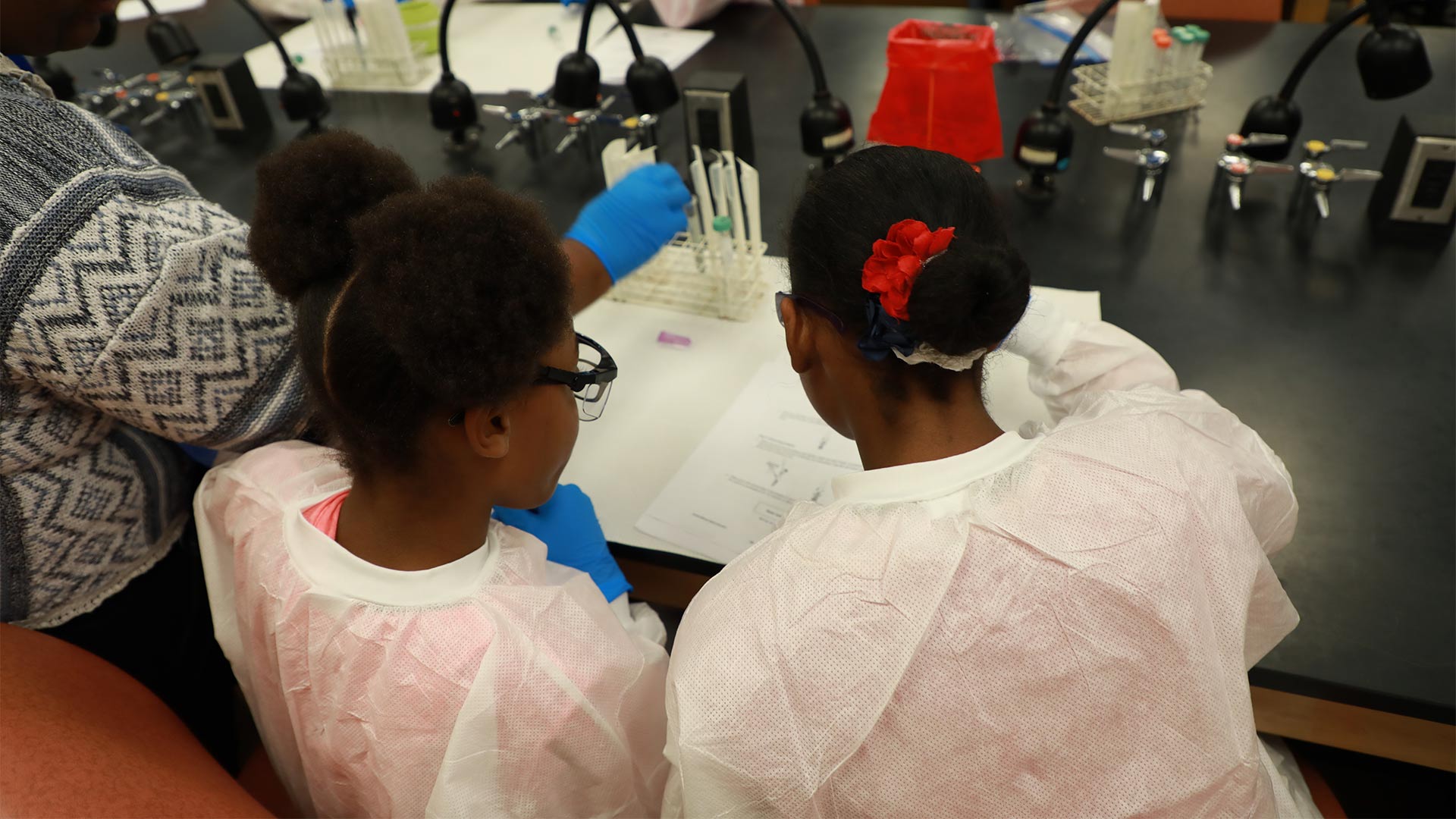 "We're pleased to support these efforts as part of Gail's CPPS Faculty Fellowship. This year's work is a continuation of a successful effort and an outstanding example of the ways in which faculty connect the College to the broader community in meaningful ways."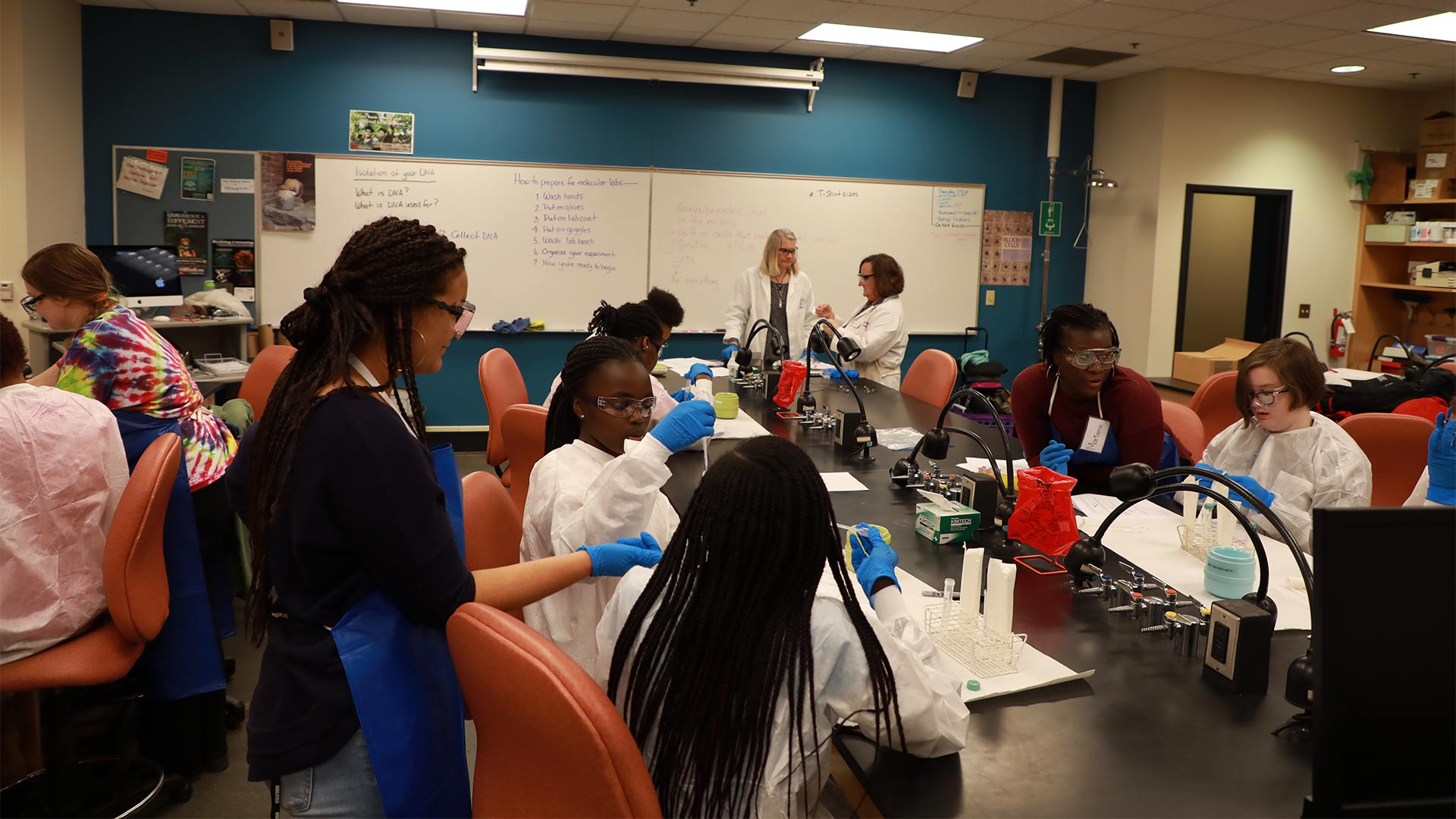 ---