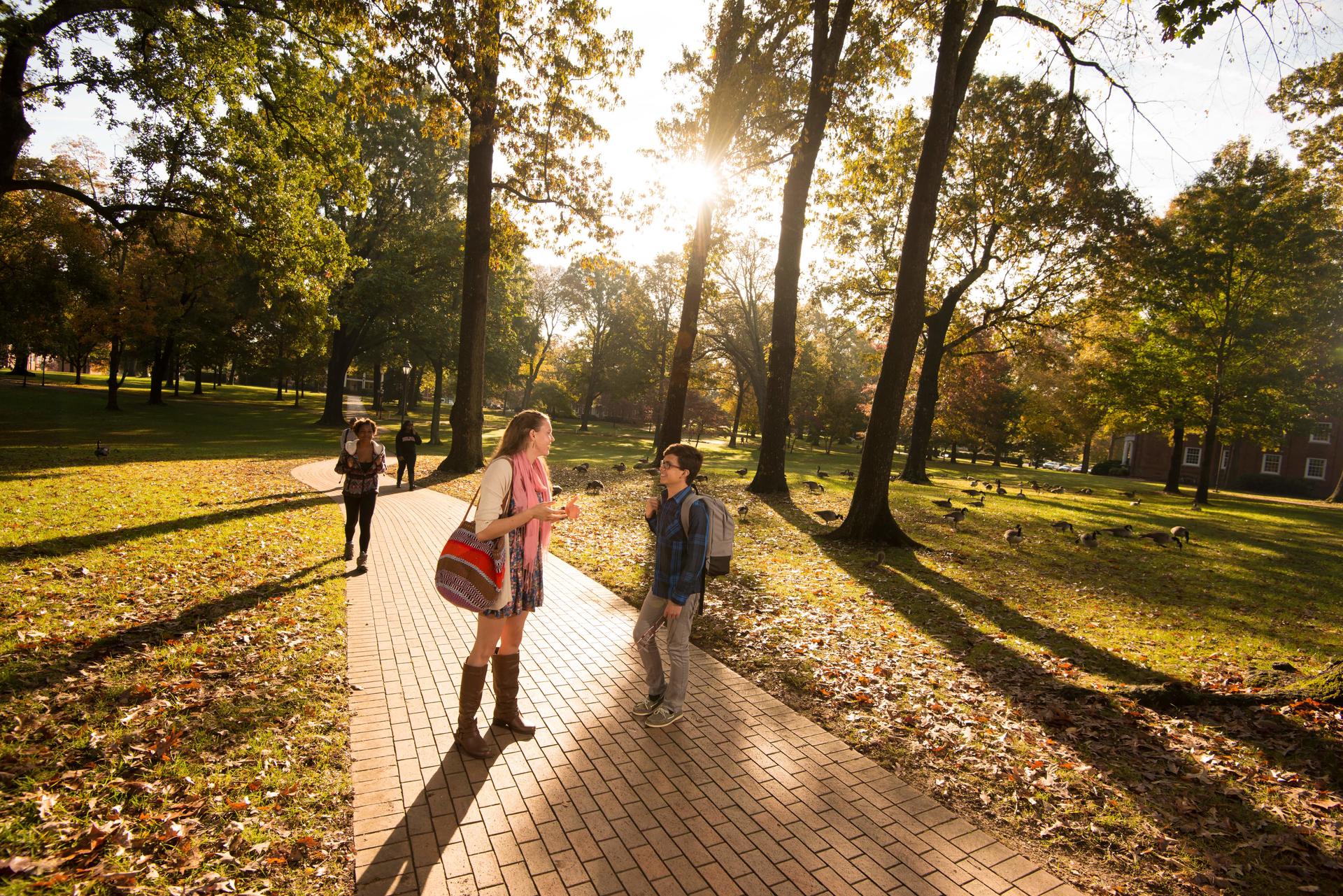 Guilford College is one of the 399 most environmentally responsible colleges, according to the Princeton Review.
The education-services company known for its test-prep and tutoring services, books and college rankings features Guilford in the 2018 edition of its free book, The Princeton Review Guide to 399 Green Colleges.
Read the ranking, published Oct. 16.
The Princeton Review chose the schools for this ninth annual edition of its "green guide" based on data from its 2017-18 survey of hundreds of four-year colleges concerning the schools' commitments to the environment and sustainability.
It cites Guilford's Sustainable Food Systems major, bike sharing, composting efforts between the dining hall and Guilford Farm, commitment to local and organic foods, carbon neutrality goal (by 2047) and many other sustainability systems in place for its high score (88).
"We strongly recommend Guilford College and the other fine colleges in this guide to the many environmentally-minded students who seek to study and live at green colleges," says Robert Franek, the Princeton Review's Editor-in-Chief. He notes that college applicants and their parents are increasingly concerned about the environment and sustainability issues. Among nearly 11,000 teens and parents surveyed for its 2018 "College Hopes & Worries Survey," 63 percent said that having information about a college's commitment to the environment influences their decision to apply to or attend the school.
The profiles in The Princeton Review's Guide to 399 Green Colleges provide information about each school's admission requirements, cost and financial aid, and student body. They also include "Green Facts" about the schools, including details on the availability of transportation alternatives and the percentage of school food budgets spent on local/organic food.
To learn more about Guilford's commitment to sustainability and to visit the College Farm (watch a video!), sign up for a personal visit.
Other Articles of Interest:
---