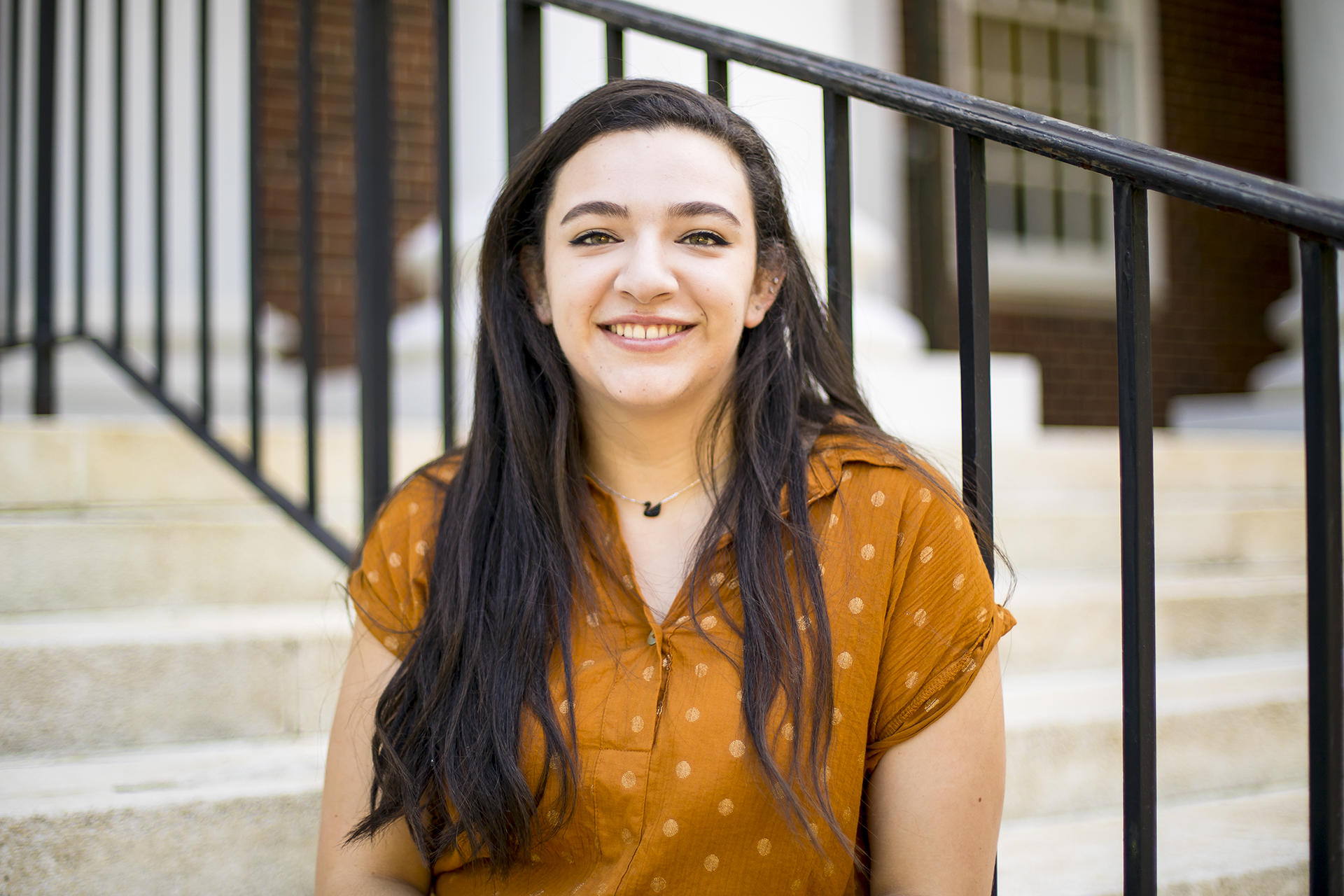 Tamara Iskandar Malouf '18 always stands up for what she believes is right.
She was familiar with an education guided by Quaker values, having attended the Ramallah Friends School in Palestine. And now with double majors in Political Science and Women's, Gender, and Sexuality Studies (WGSS), she plans to use her knowledge and experience to aid refugees, immigrants and minorities through work with nonprofit organizations. The first step along that career path: working as a field organizer for the N.C. Democratic Party's Break the Majority. 
Reflecting on her transformation during her undergraduate years, Tamara says, "Before I was shy and quiet, but now I am more comfortable speaking up and talking to others. I am grateful for all the experiences, lessons and people that have helped me become this person. I am looking forward to how I will grow and change in the future." 
Tamara points to her mentors — a long list of dedicated faculty and staff who were always there to guide her — as key parts of her education. "These individuals helped me navigate my way through Guilford," she says. "They opened my eyes to so many opportunities and taught me a number of important things that I never considered before."
Excited About Her Future
As a recent graduate, Tamara reflects fondly on her WGSS courses, specifically her Introduction to the WGSS with Lisa Mcleod. "The WGSS introductory class taught me so much more about the world we live in," she says.
While at Guilford, her interests in the world expanded beyond the classroom. Through her involvement with the international club, Tamara shares, "We learned so much about each other and our cultures that we created lifelong bonds."
"Guilford changed my life and pushed me to be the person I am today."
---