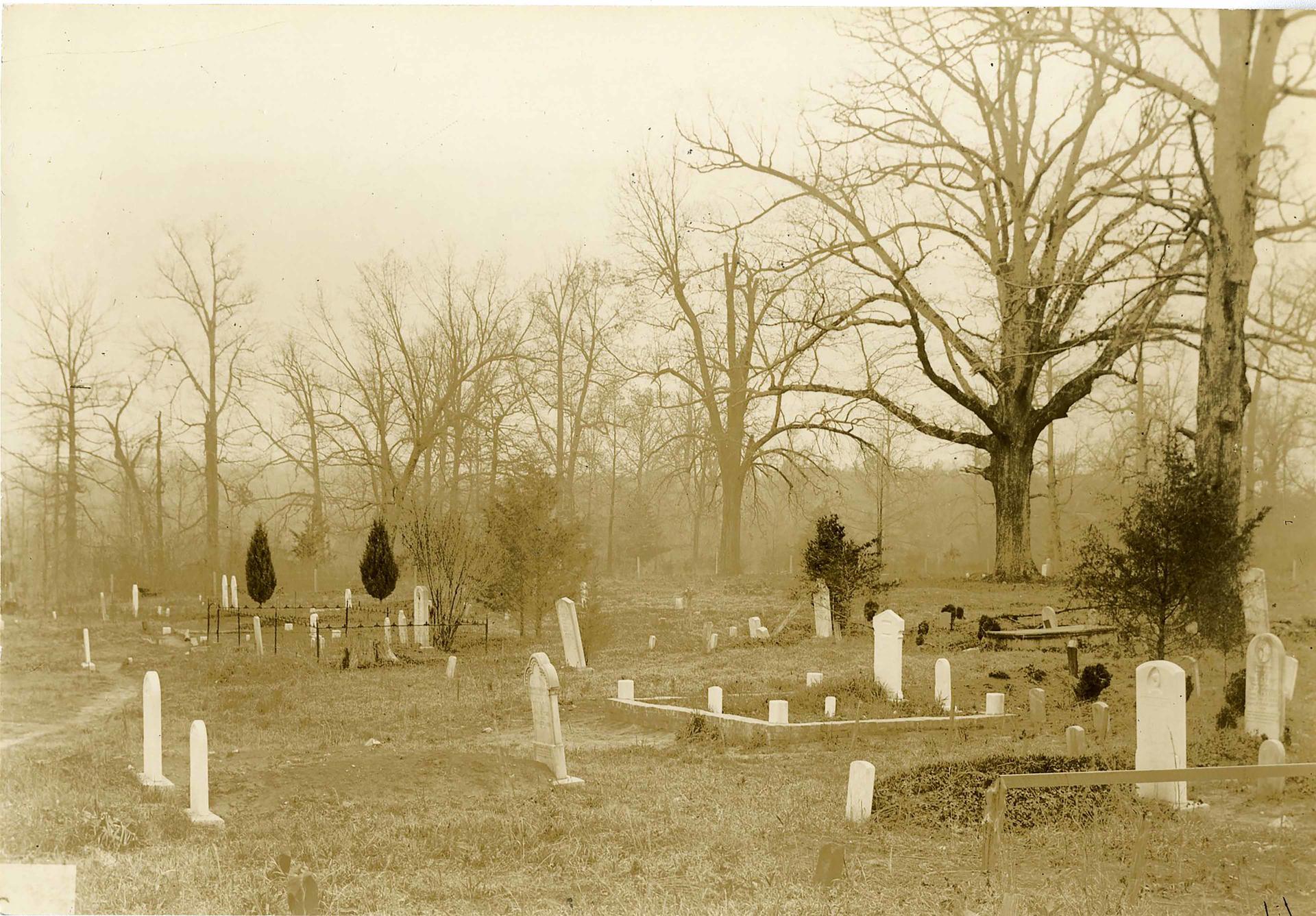 This year, we're sharing a story from Elmina H. Foster, a student at New Garden Boarding School from 1837 to 1838 (before we became the College), who recounted her recollection of visits to the New Garden Meeting Cemetery in her book, First Years at New Garden Boarding School, published more than 50 years after she was a student!
She details a particular visit like this: "There was a sort of enjoyment mingled with awe when we went as we often did, to the old graveyard, all thickly overgrown with myrtle and ivy." 
Check out the excerpt below for all the spooky details, and you tell us whether you think it's a real account or a tricky tale! 
Wilson, Elmina H., "First Years at New Garden Boarding School'"," MS 318, Elmina Foster Coffin Wilson Papers (Quaker Archives, Guilford College).
We can see it now! Boarding-school students a little frightened — and a lot excited — weaving gingerly in and out among the old headstones. Elmina and her friends had a healthy respect for the graveyard, and, as many of us are this time of year, were also drawn to the mystery of it.
Looking for more Guilford history? You can find it all in the Quaker Archives — watch the calendar for tours as they're made available each year!
 
---