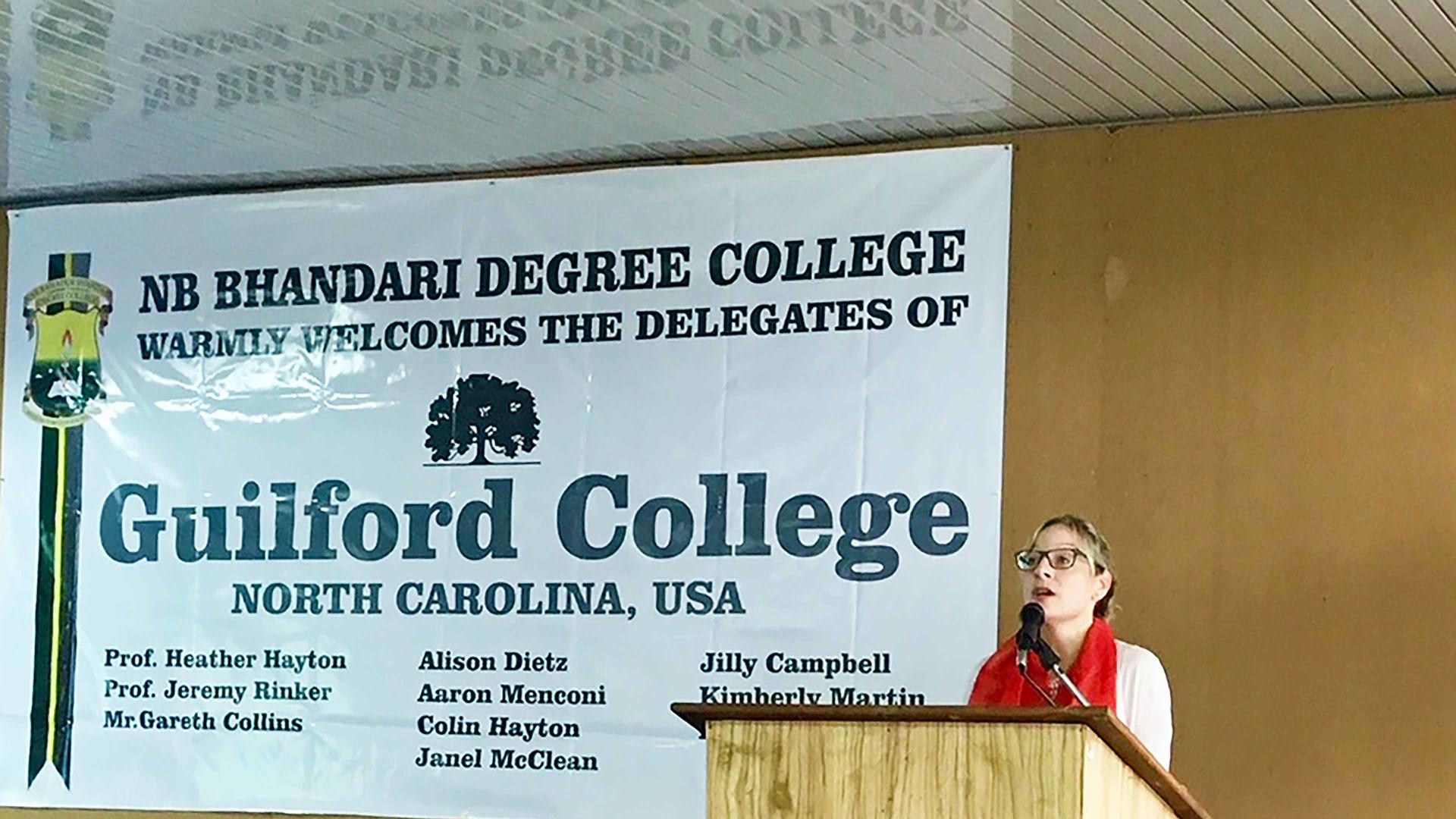 "Talking with college students in Sikkim is a fantastic way to for us to see how education differs around the world," Heather says. "We saw some similarities, for sure — college students in Gangtok are struggling to express their gender identity in non-binary ways just like in the USA, and they are equally concerned about finding careers that are fulfilling. But we also saw many differences." 
For example, she explains, Sikkimese college students wear uniforms, have curfews and listen to lectures rather than taking discussion-based courses. "They pay a lot more attention to showing respect to their professors and each other."
This was Heather's fifth time leading the summer trip to Sikkim, and this year it was a collaboration between Guilford and UNC Greensboro. The day-long cultural exchange program and formal talk was arranged by Professor Pankaj Thapa, head of the English Department at the Sikkim Government College. Students were additionally welcomed by the college principal, faculty and 200 college and graduate students from the English, History, Economics, and Political Science departments. 
Many of those 200 students are interested in transferring to an American college or studying abroad for a semester at Guilford. Heather was joined at the talk by UNCG Professor Jeremy Rinker ,and graduate and undergraduate students from 4 campuses, including Jilly Campbell '18. Jilly, who has done two Guilford study abroad programs, also spoke to the crowd about the benefits of traveling internationally.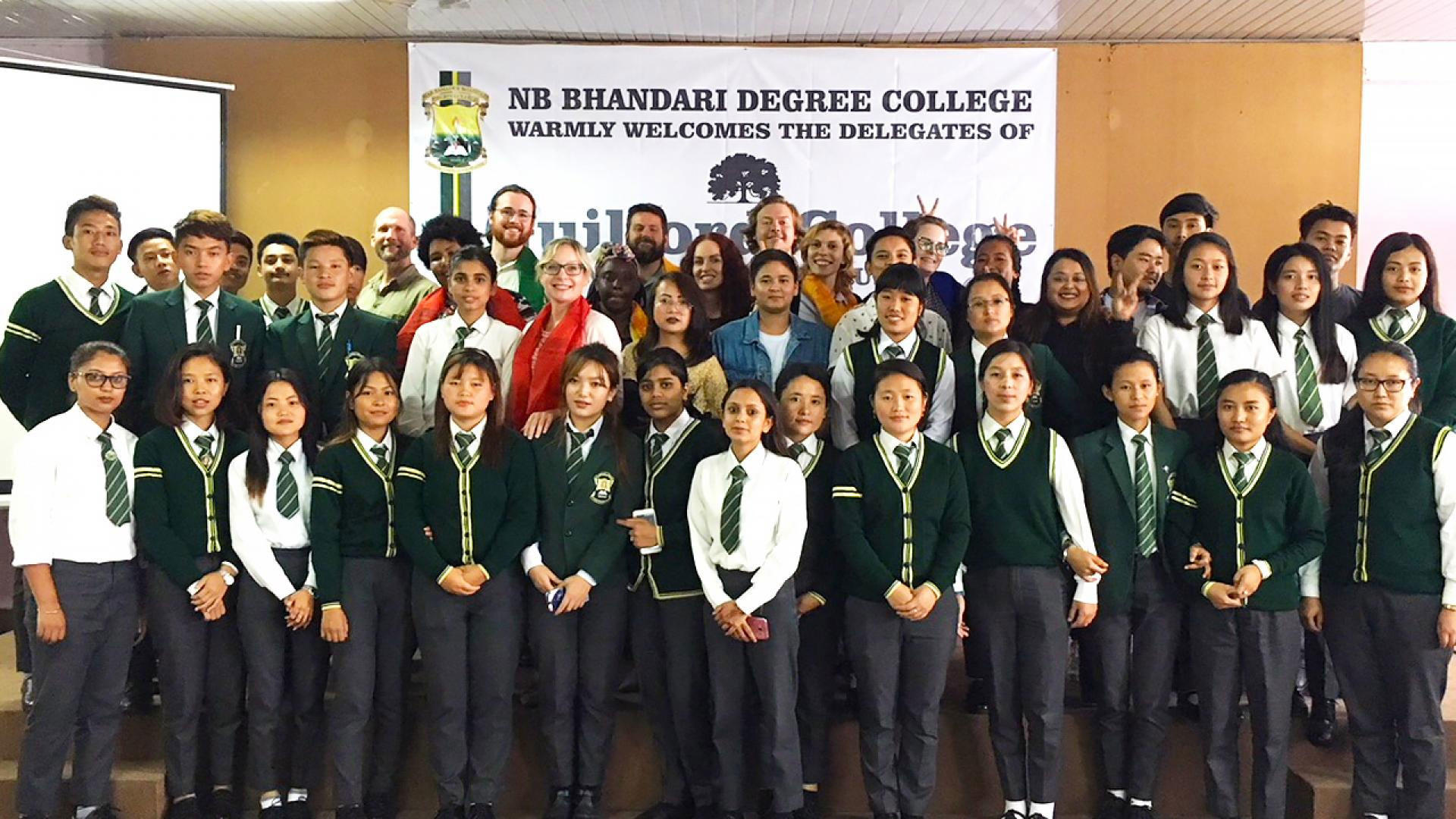 Heather says she cherishes the opportunity to spend time with young people in India, as they are eager for educational opportunities and excited to learn. 
On this year's trip, with help from a Center for Principled Problem Solving grant, the group spent time at 4 very different kinds of schools across Sikkim, in addition to the day at Government College. 
"I enjoyed the opportunity to teach Sikkimese students a little about Guilford College and my hope for more educational connections between our two cultures," she says. "We have much to learn from each other."
To learn more or take part in the next trip to Sikkim, contact Heather Hayton. 
---