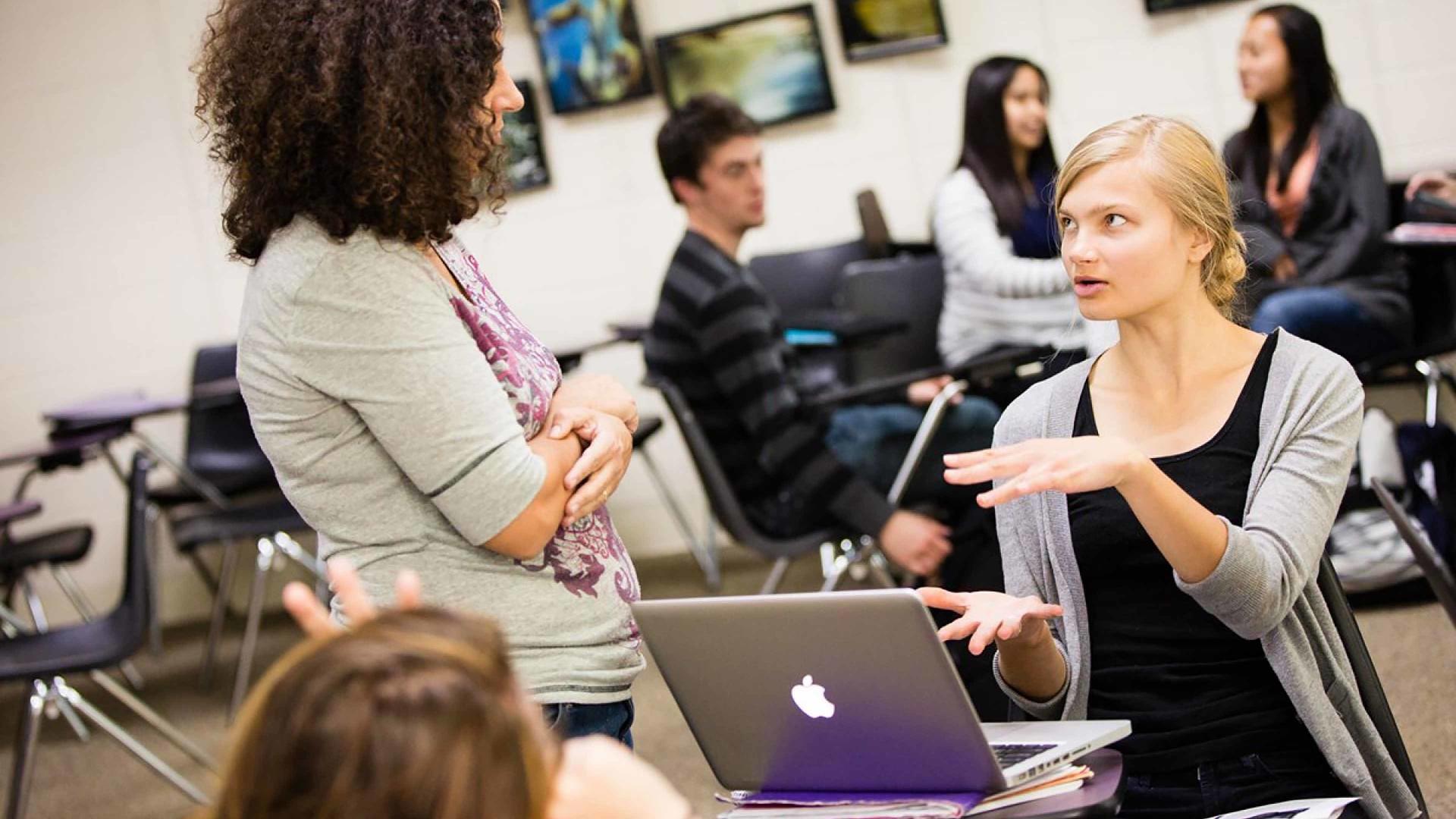 There are many exciting things about joining a college campus. One of those is that every college has its own lexicon. This list is sure to help you talk the talk and walk the Guilford walk.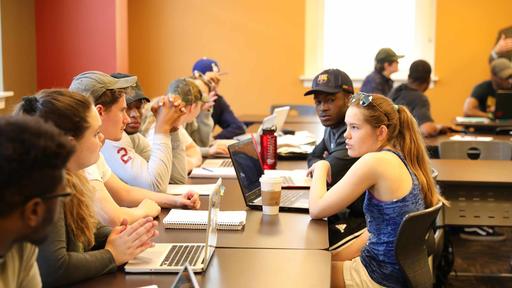 Edge: Your Guilford Edge is your overall experience as a student, and it's made up of four interrelated aspects of student life: learning collaboratively, teaming for success, incorporating ethical leadership and rallying campus spirit. In other words — and hang on here! — your Guilford Edge is the engaged, real-world learning, whole-team-of-advisers support, world-changer-level leadership skills and excited family atmosphere that makes going to Guilford different, special and worth it. Learn more.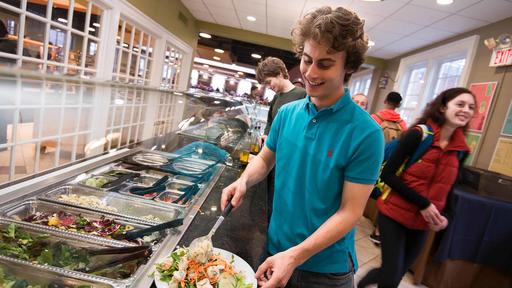 Founders: This is where it all happens, well a lot of it anyway! Founders Hall is centrally located and houses the Office of Student Leadership and Engagement, the campus radio station (WQFS 90.9 FM), the cafe, the East Galleries and the bookstore. You'll meet up with your friends there between classes. You'll catch an art exhibit there after lunch. And campus visitors are sure to ask you how to get there.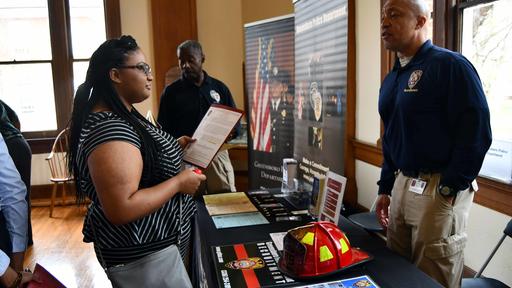 Guide: Think of Guilford Guides as next-level career advisers. They lead the team of faculty, staff and alumni who help you navigate your college career and leverage every class and extracurricular experience to achieve your dream career and life after college.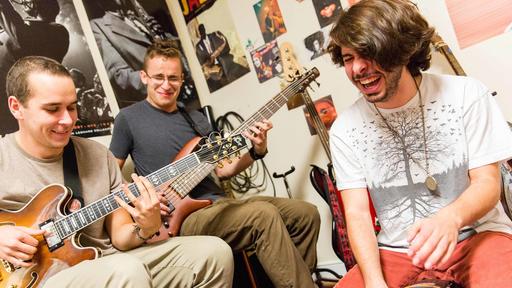 Pronouns: Personal pronouns (she/her/hers, he/him/his, they/theirs) are important to many folks at Guilford. You may start receiving emails from professors, classmates and other community members that include "preferred pronouns" in email signatures. And you might attend orientation events where people go around the room and "give their pronouns."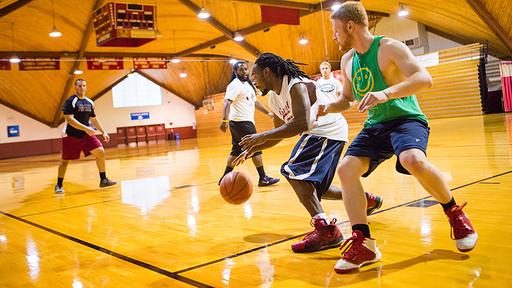 Quakers: Quaker can have a few meanings at Guilford. It can signify a member of the Religious Society of Friends. Guilford's founders were Quakers, or Friends. And even though Guilford is not a religious institution, we celebrate our founders by celebrating school spirit using "Quakers" as our official school mascot. So when we say, "Go Quakers!" we really mean each and every one of the members of our community.
 
Serendipity: If you ask Guilford students what their favorite event of the year is many will tell you it's Serendipity! Serendipity is a weeklong spring festival that includes student performances, rap battles between staff members, and huge parties down by the Lake. It culminates in Colorfest and the annual Serendipity concert. Last year's headliner: Waka Flocka Flame. 
There's so much to learn about what makes Guilford a memorable and exciting place to spend four years that we can't cover it all here. Even more exciting? You'll be able to put your stamp on campus, too. Every student makes an impact on our shared vocabulary, and we can't wait to hear from you.
Schedule a personalized tour and information session to learn more about the Guilford College experience.
 
---