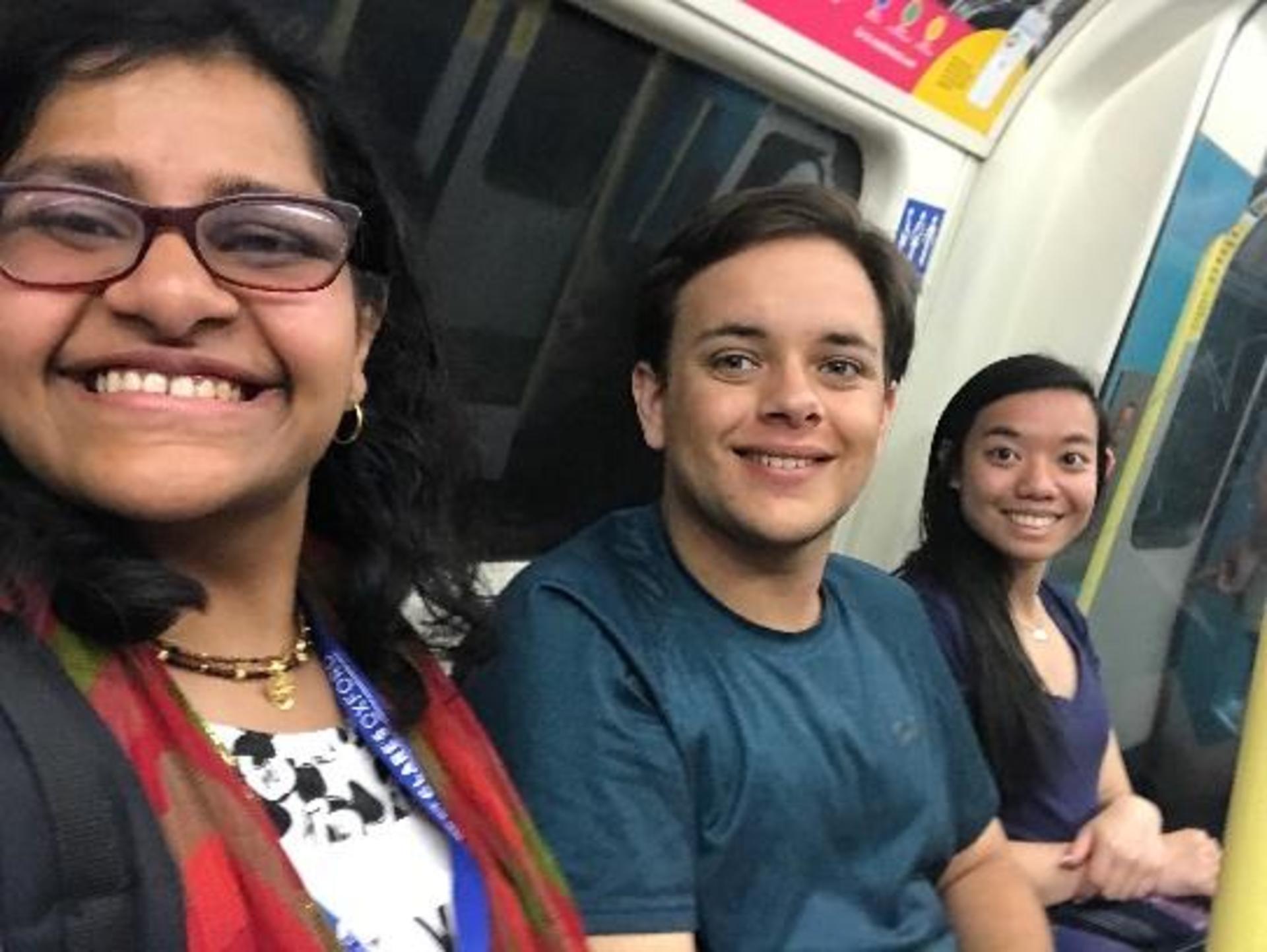 Studying abroad is exhilarating. It is a rush of sensation, awareness, insight and internal growth, and despite my relatively short sojourn of three weeks, I had the opportunity to experience all of these as a student in the Oxford Fantasy Writers course this summer. My name is Ramya, and I'm a junior from Durham, NC triple majoring in Creative Writing, Psychology and Education. 
I'd been eager to take this course from my freshman year, and this past Spring, the course finally happened after enough people signed up; it was a small group of five, and I had great fun with all of them on this trip. I'd always idealized England as the birthplace of the English language and home to one of the foremost universities for writers in the world, Oxford University.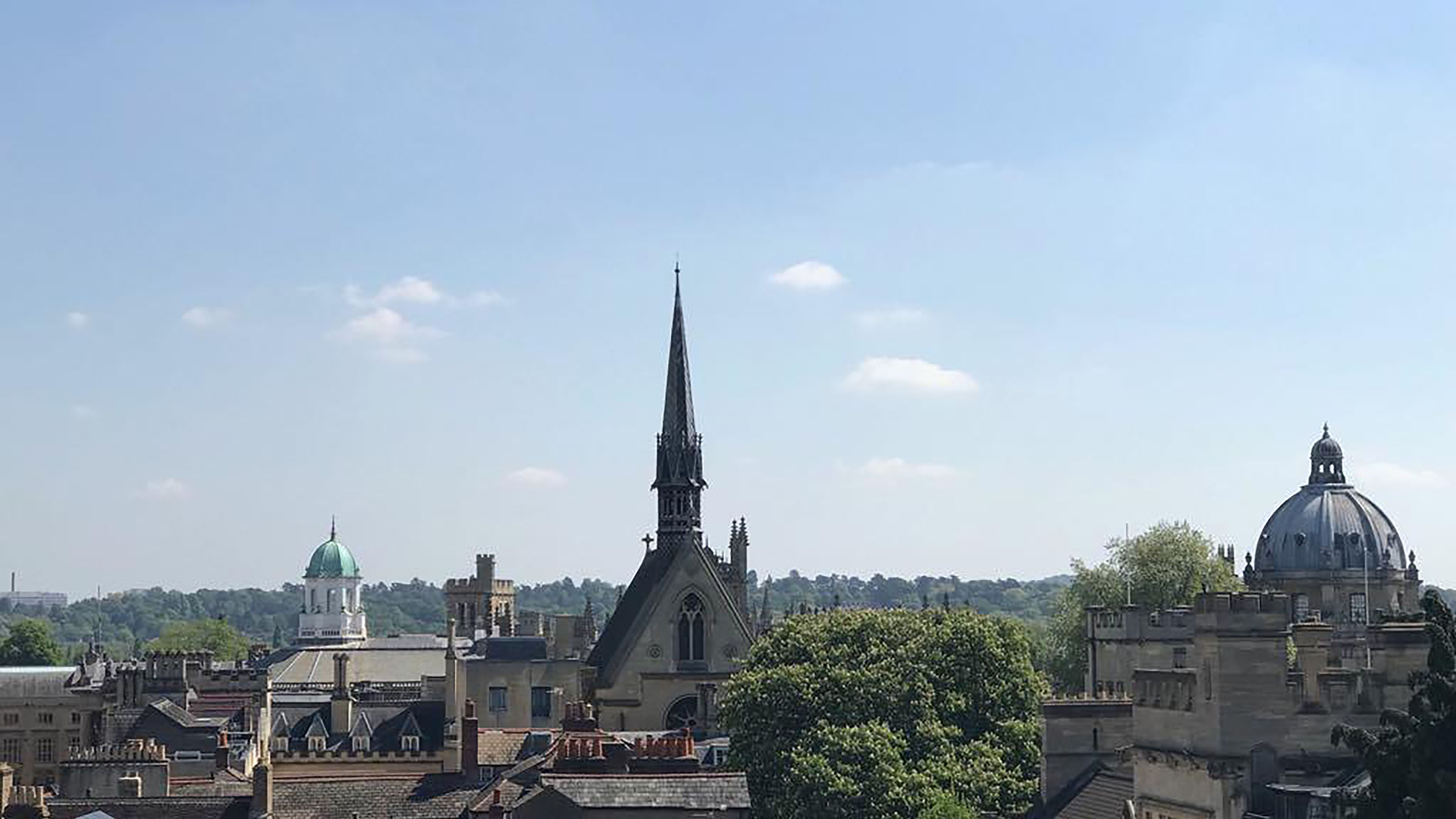 The town of Oxford, from the tallest church tower at St. Michael's Parrish.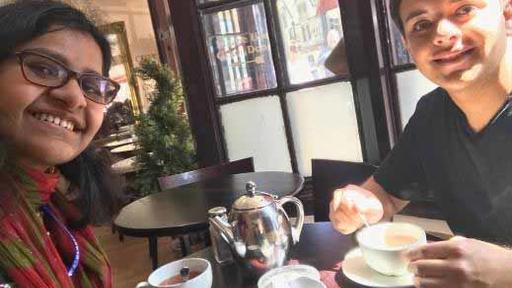 I have also had a passion for science fiction since childhood, and I grew up reading many of the books we read in the course, but The Hobbit had great significance for me as my introduction to high fantasy, and the first book that began my trend of talking about books with people. During this course, we had the opportunity to read Alice in Wonderland by Lewis Carroll, The Hobbit by JRR Tolkien, The Lion, Witch, and The Wardrobe, by CS Lewis, The Book of Dust by Philip Pullman (known for the His Dark Materials series) and News from Nowhere by William Morris. We had the opportunity to experience the pubs and locales that inspired these authors as we were reading their books. We traveled to various colleges in Oxford, and the homes of CS Lewis, William Morris, and JRR Tolkien.
As we explored the lives of these authors through immersion, it gave me insight into the references to England and Oxford in these stories and I had the opportunity to read some of my favorite books enhanced by experiences.  Two of my traveling companions and I were able to go to London twice, once on our own for a weekend getaway, which was a fantastic adventure. We had the opportunity to do everything from seeing Buckingham Palace, to swinging on a giant swing made for three.
During my time abroad, I had the opportunity to consider the importance of place, particularly what we consider "home," how that is created in the environments we reside in, and what it feels like to assimilate independently into another culture, without the buffer of parents to help. We had to relearn methods of expressing ideas, like asking for chips instead of fries and Walker's instead of potato chips! It was easy to get lost in translation, though the language was the same, and directionally lost, though we found our way back! 
My time in England taught me mindfulness, of time, within my surroundings, and within my experiences, so that I could relish my experiences rather than analyzing them. It is easy to fall into a pattern of living life on autopilot, but studying abroad will awaken you. Are you ready?
---