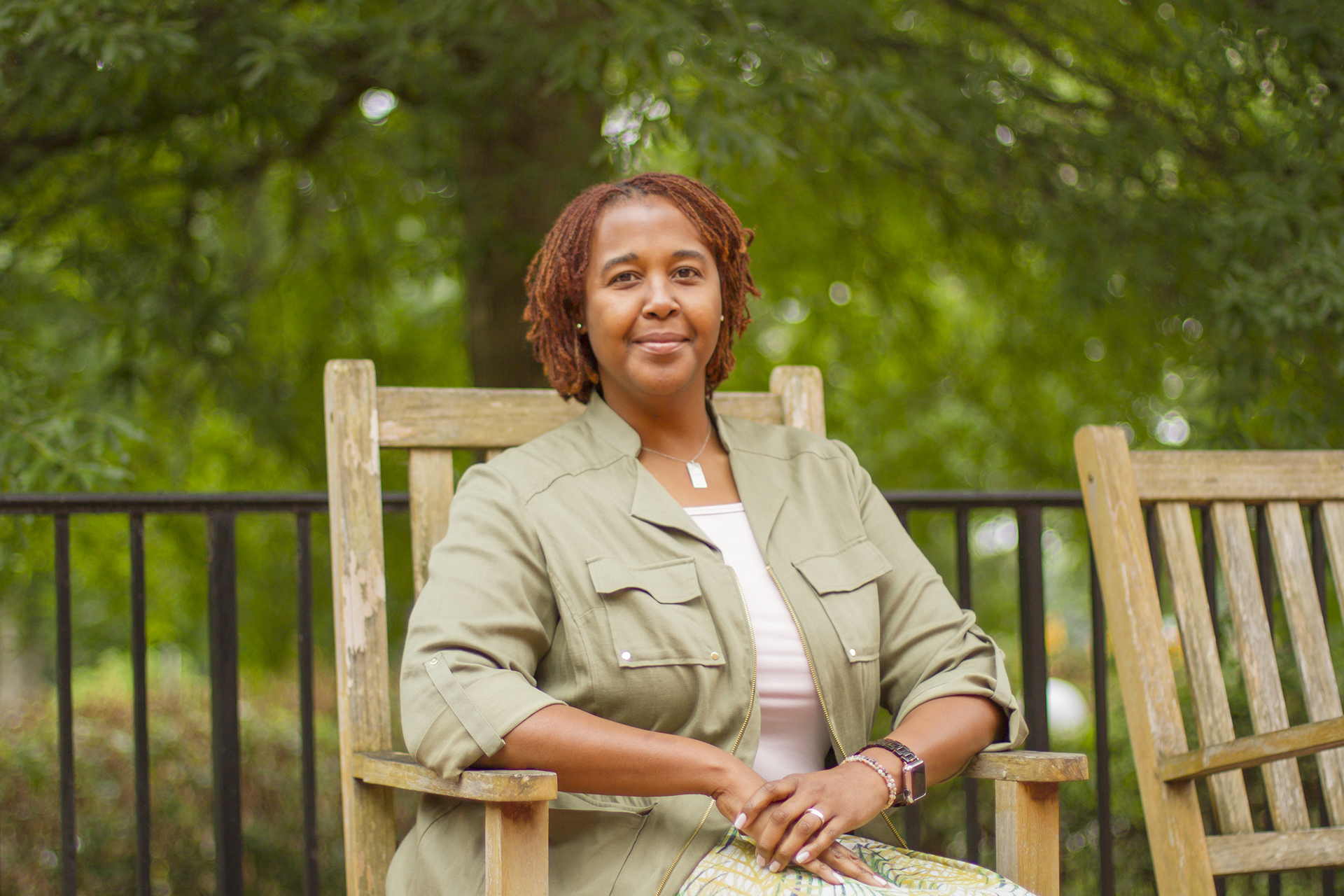 Guilford College Digital Pedagogy and Scholarship Technologist Mika Davis will lead current and future educators to new technological competency this fall with a new course — Instructional Design: Digital Media, New Tools and Technology.
"The world is changing, yet many educators continue to teach for jobs that no longer exist."
It's no secret that Generation Z is more plugged in than any generation before it, but that doesn't have to be a detriment to education. In fact, digital classrooms offer more personalized learning and a broader range of learning opportunities than traditional classrooms, resulting in increased engagement. 
"My new course will prepare individuals to work with learners in a range of settings to help them become powerful digital-age thinkers, makers and problem solvers," Mika explains. "This course showcases how technology brings people together in learning and in life."
Participants will walk away with competency in a broad range of skills and technologies that are crucial to navigating the digital media landscape. These include accessibility and differentiation tools (ways to empower students of different abilities), as well as coding and design, communication, research and curation, and video-conferencing and chat tools, among others.
In addition to increasing access to and engagement with their subject matter, educators who integrate this kind of technology into their classrooms are arming students with crucial, agile and marketable skills. 
"The world is changing, yet many educators continue to teach for jobs that no longer exist," Mika explains. "Guilford is fortunate to have faculty who are willing to reach students where they are. Oftentimes, that is with the integration of technological tools that are intimidating but vital for Guilfordians to remain competitive in the workforce."
Mika Can Relate
Mika's undergraduate education (English and Professional Writing) and two master's degrees (Library Science and Educational Media and Design) give her the perfect cross section of flexible skills for a career in education and the experience to relate to the variety of educators she works with. Before working in higher education, Mika taught elementary school reading and language arts and served as a high school media specialist. Prior to joining the Guilford College community in 2016, Mika worked as an instructional technologist at the university level and then as a district administrator in the Technology and Innovation Department of Guilford County Schools. 
"As a former K-12 educator, I enjoy sharing my real-life experiences with our future teachers. I hope to impart the wisdom I needed at the start of my career to the incredible individuals who plan to dedicate their lives to our nation's children. In today's climate, especially with all that is occurring in educational policy, it is vital that we provide our graduates with the tools they need to be successful."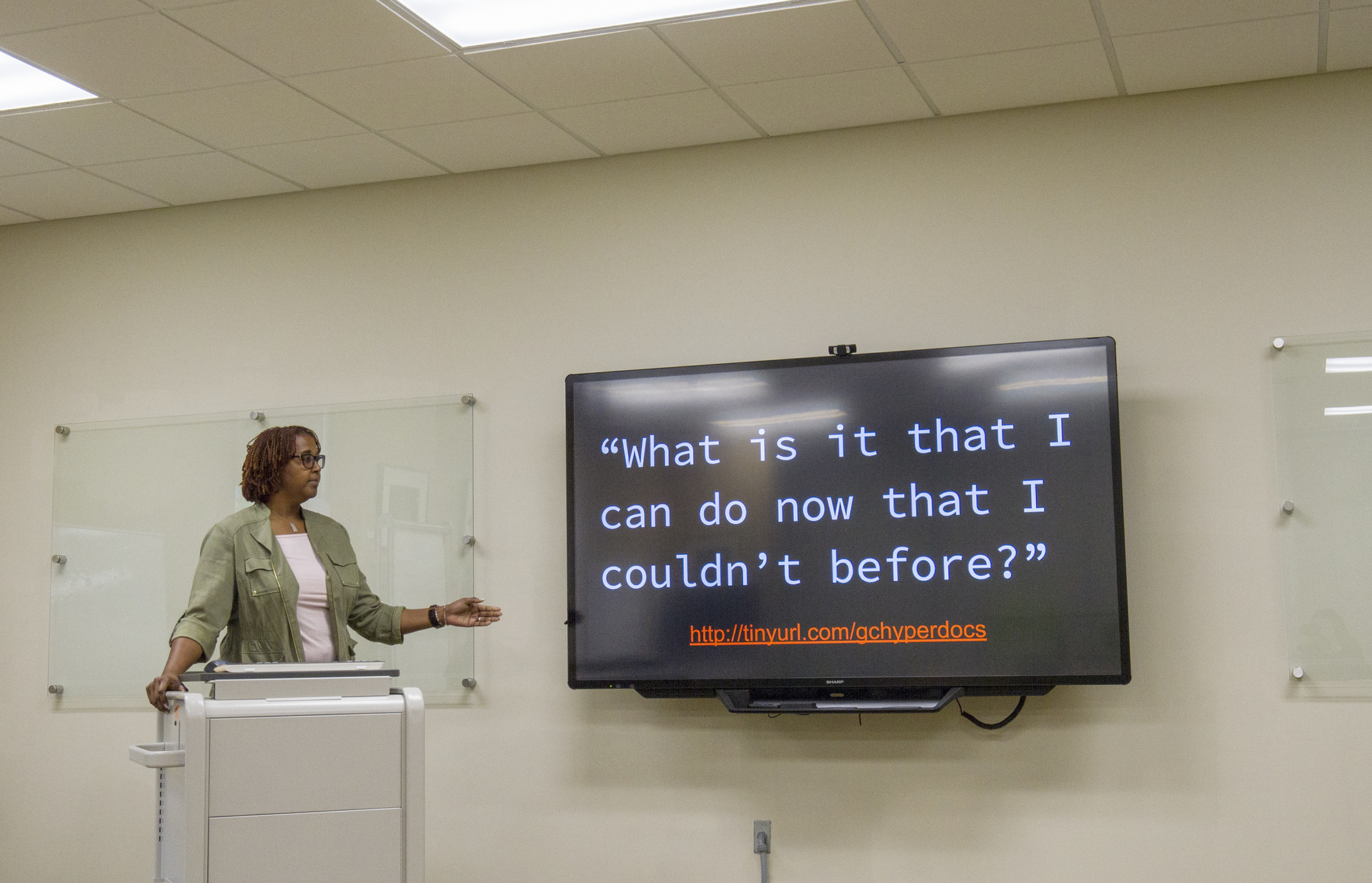 Technical, Ethical, Digital
As Guilford's campus and curriculum evolves, the College is committed to supporting five Digital Competencies for all faculty and staff who serve as instructors. These include digital survival skills, digital communication, data management and preservation, data analysis and presentation, and critical making, design and development. 
"These tools go hand in hand with the Guilford Edge," Mika says. "These competencies allow us to teach our students to use digital technologies in a confident, competent and ethical manner as a student — when shopping online, engaging in entertainment, obtaining a well-paying job — and in all other facets of their lives that are connected to the digital world." 
To learn more about Mika's course — as well as what else Guilford's librarians offer to students — visit the Hege Library Academic Commons.
---