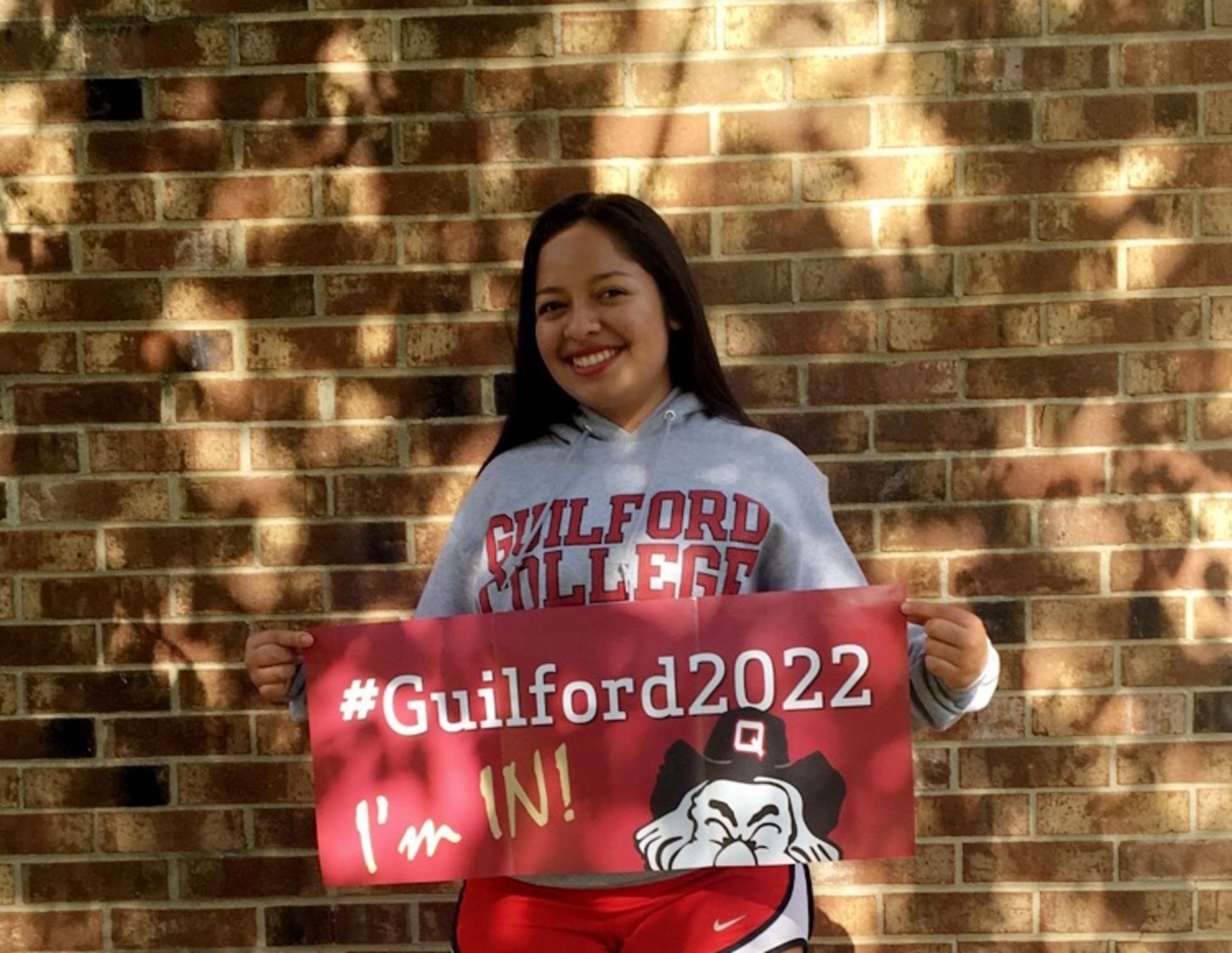 Incoming first-year student Cinthia Moncada Soto '22 chose Guilford College from among the quality options she had before her. 
"Going to college is a dream come true," she says, "which is why I am extremely excited to start my new journey at Guilford. I look forward to learning new things, creating friendships, sports and club organizations, and stepping out of my comfort zone to explore and have a unique college experience."
Cinthia is a Durham native and first-generation college student. She hopes to explore Guilford's Pre-Physician Assistant Program during her first year, potentially majoring in Biology. She'll arrive on campus exceptionally prepared for college, due in large part to the college prep support and resources she received from the Emily Krzyzewski Center. 
Opportunity to Explore
The Emily K Center is a nonprofit organization founded by Duke Men's Head Basketball Coach Mike Krzyzewski. It serves as a college access hub in Durham, N.C., "propelling academically focused, low-income K-12 students and graduates toward success in college." Students receive help and support with ACT/SAT prep, writing and public-speaking boot camps, tutoring, and essay and scholarship advice for their college applications.
With the help of the Center, Cinthia explored the fields of medicine and law. "I had the opportunity to volunteer at Duke Regional Hospital, participate in the Summer Immersion Medical Institute at Wake Forest, and attend N.C. Central in the Legal Eagle Camp," she says. 
"Without the Emily K Center, I would not be going to college," Cinthia said in a recent interview with the Durham Herald. "I really mean it when I say that. The Emily K Center has been my support for these past four years."
Why Guilford? 
Cinthia applied to eight colleges, including Guilford. It was Guilford's student tour guides that won her over by giving her a special sense of home and opportunity.
"My tour guide was a great help in deciding that Guilford was the right fit for me," she explains. "Rachel took her time to show us almost everything at Guilford and explained the different opportunities offered to students. It particularly stood out to me when she said you get to form a relationship with your professors, since the classes are small. When I walked on to the campus I felt a sense of community and I can't wait to form part of the Quaker family!"
To learn more about Guilford, schedule a personal tour with a student guide.
 
---