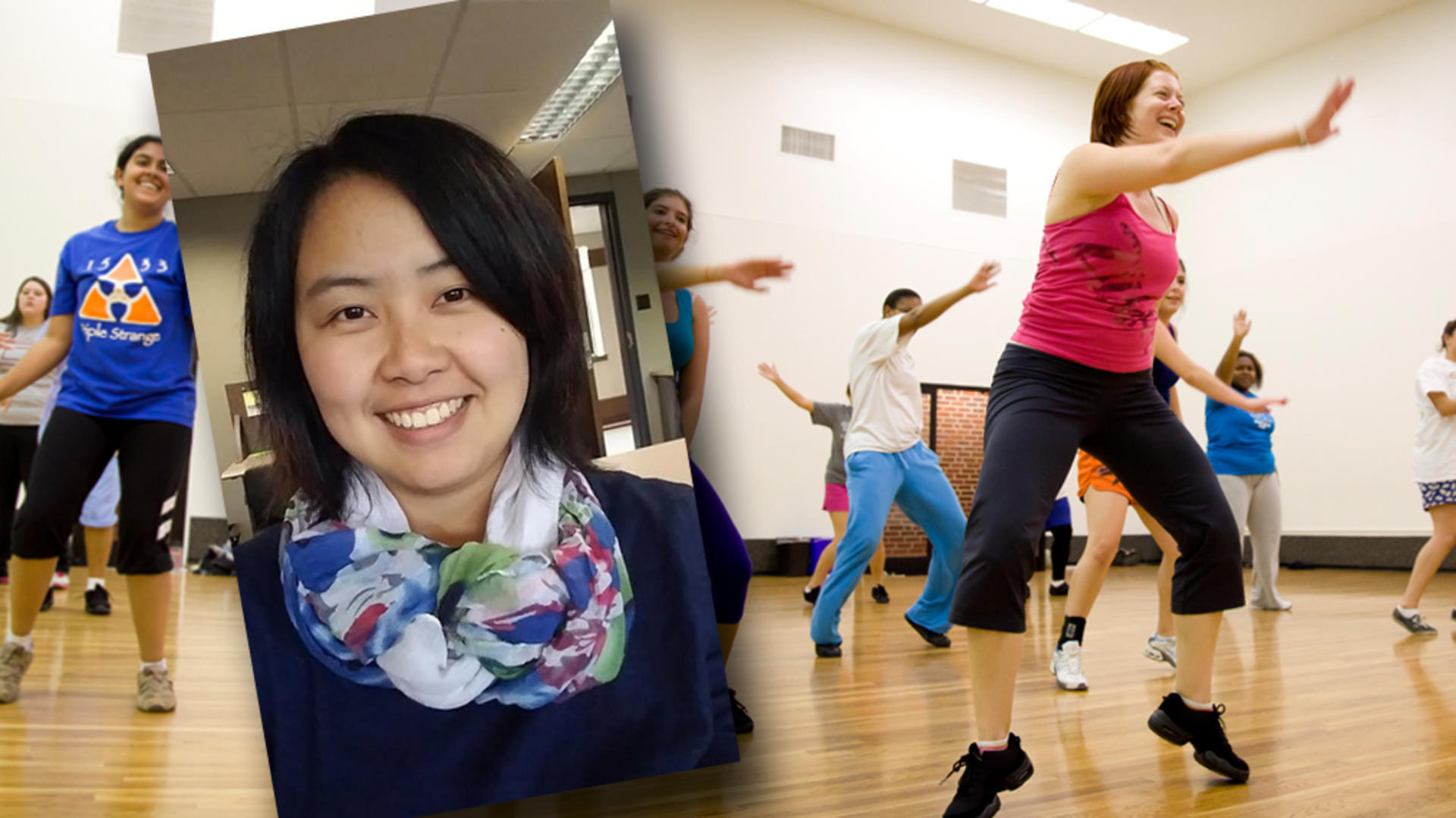 One of the incoming psychotherapy interns at the University of Oregon Counseling Center has a Guilford College degree and a thing for dance.
Mandy Meng Lü '14 has spent the last four years in the doctor of psychology (PsyD) program at the University of Indianapolis. For the 2018-19 academic year, she's headed even farther west. 
"An internship is the psychology equivalent of a medical residency," Mandy explains. "I'm thrilled to be a future intern at the University of Oregon." 
A Psychology major and Chemistry minor, Mandy came to Guilford by way of the small town of Huanan in the Northeastern Chinese province of Heilongjiang. She was accepted into the Honors Program, and along with her mentor and the program's director, Professor Heather Hayton, she helped revamp the honors process.
"It was exciting to help Mandy find her passion while in the Honors Program and at Guilford College, Heather says, "I'm thrilled to see her making her dreams a reality. She will be a force for good, and has found a way to use her talents to improve the lives of others."
Mandy also cites Chemistry Professor Anne Glenn as instrumental in her development. "She's far more than simply an effective teacher. She incorporates professionalism and advice on invaluable experiences, like internships, into her approach to advising."
Mandy's flair for science is one of the many things Guilford helped her cultivate, including a love of dance. She was exposed to different dance styles, including a Zumba course she took for credit! "I also started contra dancing while at Guilford," she says. Contra dancing is a type of line dance, done in pairs. 
One of Guilford's select Bonner Scholars, Mandy also spent a significant amount of time volunteering in the community. "I learned a lot from my interactions with underserved communities," she says, "which ultimately helped me determine that I wanted to go into Psychology."
Guilford fostered my passions for music and movement, for working with people and for community.
Mandy's work in the clinical setting won't use dance as a therapy, but it will have an impact on her professional life. "My concentration is with the adult outpatient population. Currently, I'm focusing on working with college students," she explains. "Though dance and movement aren't therapies I use, self-care is important for practicing mental health professionals. Dancing is especially helpful in maintaining a sense of balance and taking care of myself." 
"Overall," Mandy says in summary, "Guilford helped me stay curious about fields and subjects beyond my field of study and, ultimately, beyond my career. Guilford made me a lifelong learner."
Do you love science and dance? Art and math? Sports and poetry? At Guilford, you're more than one thing! Schedule a visit to find out how to take your passions and turn them into your Guilford Edge.
 
---