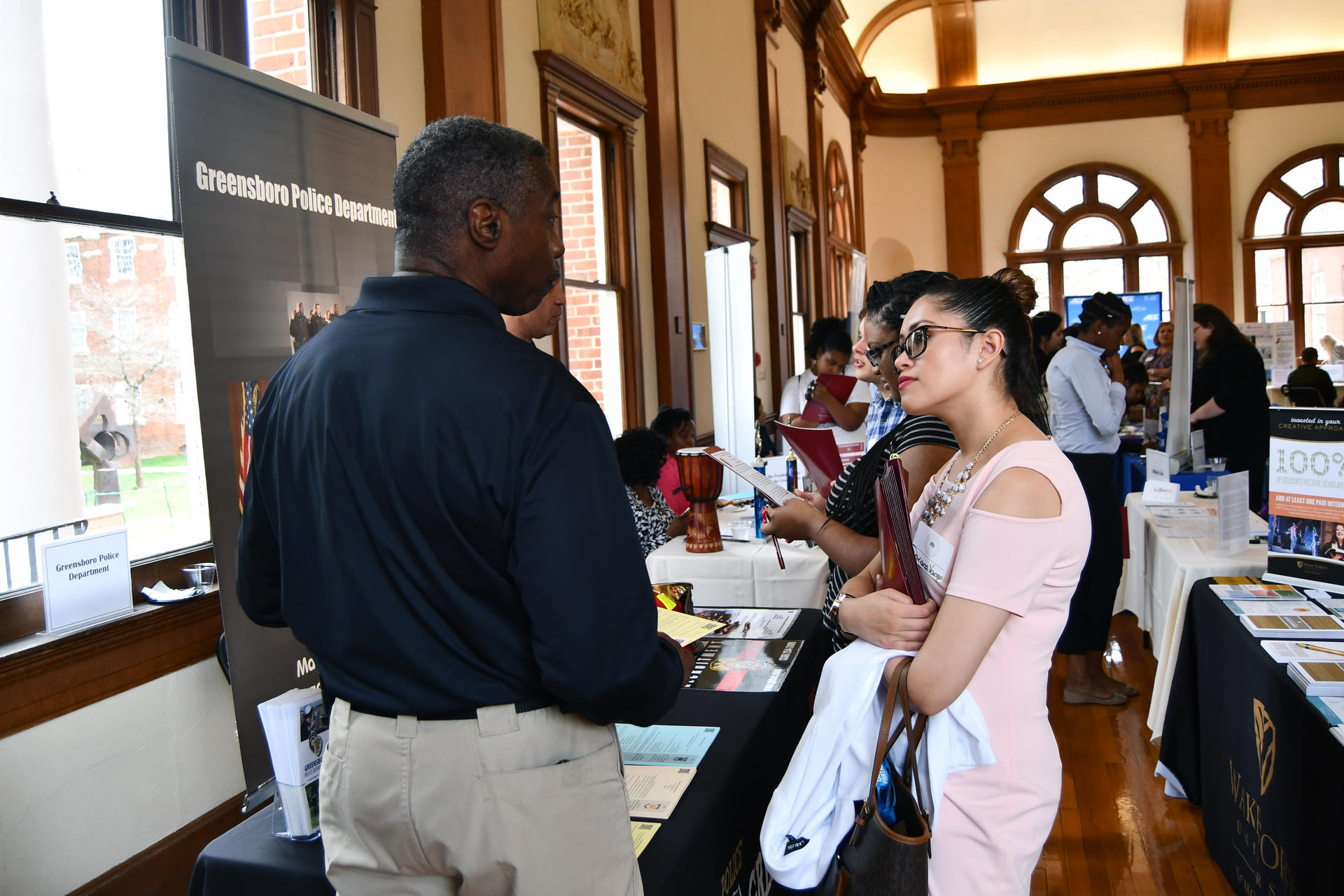 The Opportunities Fair on April 4 in Hege Library was a lively gathering of students, alumni and community partners teaming together to expand professional and vocational options and to build the Guilford community network for students.
The fair was a collaborative project led by the Office of Career Development along with Alumni and Parent Relations, Student Leadership and Engagement, the Bonner Center, the Academic Commons and faculty to support students with professional exploration, networking/networking skills, and finding volunteer and internship positions as well as employment.
More than 25 alumni participated in networking and tabling at the Opportunities Fair in addition to more than 40 businesses and organizations. These groups included alumni partners such as Heather Adams '98, executive director of Rockingham County Partnership for Children, Zithobile "Zitty" Nxumalo '08, financial adviser with Northwestern Mutual, Rebekah Denning '12, crime scene technician with City of High Point Police Department, and Julia Opaleski '16, associate recruiter with Charles Aris Inc., and companies/organizations such as BB&T Insurance Services,  Atlantic Coast Conference, Peace Corps, Caffey Distributing Company and the YMCA of Greensboro.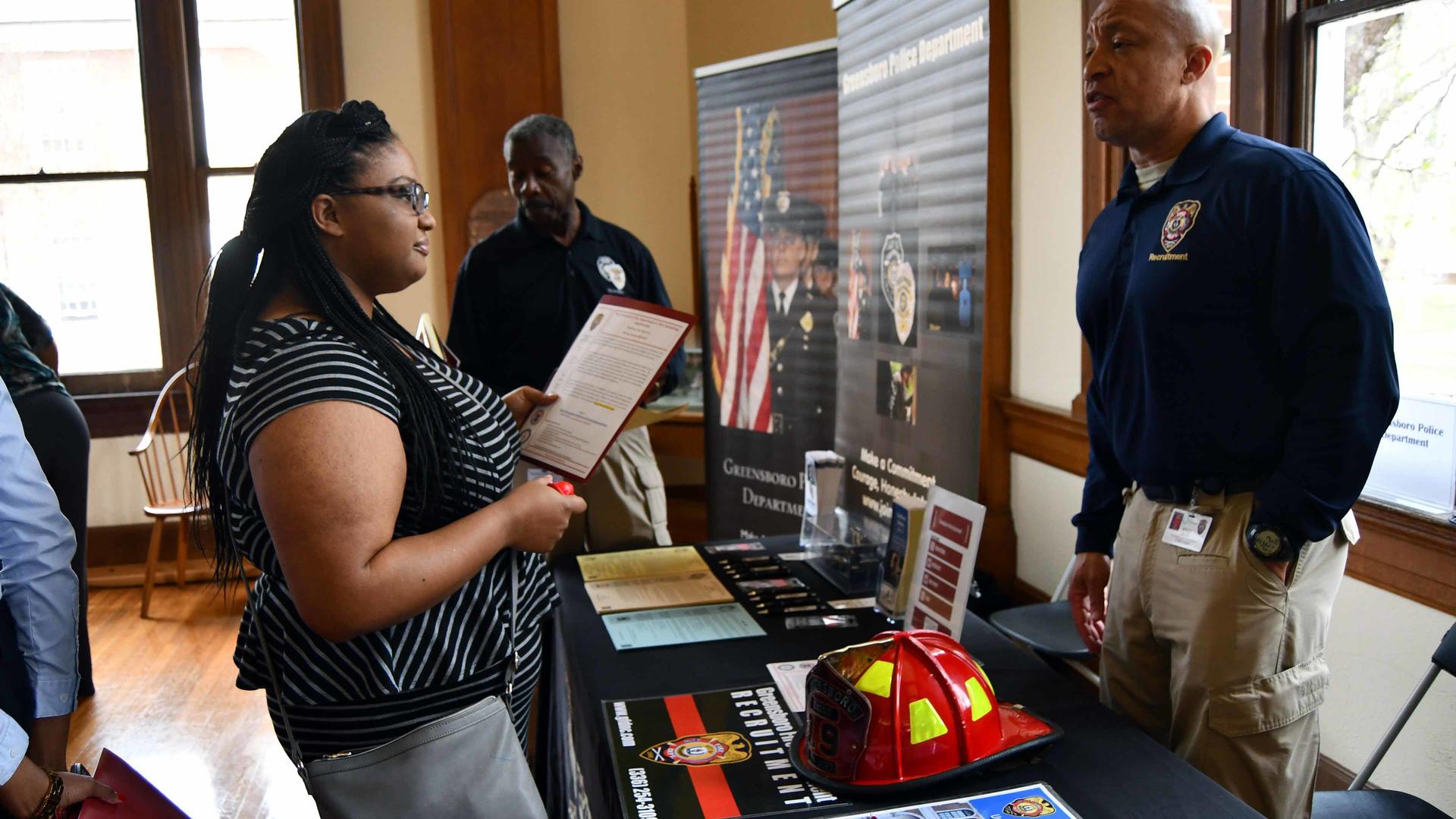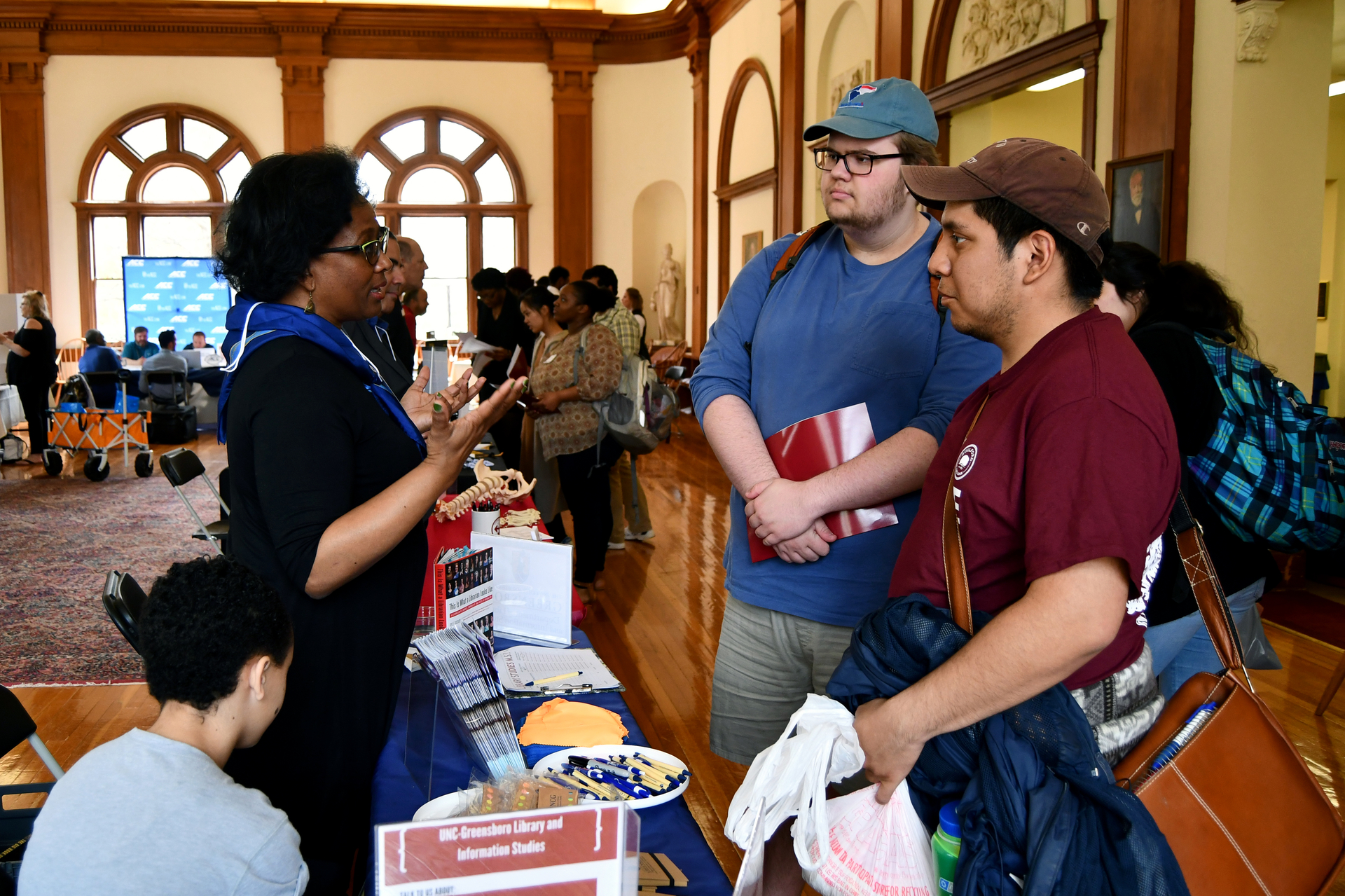 This year's event utilized a variety of spaces within the vibrant Academic Commons space of Hege Library, including the teaching, learning and research collaboratory space. Technology and design allowed alumni such as Adrianna Allred '16 with FEMA in Austin, Texas, and Patrick Childs '10 with Coaches Aid Corp (calling in from traveling in Ireland) to participate from different parts of the world in a video Q&A with students during the fair.  
Leading up to the event, the Office of Career Development presented "Career Action Week" with a variety of workshops offered each day:
Internship prep Resume Clinic

Professional Dress Day (with student/faculty/staff pop-up fashion show

"Styling for Success" with panelists Marcus Williams '16, Brandon Rothfuss '15, Wendy Corbitt '91 and Joy Lough '06 sponsored by the Black Alumni of Guilford College

Personal branding and LinkedIn workshop with Doug Brisotti '90

Graduate school prep workshop

Mock interviews
The 2018 Opportunities Fair represented the forward momentum of Guilford College that is building a more integrated, holistic advising and planning network for our students, with alumni and parent professional experts as key partners.
Learn more about how Guilford College can give you the academic and professional edge you need to define success and then go after it. Schedule a visit to campus.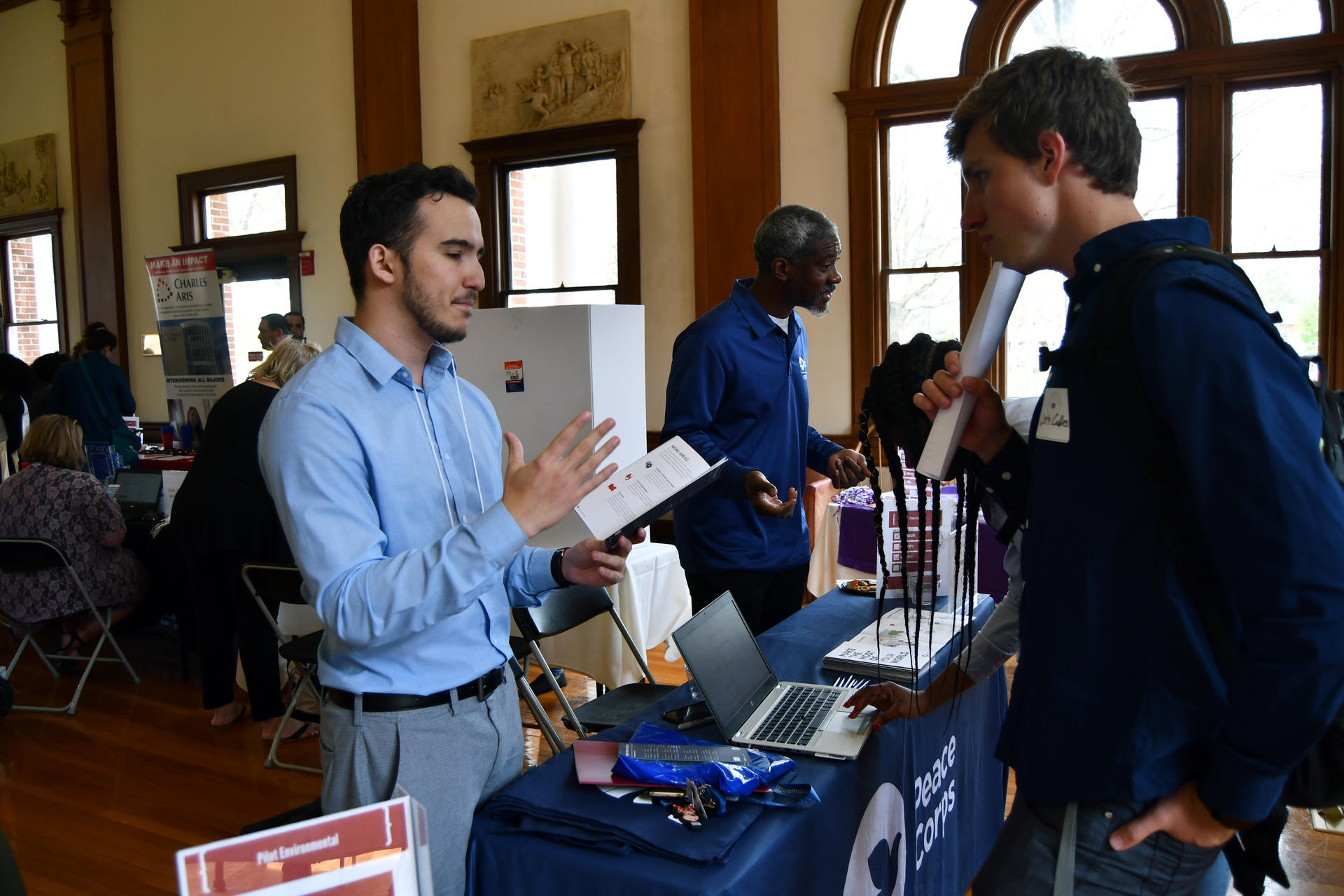 ---