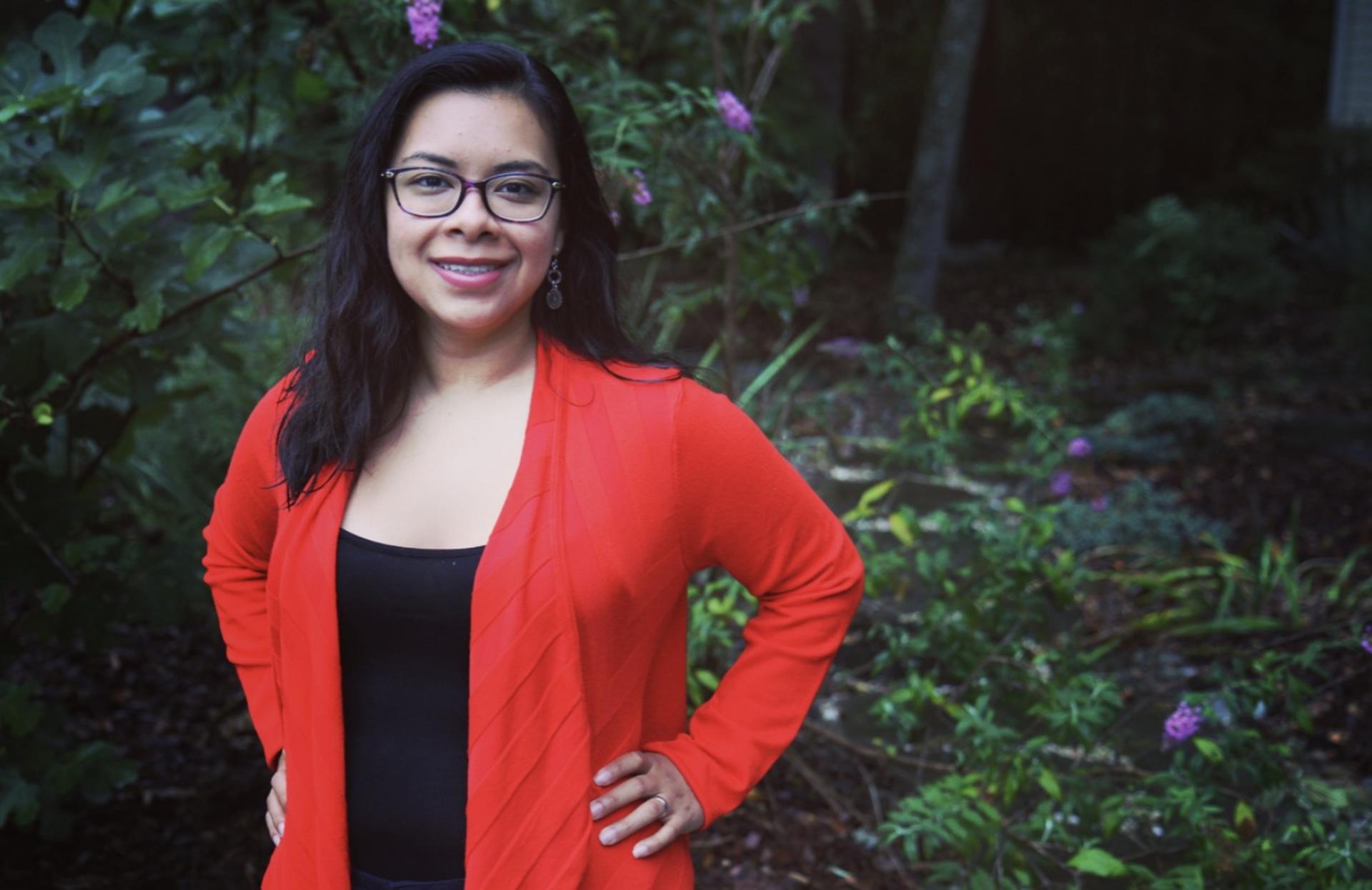 Yazmin Garcia Rico '11 chose to explore Business because, in her words, she was always "really good at math."
"I took some accounting classes in high school and thought I wanted to become an accountant," Yazmin says. She discovered there was more to business than numbers and decided to minor in Business and Human Resources. Her major was French. "English was not my first language, so after having to learn to speak, read and write in English, I decided I wanted to study another language. I thought becoming multilingual would benefit me in whatever career path I chose." 
Finding a Future
Thinking about a career path was complicated for Yazmin, however. She knew she would graduate with a college degree, but she did not know that the Deferred Action for Childhood Arrivals program (DACA) would allow her to apply for a work permit the year after graduation, in 2012. 
 "As a freshman in high school in Burlington, North Carolina, I met Irving Zavaleta, now the Assistant Director of Multicultural Education at Guilford," she explains. "I watched him get accepted to Guilford College and go on to attend, and it really inspired me to believe I could do the same." 
Yazmin did apply to and enroll at Guilford, and together she and Irving, then a senior, founded the Soy Un Líder conference — a program that provides information about the application process and cost of attending college to the undocumented and international communities in the Triad area. 
Creating Community 
Yazmin spent four years working as a National Organizer and then Program Director for Student Action with Farmworkers, an organization she interned with while at Guilford. She is now pursuing her Master's of Social Work at UNC Chapel Hill and is serving as a graduate policy intern for the North Carolina American Civil Liberties Union. 
Creating community, she says, is at the core of her professional goals and is also the key to her successes so far. "Guilford created an environment where I could craft my own community of people who — although they were from all over the country and even from other parts of the world — held similar passions and interests." She credits the Bonner Center for Community Service and Learning for that. 
As a Bonner Scholar, Yazmin participated in service learning and community engagement projects throughout the year. "Those skills that Bonner helped me to develop have translated into jobs, leadership positions, networking and job interviewing skills that are helping me to create my career, as well as compassion and a desire to make social change." Yazmin completes her MSW this year and is in the process of deciding upon her next step. 
One Last Thing
Yazmin had these closing words for President Jane K. Fernandes and the Guilford community at large:
"I appreciate President Jane's leadership with regards to protecting DACA. By making her voice heard, she is letting her students know that they are welcome and they are safe. Her leadership means a lot because the students on campus now know that their college is with them."
Schedule a visit to envision your future like Yazmin.
 
---