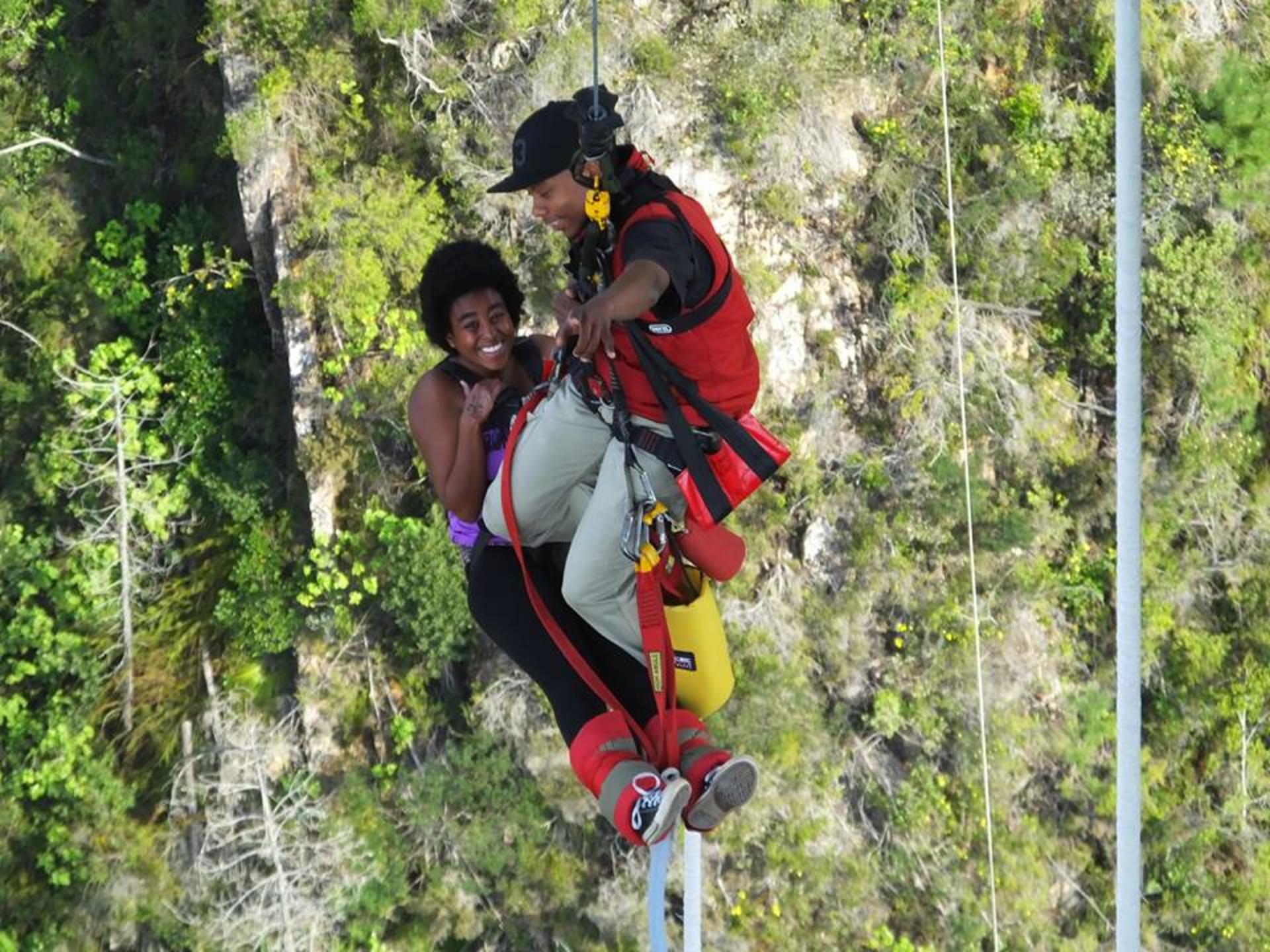 I have had the opportunity to study abroad in India, Costa Rica, and South Africa during the last four years! Out of the three programs, India and Costa Rica were shorter, Guilford led programs that lasted a couple of weeks. 
I went to South Africa for an entire semester through an affiliate program. I stayed there for 6 months, and had some amazing opportunities which included swimming with sharks, riding ostriches, walking with elephants but my favorite thing was bungee jumping!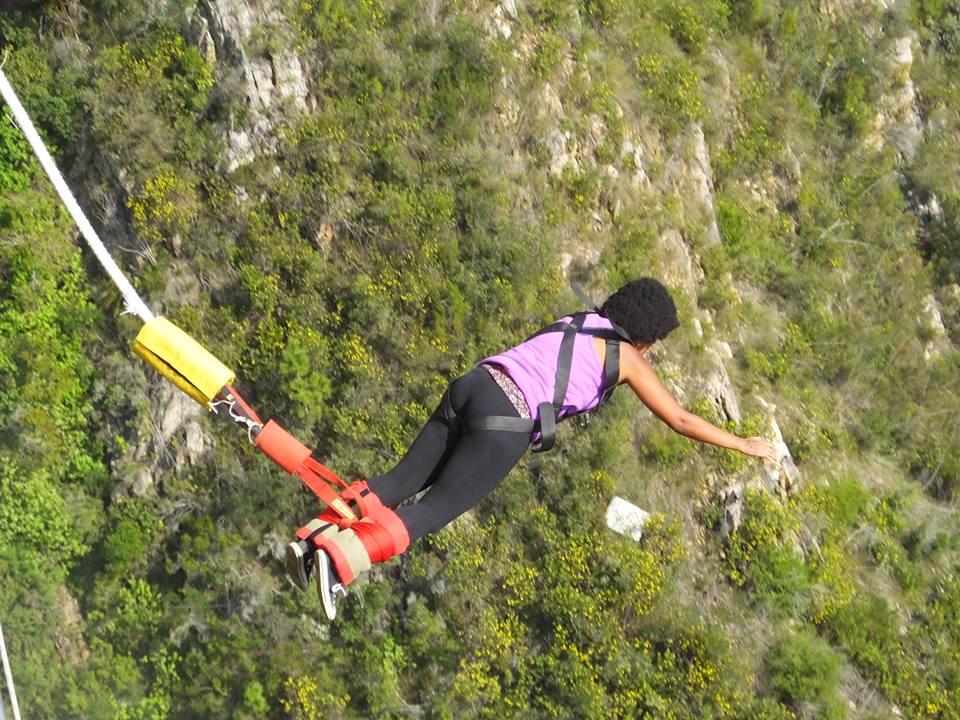 I jumped from the world's highest bungee bridge which stands at 708 feet tall! I have a horrible fear of heights but I wanted to finally face my fear. 
To be honest, as they were counting down 3, 2, 1, BUNGEE! I did not go the first time. I was frozen with fear. 
I asked them if I could take a deep breath. Then, they counted down again and when they said bungee this time I took the leap of faith. I have never felt more alive and more proud of myself for actually doing it! 
Bungee jumping is a lot like being at school sometimes you just have to take that leap of faith but luckily with the people you meet here, they will catch you! 
Want to watch Mara take that leap? Watch the video on Facebook. 
Check out the Study Abroad Office for more on international opportunities at Guilford College. For more student experiences, browse the Beyond Friendly blog. 
---