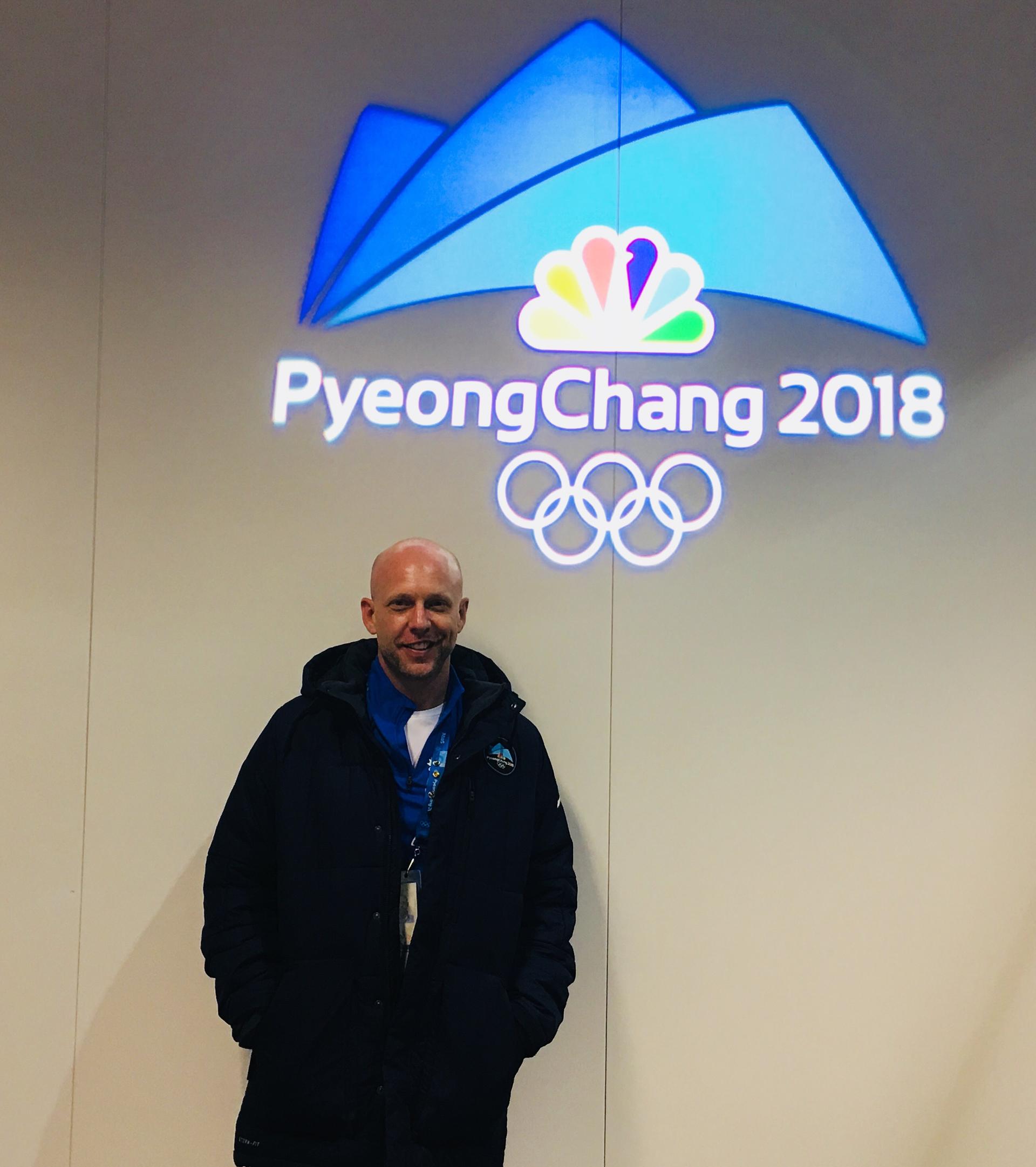 It's going to be a busy month for Jess O'Neill '97. He's a world away from home and working long hours covering the 2018 Winter Olympics in PyeongChang, South Korea.
Jess is the Managing Editor of WESH 2 News, the NBC affiliate in Orlando. He returned to WESH after spending a few years launching new shows and producing for Wolf Blitzer on CNN. Now  he's winning Emmys and covering a second Olympics (he also went to Rio in 2016). In PyeongChang, he's producing The Olympic Zone, a half-hour show for NBC affiliates. 
"I've been getting into the newsroom in PyeongChang about noon and, well, it's just before 1:15 a.m. and I'm still here," he said in an email interview. "Days are about 12 to 15 hours a day, seven days a week, for a month straight. It's exhausting but a lot of fun."
Guilford looks at you as an individual and not a number. It's a school where your voice is heard and your thoughts matter. It's a wonderfully inclusive place where diversity and humanity abound.
The School Chooses the Student
At Guilford, Jess was an English major and a double minor in History and Political Science. He delivered the commencement speech to the Class of 1997, telling his classmates he did not choose Guilford — Guilford chose him. 
Jess says he was "not the best student" in high school. But even in the midst of his father facing cancer surgery, it was the encouragement of Karen Ley from the Office of Admission that turned his academic career around. 
"Karen insisted I keep trying. She told me even though my grades and SAT's weren't great, she had a feeling about me," Jess says. "So I flew down to Guilford solo for a day of interviews. I walked onto campus and immediately thought, 'This is it. This is the place I want to be.'"
"Guilford was the hardest school to which I applied, and it was the only one I got into. However, I got in conditionally. The summer before freshman year, I had to do a three-week program or be on academic probation for the first year of school. I did the program and changed my whole life. I was in the library studying every day. I was on the honor roll. I was on the Dean's List. I received an academic scholarship, and, in a stunning turn of life events, my professors were asking me to tutor other students. I felt so incredibly indebted to the College for the risk it took on me that I worked for the Admission Office for all four years I was a student!"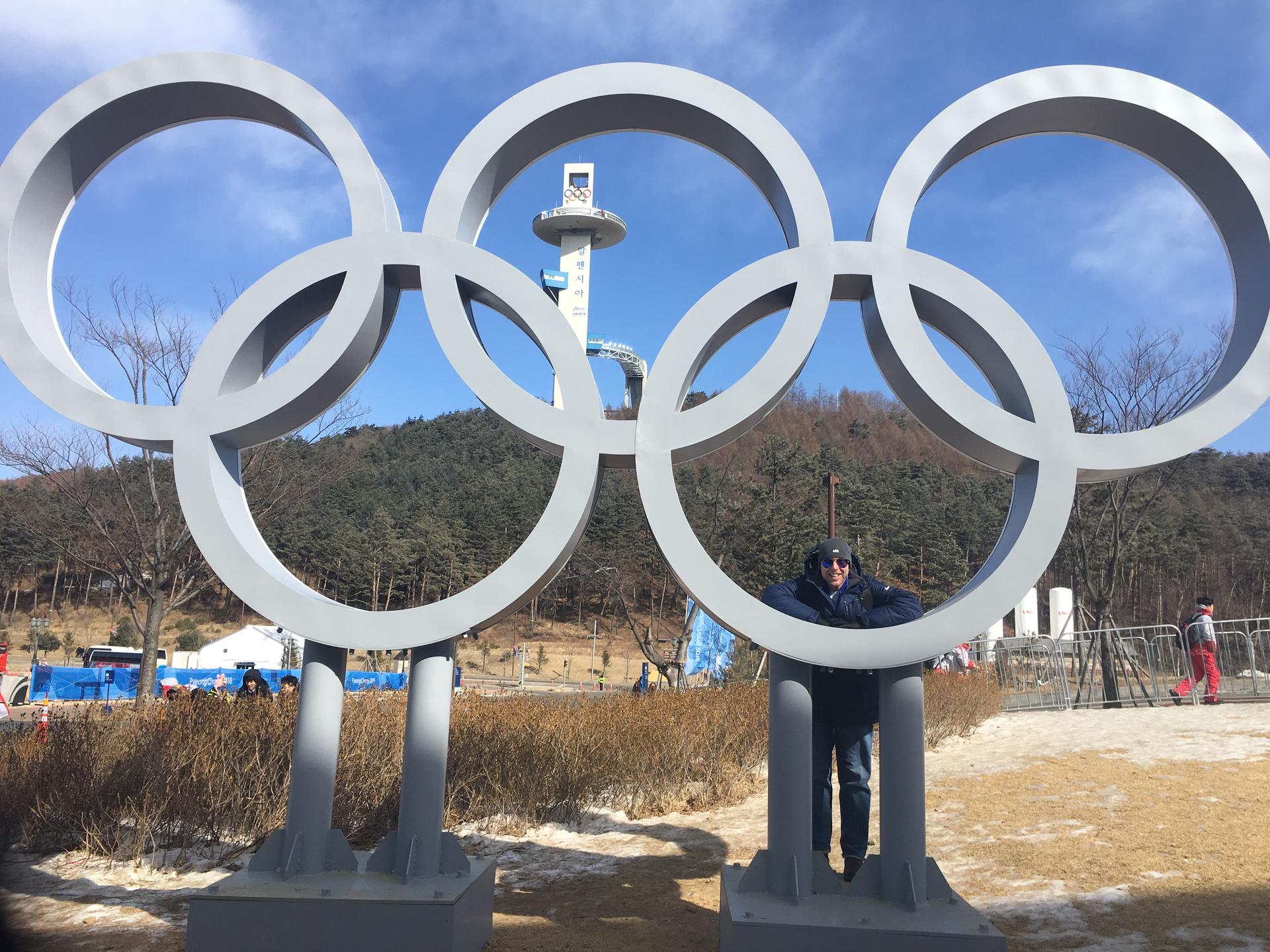 With the help of the Career Development Center, Jess still found time to build a broadcasting resume that helped him land his first job out of college. 
"I did three television internships during my college career: a summer internship at a FOX television station in Massachusetts; a fall internship at the BBC in London while studying abroad with Guilford; and a spring internship at WGHP in High Point my senior year." 
With all that marketable experience, Jess landed a job with the Ohio News Network in Columbus and worked his way from overnight editor to producer. 
His degree and the professional development resources at Guilford started Jess on this path to PyeongChang, and Guilford's Core Values taught him lessons that he continues to use, daily, on the job. 
"I learned how to listen and be patient at Guilford. I learned I can disagree with what someone has to say and still believe they have the right to say it. I manage a newsroom of more than 50 employees, and I'm a better boss because I start from those values."
Guilford College sees you as more than a number — we see your potential! Schedule a visit to campus to learn how Guilford can help you achieve your academic and professional goals.
---