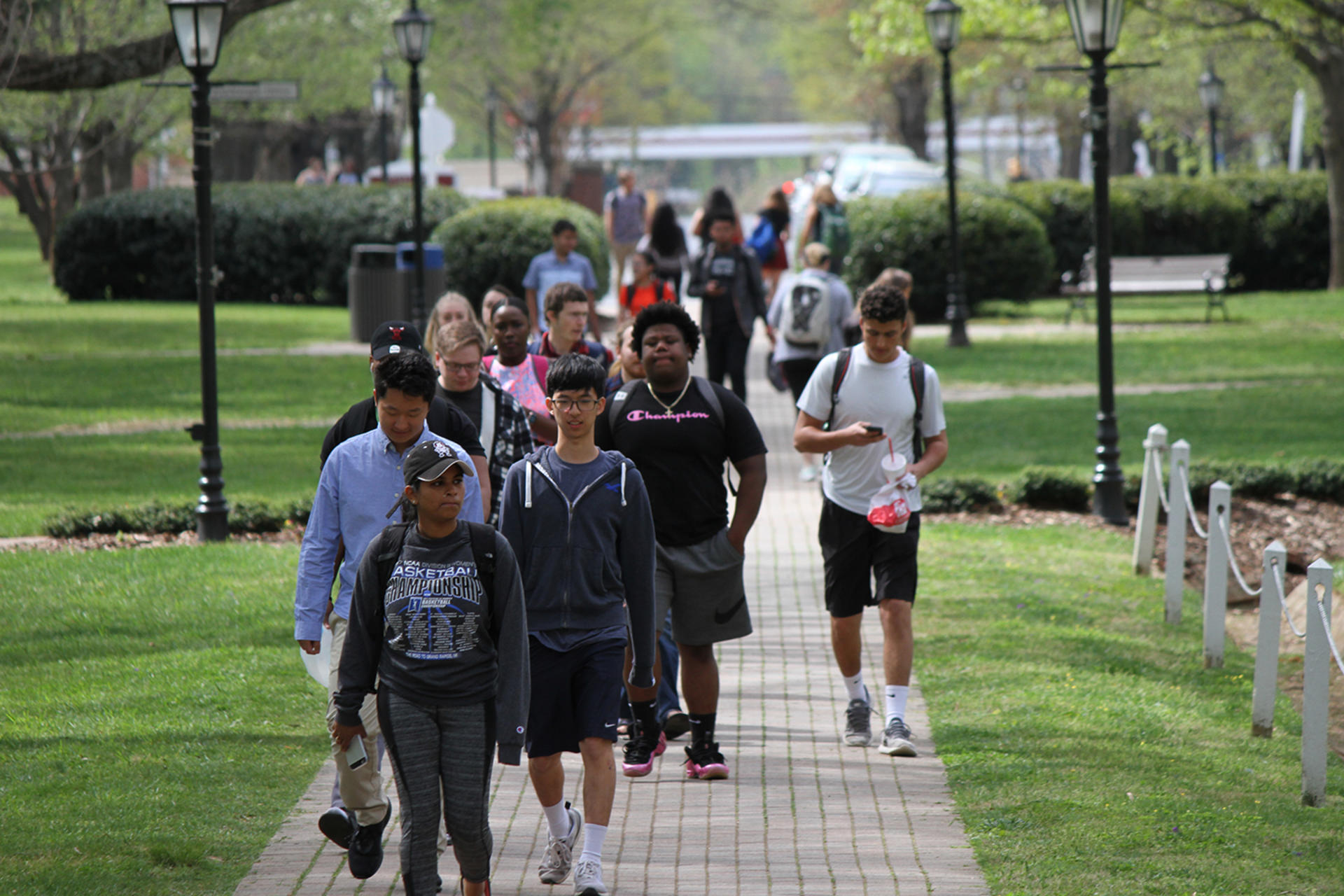 Columbine. Sandy Hook. Parkland. Year after year, the horrific school shootings keep coming and we do nothing to stop them. We mourn, we pray, we cry out in anger — but we change nothing. America's youth are tired of waiting in vain for us to protect them; they demand action. Guilford College not only supports them, we are moved by their inspiring activism.
Thousands of students across the country are rising up to say, "Enough!" They are joining their grief-stricken friends at Marjory Stoneman Douglas High School in Parkland, Fla., to mobilize the #NeverAgain movement. National School Walkout events to end gun violence are being planned for March 14 and April 20; some walkouts have already happened.
The #NeverAgain movement is intended to at long last compel Congress to enact far more restrictive gun legislation. Decade after decade of debates driven by partisan politics rather than the welfare of our precious children has gotten us nowhere. We are out of time. As students walk out, we need to step up — and get Congress moving.
Students who walk out risk disciplinary action that could mar their high-school transcripts and thus jeopardize their college admission eligibility. I can assure you that won't be the case at Guilford College. To the contrary, students peacefully participating in these walkouts will be seen positively in our admission process — as emphasized in our statement released Monday.
A first-year student from Florida who knew some of the victims and survivors of the Parkland tragedy asked me about allowing Guilford College students to participate in the walkouts. I, of course, wholeheartedly endorse our students' involvement in supporting #NeverAgain.
After all, standing up to speak out in the name of Guilford's Core Values is what our students have been doing for 180 years. In January, students involved in Guilford's Every Campus a Refuge program participated in a United Nations conference on global refugee resettlement issues — while student body president Hector Suarez delivered a moving speech at Capitol Hill urging Dreamers legislation. And this week, our students are building on Hector's advocacy by reaching out to their respective legislators during the Friends of Dreamers Call-In Day.
We are proud of how our Guilford students and alumni are creating positive change. And, thankfully, more help is on the way. I see great promise in today's high-school students as they rally together to take a stand. They represent the coming Guilford Edge generation — a remarkably bold and determined group of dreamers, doers and difference-makers. The light they bring is our best hope for creating a brighter world.
---