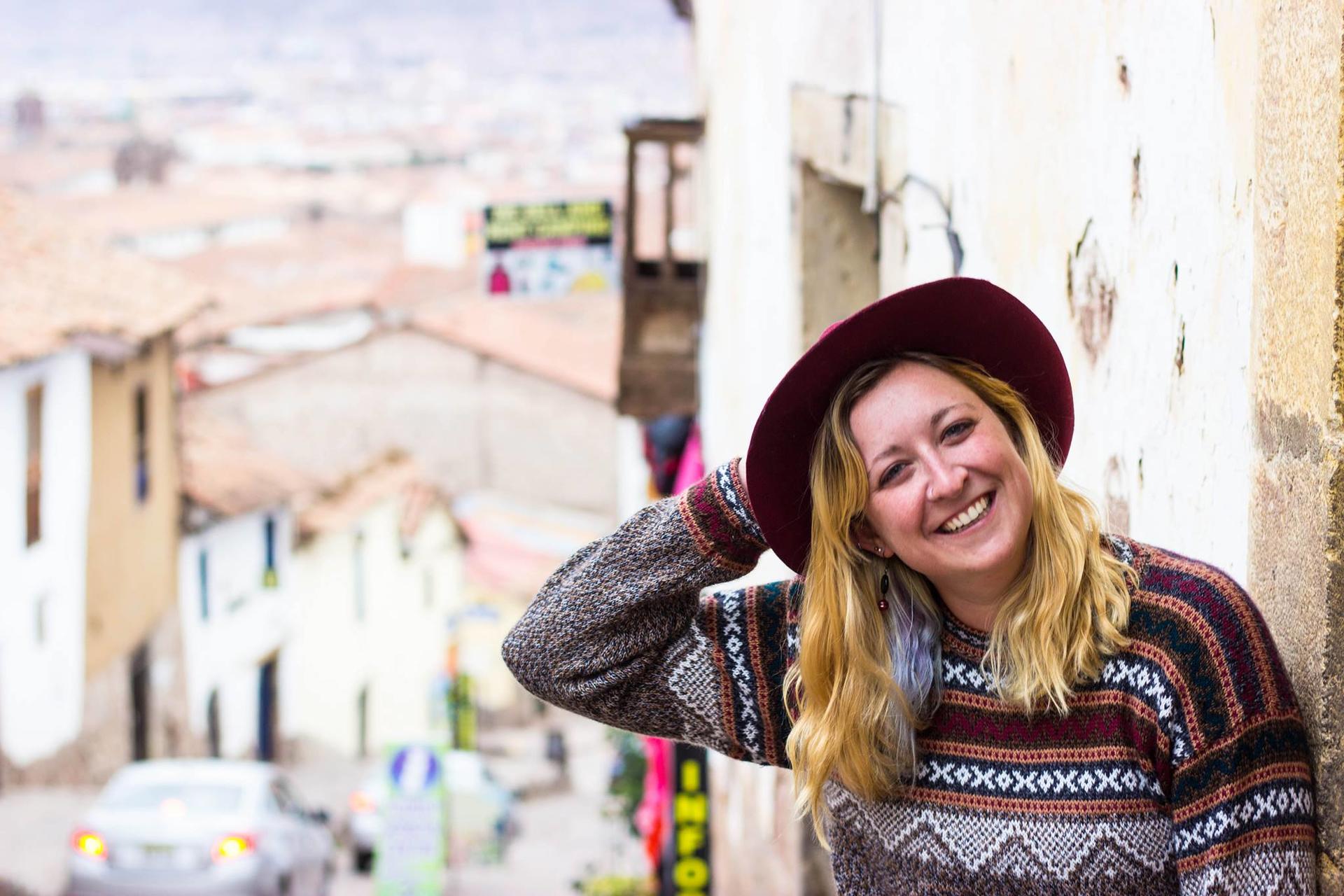 Rebecca Gibian '13 lives in Brooklyn while her stories take her all over the world as a journalist focusing on international women's and children's issues.
Rebecca is living in the city she always dreamed would be her home. 
"I love New York!" she says. "And Brooklyn is great. You still feel part of the city but without being in the heart of the hustle of Manhattan." 
Rebecca is a freelance journalist, which means she writes for and pitches stories to a number of major publications. Her work has been featured in The New York Times, The Washington Post, The Atlantic, ABC News, GroundTruth Project, The Daily Beast and the Associated Press, among others. She also has what she calls a day job as a news, lifestyle and culture writer for an online publication called Real Clear Life.
Guilford put me directly on this path — from The Guilfordian, to the Pulitzer Center, to USC and beyond — I'm here because of Guilford College.
Speaking Truth to Power
Before she was writing for nationally recognized newspapers, Rebecca was leading Guilford's student-run and award-winning newspaper, The Guilfordian. She majored in English and Psychology, and for as long as she can remember she wanted to be a journalist. Guilford's curriculum, combined with the opportunity to take on every role the campus newspaper had to offer, gave her all the preparation she needed.
"My year as Editor-in-Chief of The Guilfordian was the most professionally formative experience I had at Guilford," Rebecca explains. "Under the incredible mentorship of Jeff Jeske I learned how to be quick and decisive, to work on deadline, to lead a group of writers and to produce high-quality, ethical journalism that speaks truth to power."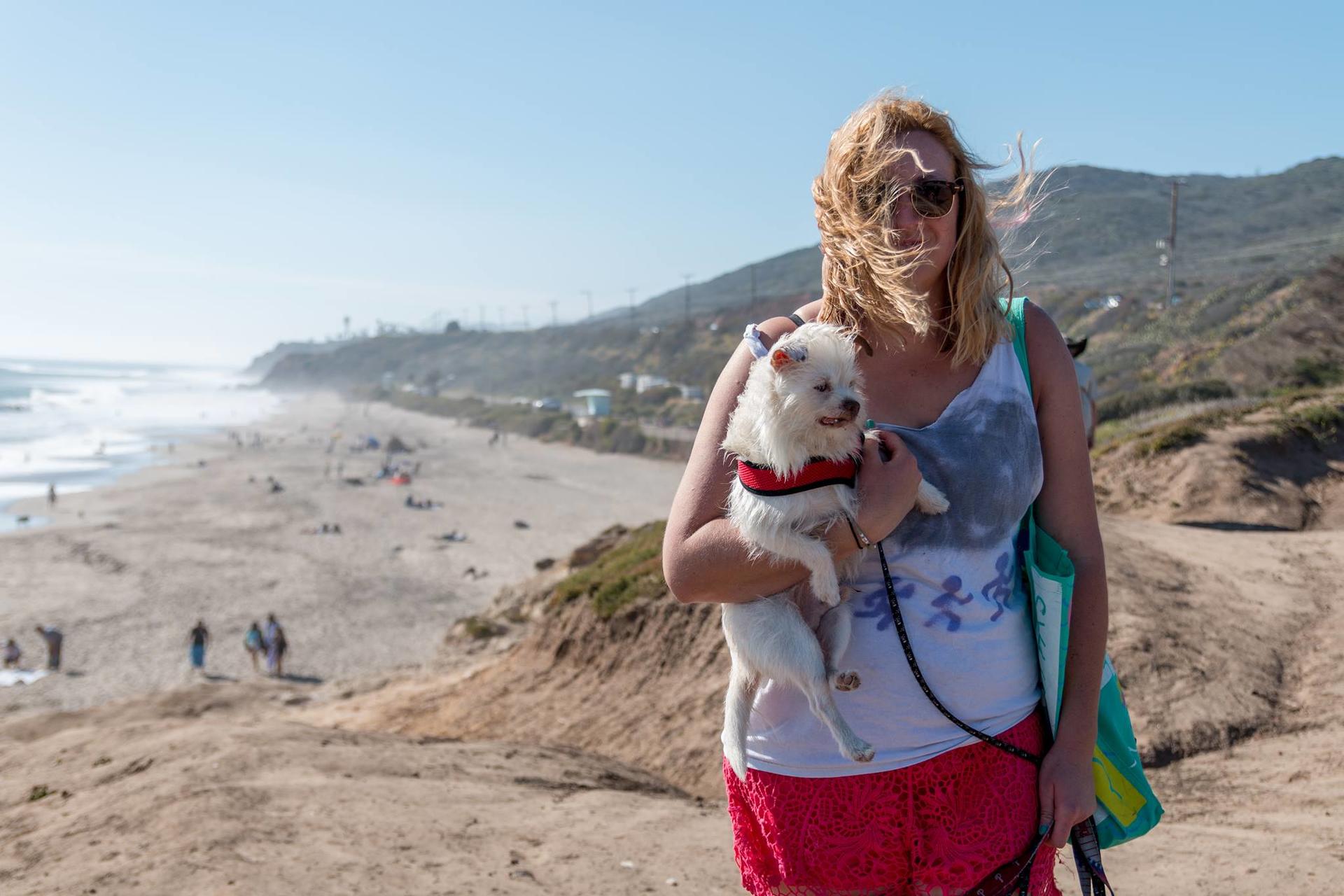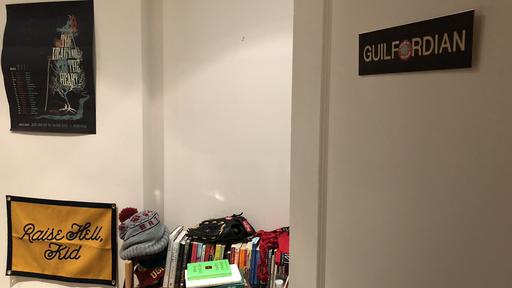 Rebecca keeps her fond memories of The Guilfordian near to her — literally. There are more than a few Guilford alumni who will recognize the old sign from the door to the newsroom that's now hanging in her Brooklyn apartment!
"It's a great reminder of how I got started. Even now I think about how lovely and peaceful campus is," she says. "More importantly, it's a reminder of one of my favorite Quaker principles — 'let your life speak.' Working as a journalist who uncovers stories that might not usually get attention, using my platform to let others speak for themselves, is how I'm letting my life and career speak to my values." 
Interested in a career in journalism? Schedule a campus visit to learn more about the award-winning student newspaper, The Guilfordian, and to meet with faculty who will prepare you for the ever-evolving career of a journalist. Learn more about Rebecca's work on her website.
---