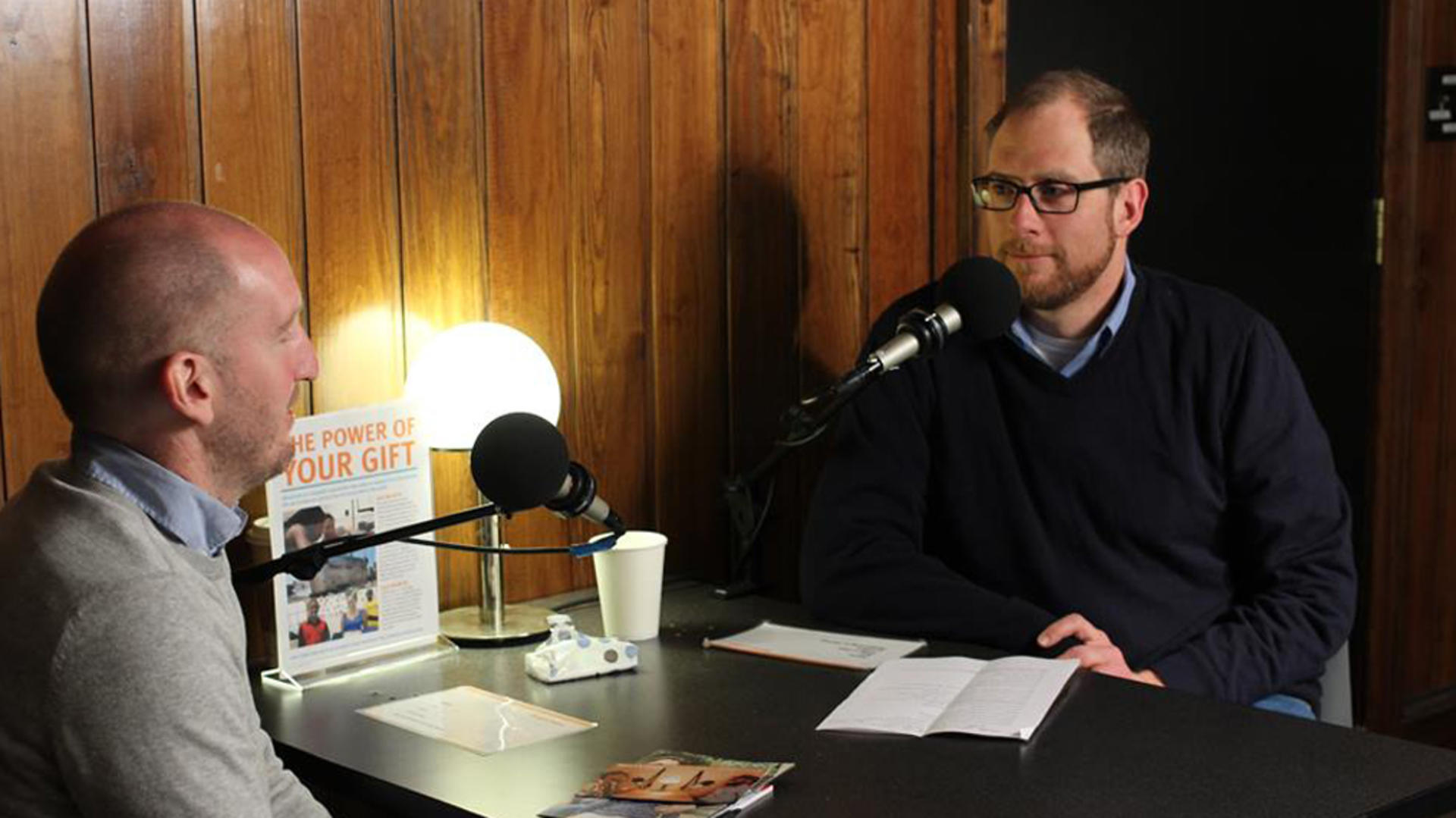 Greg Loughlin '93 fostered a sense of camaraderie and teamwork on the rugby pitch at Guilford. Now, he's found a similar fellowship in his work at Men Stopping Violence in Atlanta.
"There's an interesting parallel between rugby and the work I do now," he says. "Both take a group of men and encourage them to bond around a common goal." Greg is the Assistant Director at Men Stopping Violence (MSV), a nonprofit group aiming to "organize men to end male violence against women and girls through innovative trainings, programs and advocacy."
"At MSV I encountered men who required that I hold a mirror up to myself and be accountable for my actions."
In addition to rugby, Greg spent his time at Guilford as an English major and a Psychology minor. He wrote for The Guilfordian, Guilford's award-winning student newspaper, was part of the Guilford Drug Policy Task Force, and participated in multiple service trips during spring and winter breaks. He says all of this prepared him for a career in nonprofits. 
"After Guilford, I served for two years as an AmeriCorpsVista volunteer in Hendersonville, N.C., at a literacy center. I then earned a Master of Science in Social Work from the University of Tennessee Knoxville." 
Greg focused on nonprofits in graduate school, moving to Atlanta once he finished. He served as the the first executive director of the Atlanta Community ToolBank along with other leadership positions at area nonprofits. 
It was Greg's core values — values he shares with Guilford College — that led him to his involvement with Men Stopping Violence. 
"I had a strong commitment to social justice and was a social worker by training, but I finally found my calling when I went through Men Stopping Violence's year-long internship in 2001. It wasn't about helping other people — people out there — it was about us. It was about me. At MSV I encountered men who required that I hold a mirror up to myself and be accountable for my actions."
Greg Loughlin works with volunteers for Men Stopping Violence to speak with a Georgia State Representative about flexible sick leave legislation.
Men Stopping Violence
Greg first got involved when he became a volunteer and facilitator for classes offered by Men Stopping Violence. "I worked at the Georgia Commission on Family Violence for 12 years in various positions. In that role, I worked on batterer intervention programs, co-coordinated Georgia's Domestic Violence Fatality Review Project, lobbied at the state Capitol, and eventually served as Executive Director. All that prepared me to go back and join the staff at MSV three years ago. It taught me that male violence is a social problem, and it will require social change and a social movement to end it."
If you, too, are interested in this work, you can get involved, Greg adds. 
"Men Stopping Violence has a transformative internship program. It would be a great opportunity for Guilford students and alumni to get involved," he explains. "I would love to see Guilford students involved for either a summer internship or the full year internship." 
Anyone interested in getting involved with the organization should contact Greg directly at Greg@menstoppingviolence.org. 
Are you interested in a well-rounded college experience that will prepare you to make a positive difference? Schedule a visit to Guilford and meet with faculty and students to learn more about how Guilford can turn your values into a career.
---