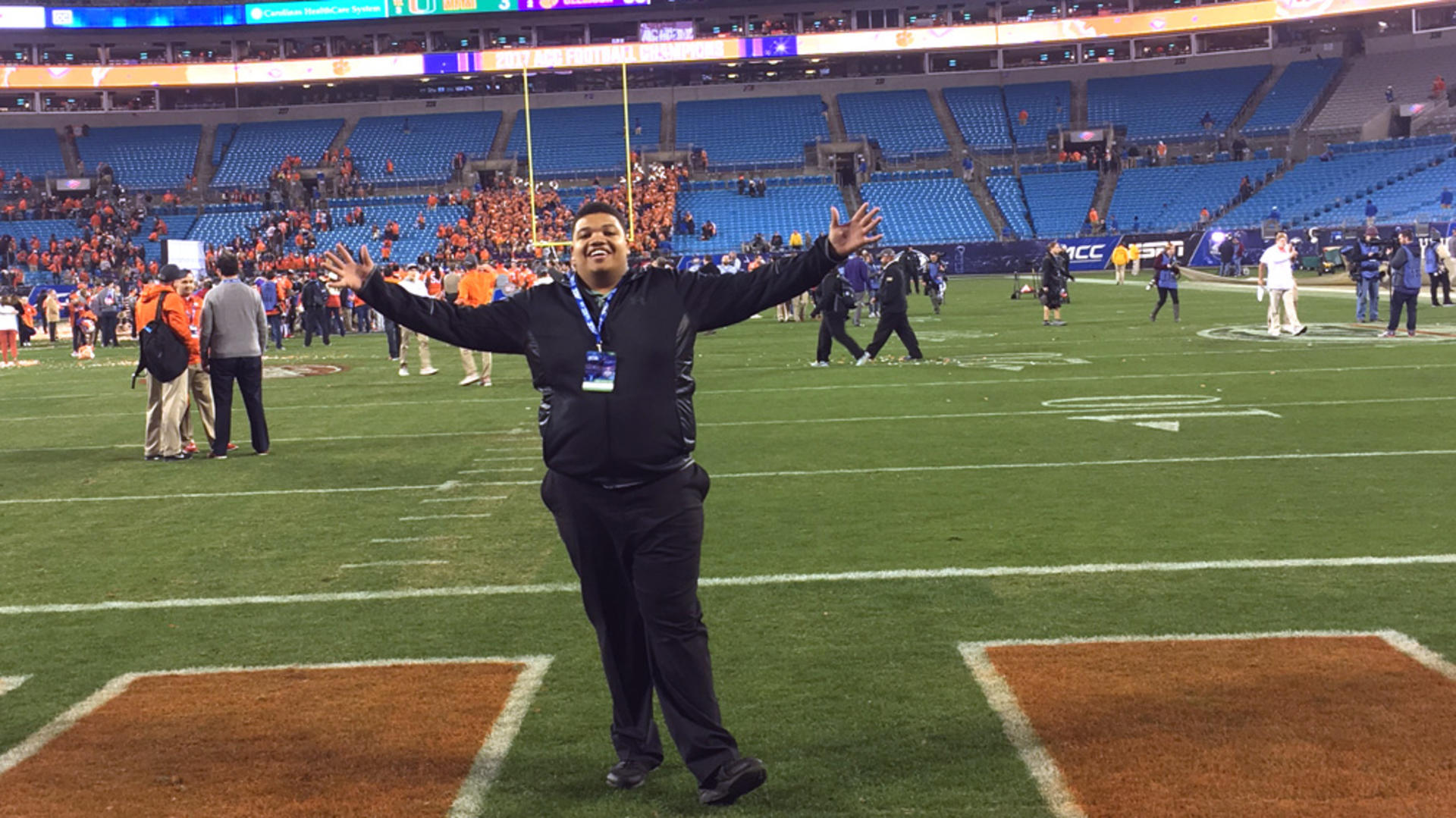 My name is Julian Humes and I will be graduating this May with a degree in Business Administration with a minor in Biology. This fall I had the honor of working with one of the prestigious athletic conferences in the United States, the Atlantic Coast Conference (ACC).
I became aware of this opportunity after meeting with Guilford's Guided Discovery team. They were extremely helpful throughout the entire process. 
My title with the conference was Football Game Day Operations Center Intern (GDOC). In this position, my main duties dealt with the official replay booth on college football game days. I worked in the game day operations center along with officials and other interns working directly on replay monitoring. Each week I was assigned a game that was being officiated by ACC referees and was required to break down the live game film. I also had the opportunity to attend the ACC Championship weekend in Charlotte where I assisted in multiple events throughout the weekend including the big game and had full access to the stadium. 
Through this internship, I was exposed to a potential career in sports. As a former student-athlete I have a strong interest in the business and marketing aspects of athletics. This position was not directly related to the business side of the ACC, but I was still able to speak with individuals who could give me that insight. Having the first-hand experience of what is expected of you as an employee of an organization or company is vital. 
Although I applied many skills from my coursework into my internship, I also gained a lot of skills from being in the office environment. I learned valuable skills from this opportunity on both a personal and professional level. Working with the ACC has truly been an outstanding opportunity for me to advance as both a student and professional. 
Want to read about more exciting internships that Guided Discovery has helped our students land? 
Be a Blogger — Guilford students, contact the Office of Marketing to share your internship experience.  
Catch up — read all posts from Experience Matters.
---