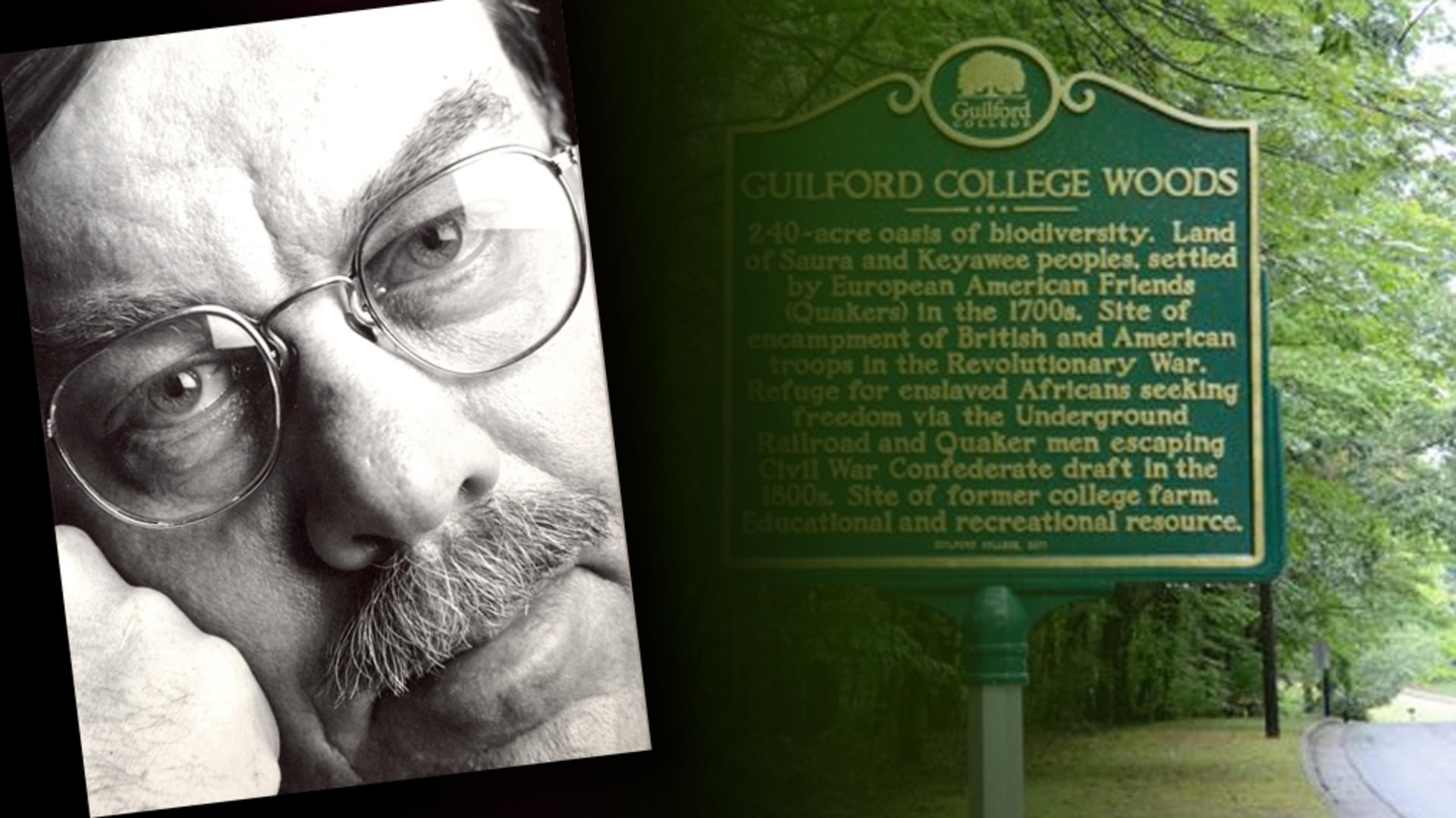 Alex Stoesen, a longtime faculty member, passed away Nov. 30, 2017, at Friends Homes in Greensboro. 
Alex taught American History at Guilford College for 33 years, beginning in 1966. He received the College's teaching award in 1995 and, during retirement, was named an Exemplary Educator by the Guilford College Alumni Association. 
Alex earned his bachelor's degree at the Citadel, where he won gold stars and graduated with honors in history and was awarded the Francis Marion Cup for excellence in history. He was on the college wrestling team, was a master of the glockenspiel in the regimental band, and a founder of The Citadel History Club. He was a member of the Piedmont Triad Citadel Club and life member of the Citadel Alumni Association. A qualified army parachutist, and an ordnance ammunition specialist, he was division ammunition officer of the 101st Airborne Division at Fort Campbell Kentucky in 1956-7. He went on to earn a master's from the University of Rochester and his doctorate from the University of North Carolina at Chapel Hill. 
Alex was passionate about his research on Greensboro as a historically impactful city, particularly with regards to Basic Training Center No. 10 and the Overseas Replacement Depot, located in Greensboro's city limits and part of the WWII Army Air Force training and processing efforts. The Greensboro History Museum holds a special Alexander Stosen Collection, comprised of many of his published and unpublished works. In 1998, he was elected president of the Historical Society of North Carolina, having previously served as its secretary and vice president.
Alex was primarily responsible for securing the marker on Friendly Avenue in front of the College recognizing Guilford's role in the Underground Railroad and for promoting links between the celebration of the Woolworth's sit-in in 1960 with the Quaker legacy of promoting freedom for the enslaved more than 100 years before the modern Civil Rights Movement. 
"He was among the senior faculty members who served as mentors for me and others in my generation of new faculty and gave me the personal attention in my efforts to develop as a teacher and historian," says Adrienne Israel, former professor of History and vice president of Academic Affairs at Guilford College. "He invited colleagues to have lunch in his office and engaged us in lively conversations about the College and its future, always being positive and supportive and always focusing on what seemed best for our students." 
Adrienne adds that Alex travelled to Africa many times to volunteer with Habitat for Humanity, inspiring her to provide philanthropic support for the organization. She is left with countless fond memories of a man that left an indelible mark on Guilford College and the world around him.
 "He was a brave man, riding the rapids on the Zambezi and riding his bicycle up and down Friendly Avenue as an environmentally friendly commuter. I have lost someone whom I admired and respected -- an anchor for the College and a champion of history."
Read President Jane's thoughts and praise for Alex in Jane's Friendly View. For more on Alex's exemplary life, read his full obituary.
A memorial service for Alex will be held Saturday, Jan. 13 at 1:00 p.m. at the Unitarian Universalist Church of Greensboro, 5603 Hilltop Road, Jamestown, N.C.
---