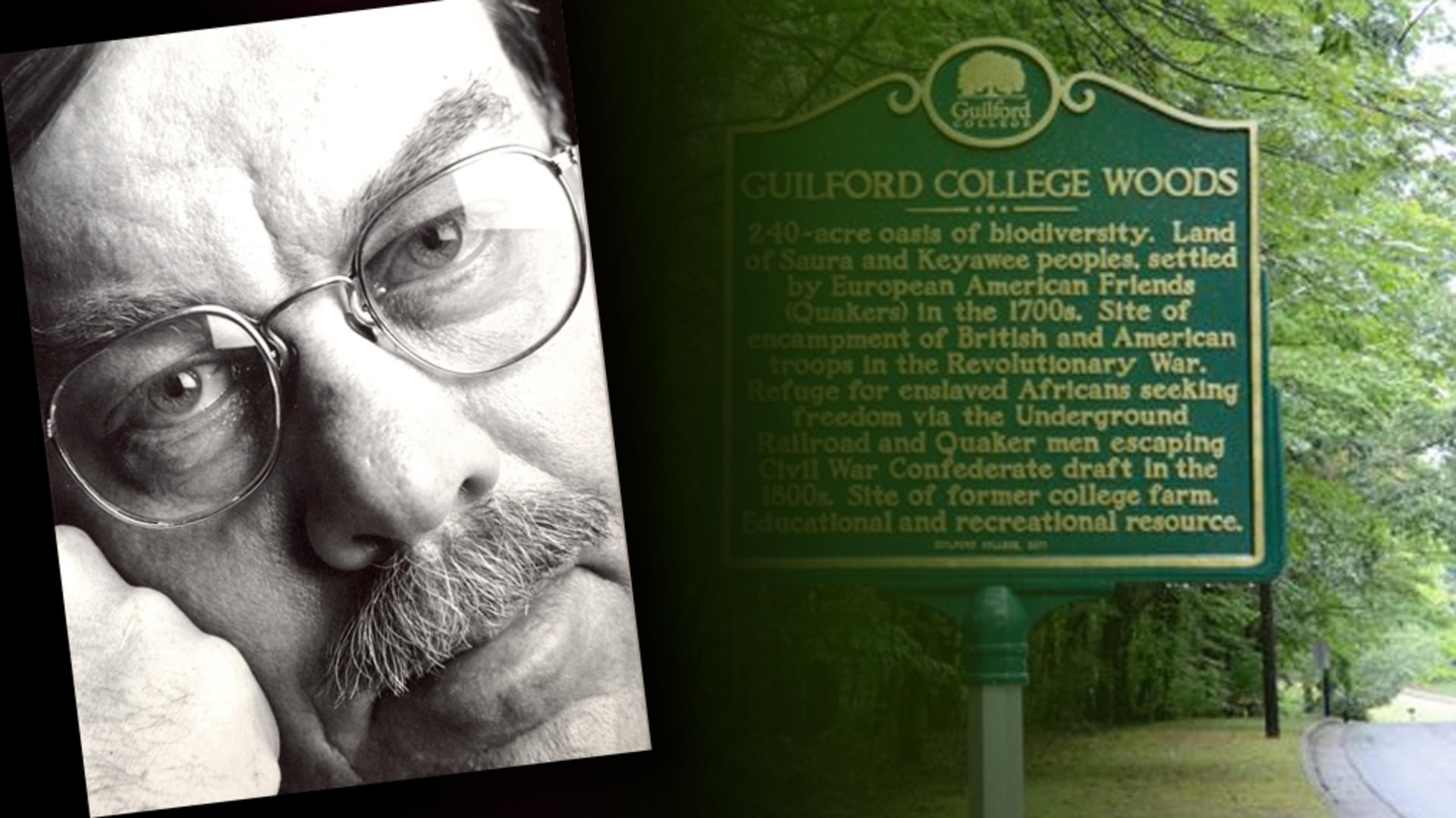 The Guilford College community has lost another great one. History Professor Emeritus Alex Stoesen died Nov. 30 at age 85.
Alex joined our faculty in 1966 and taught American History for 33 years, earning numerous honors and accolades along the way. Most importantly, he made a profound impact mentoring students, especially those in pre-law. He helped more than 300 Guilfordians earn placement in prestigious law schools throughout North Carolina and around the country.
His brilliance as an accomplished historian and author was invaluable to our community, especially the engrossing account of our history in his book, Guilford College: On the Strength of 150 Years. His wonderful writing will stand as an eternal gift to us. For all that he did here, he was certainly a more-than-worthy recipient of the College's teaching award in 1995 and our Exemplary Educator Award in retirement.
Yet, his many contributions to Guilford College and academia at-large only begin to tell his story. Alex embodied Guilford's Core Values with an extraordinary commitment to serving community — at home and around the world.
In his retirement, he was involved in two volunteer projects at the Friends School of Ramallah. I was also amazed to discover he participated in 28 Habitat for Humanity International Mission projects on six continents. Closer to home, he served on the N.C. Highway Historical Marker Committee for 15 years, where he played a key role in obtaining a Sit-Ins marker on Greensboro's Elm Street. And the list goes on — you can read more in his full obituary.
It seems the Citadel Honors graduate and U.S. Army parachutist always landed in places where he was determined to make a big difference. And he never quit. Alex gave us much more than profound history lessons — he showed us how to make a better future.
Read more about Alex on guilford.edu or in his obituary at the Greensboro News and Record.
A memorial service for Alex will be held Saturday, Jan. 13 at 1:00 p.m. at the Unitarian Universalist Church of Greensboro, 5603 Hilltop Road, Jamestown, N.C.
---