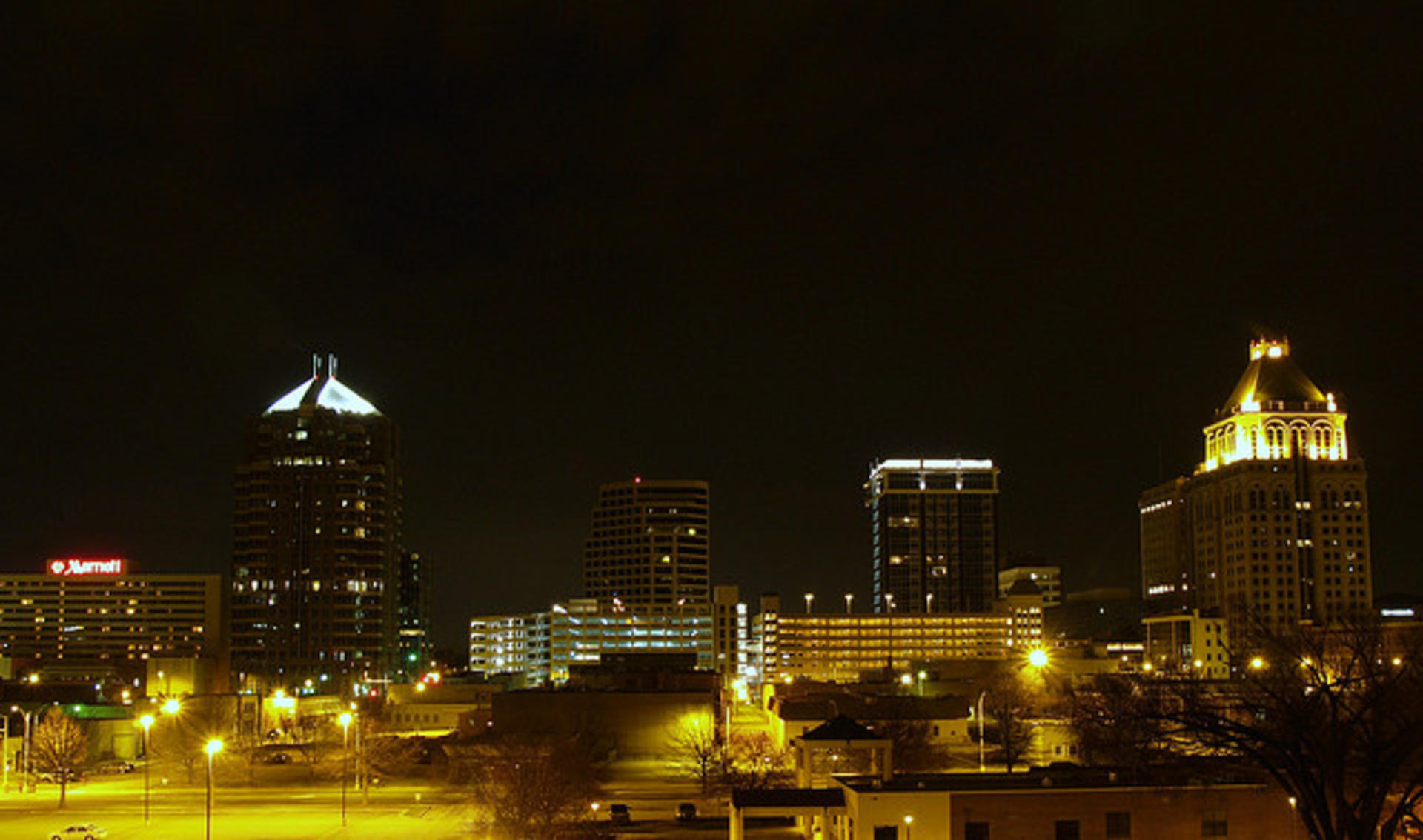 Greensboro is a large city with a multitude of shops and restaurants, making it easy to miss some of the best spots in town. Don't worry — we've got you covered! Here are four of Greensboro's hidden gems that you need to check out.
1. Tate Street Coffee House: This eclectic coffee shop will bring you comfort whether you're doing homework or catching up with a good friend. There's a special kind of energy on Thursday nights when live jazz fills the air and college kids and locals pack the place to absorb the fun. 
2. Geeksboro: Calling all gamers and geeks! This hidden gem is the place to bring your friends for your favorite sci-fi movies and TV shows. The Walking Dead premiere was aired last season for all to watch. They also offer a wide variety of events and a community feel.
Dane, employee at Tate St. Coffee Coffee House in Greensboro
3. Greensboro's Public Gardens: If you need a break from your studies to be with nature, this is the place for you! Greensboro has four public gardens for you to check out: the Tanger Family Bicentennial Garden, the Bog Garden at Benjamin Park, the Greensboro Arboretum and the Gateway Gardens. Each is a beautiful area filled with shrubs, bushes, flowers and trees. Plus, they host festivals and events throughout the year that anyone can attend, as well as everyday visits. 
4. Elsewhere: Elsewhere is a living museum with a three-story, wall-to-wall collection of artworks and objects made from "cultural surplus." Situated in a former thrift store, Elsewhere allows your creative side to flourish! And at just $5 to get in, this is a perfect option for the "balling on a budget" college student.
Your visit to Guilford — and all the fun of downtown Greensboro — is just a click away! We'd love to help you explore campus and the city Guilford calls home. Register for your visit today.
 
---