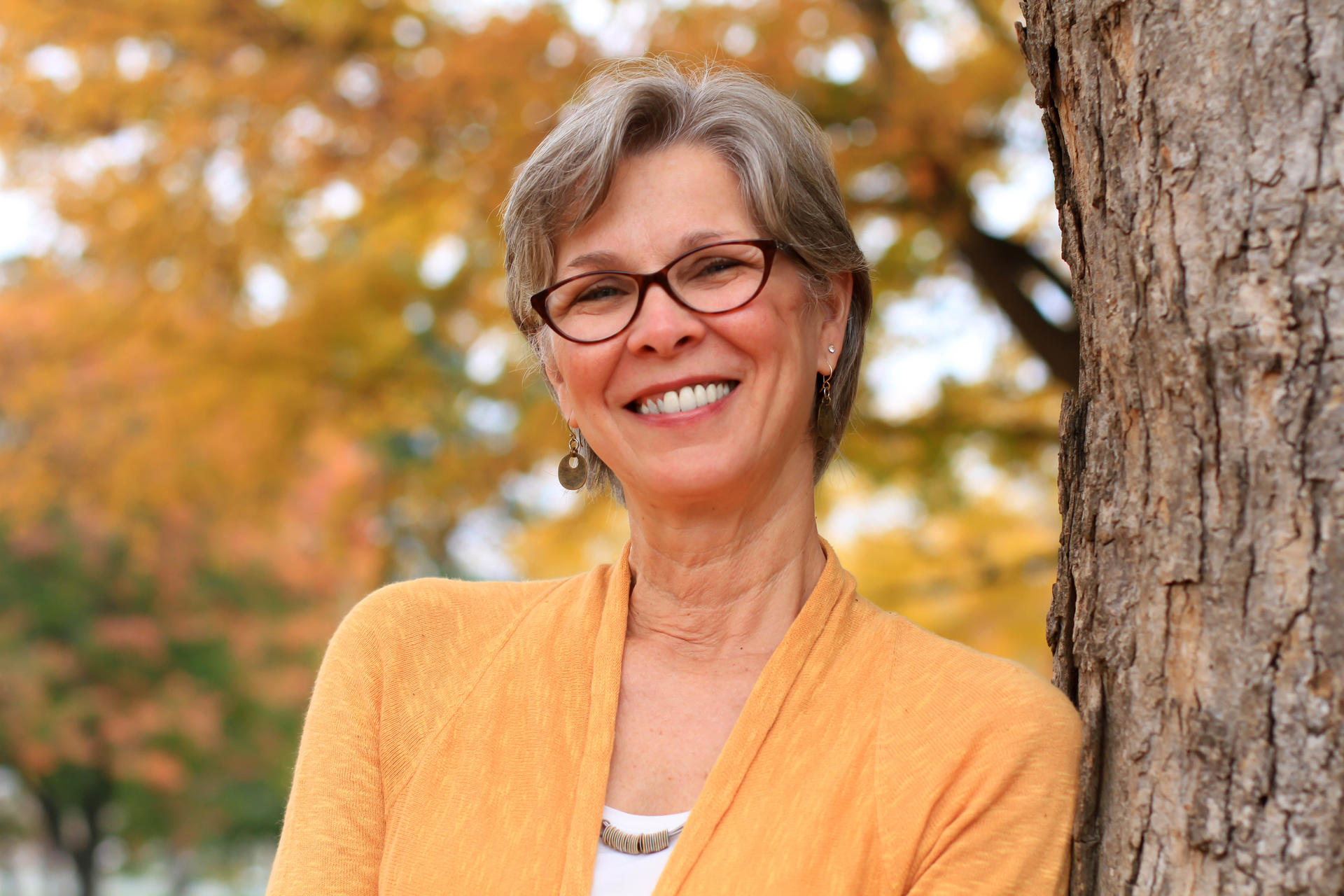 Community and Justice Studies Professor Sherry Giles is not only connecting Guilford students with each other, her innovative classes are bridging gaps between students at colleges across the Triad and the communities they live in. 
 
Sherry Giles is busy — in a satisfying and rewarding way. As Chair of the Justice and Policy Studies Department, as well as Interim Chair of the Peace and Conflict Studies Department, she manages three undergraduate majors, five minors and a master's program, and she teaches some of the most involved courses in the curriculum —  Community and Justice Studies (CMJS).
The CMJS major is an interdisciplinary major that combines on-campus coursework with community-based learning while bringing together Sociology, Psychology, Political Science and History to "examine how communities address the issues they face." For example, students look closely at homelessness, police accountability, public education, food insecurity, and the rights of immigrant and refugees — issues any given community might have to navigate. In her Restorative Justice course, students examine restorative justice as an alternative to retributive justice, which is the basis of our nation's judicial system. 
"Reclaiming Democracy is one of my favorite courses that I teach," Sherry explains. "It brings together faculty and students from six local campuses and the broader community, and we examine democracy and try to model it with each other. Students meet in small, mixed-campus groups and discuss current topics relating to democracy." They also complete community-based projects, which they present at a public conference at the end of the semester. The course is offered every two years, with the next course offered fall 2018 — an election year.  
Beyond the Classroom
Students put the theoretical into practice even in Sherry's introductory-level courses, a common experience for first-year students at Guilford. 
In Community Problem-Solving, they choose from several options for community-based learning, including after-school tutoring with children at the Newcomers School for newly arrived immigrants and refugees; oral history interviews with youth for the American Friends Service Committee; work on public health and affordable housing with the Cottage Grove Neighborhood Association; and sharing food, clothing and fellowship with people experiencing homelessness at Church Under the Bridge. 
Students in Research Methods and the Capstone Seminar partner with community organizations to conduct Participatory Action Research projects on important local issues. The networking and skills-building that are part of these courses have led to positions for students right after graduation.
"Our students are learning by doing. They study theories of community and justice in the classroom, but because there is a community-service component to our coursework, they are getting out in the community and talking with people, testing out these theories and seeing if they hold up in the real world," she says.
 
You don't just slip through the cracks here.
Focusing On Students
Getting a job at Guilford was like finding the perfect fit, Sherry says. Her background combines psychology with theology to equip her to approach "community" from an interdisciplinary perspective — just as Guilford does. 
"Guilford is unique in that it's one of only a handful of schools with a major in Community and Justice Studies," she says. "There are only a few programs that bring together theory and experiential learning in this field, and the way we do it is special because of how we center the issues that communities are facing in our approach." 
Sherry, who earned a doctorate from Columbia University and an M.Div. from Union Theological Seminary, also in New York, taught graduate students until she came to Guilford 10 years ago, and she's grateful for the opportunity to now work at a College that places so much value on its undergraduate students. 
"I've never worked at an institution that values the well-being and education of its students as much as Guilford does," she says. "It's the kind of place where if a student misses a class or two, professors are reaching out to make sure they are okay. You don't just slip through the cracks here."
Interested in an education that makes an impact in the community? Schedule a visit to meet Community and Justice Studies faculty and students. 
 
---