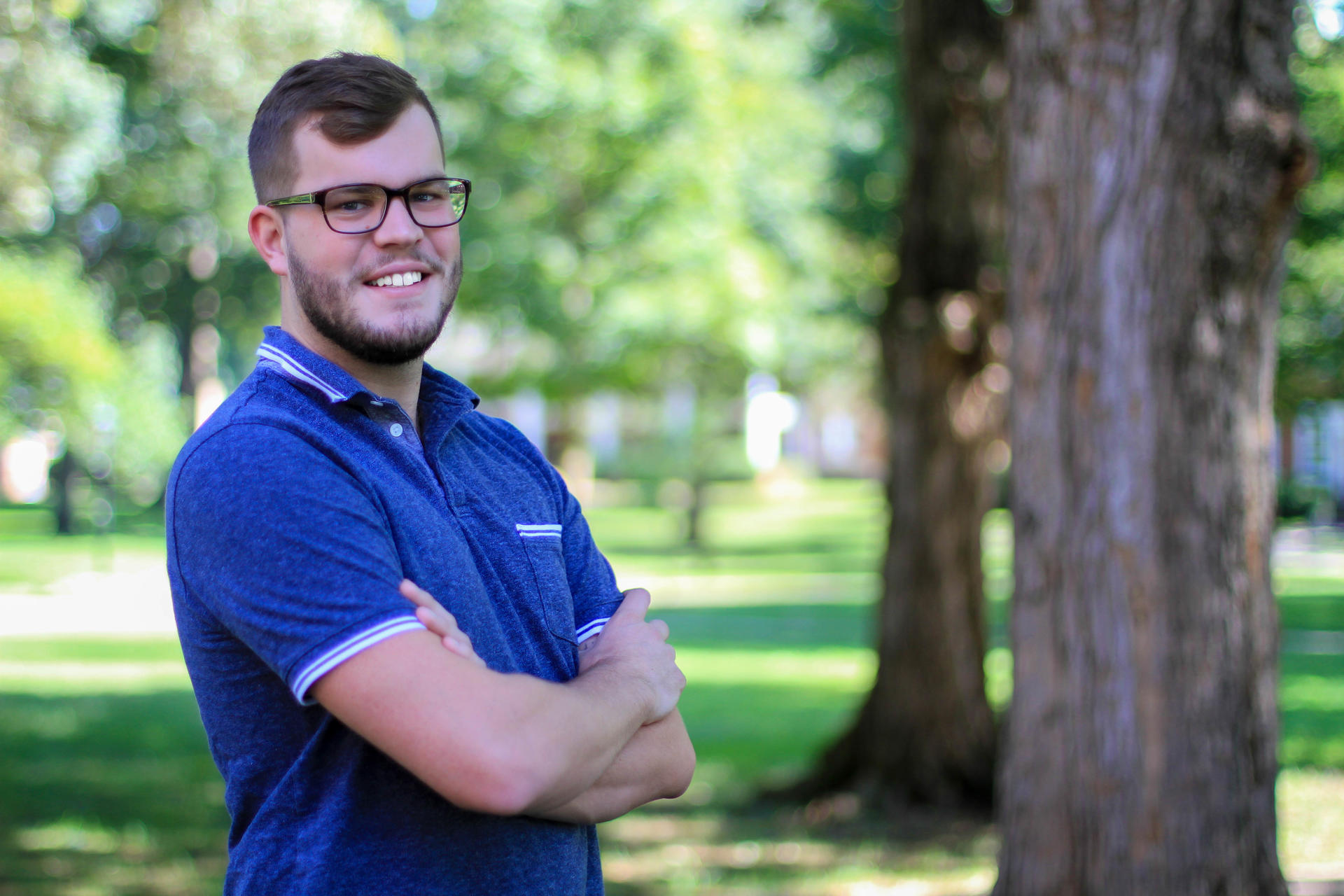 William (Bill) McGowan '17 spent his summer learning that, contrary to popular belief, lawyers and law firms don't always mean discord. 
A Peace and Conflicts Studies major with a minor in Environmental Studies, Bill interned with Osborn Conflict Resolution, a law firm in his hometown of Charlotte, N.C., that practices collaborative law, a model in which attorneys and clients work together to achieve mutually agreeable outcomes.
 
"My internship was incredible! My responsibilities ranged from communicating with potential clients to attending court as part of the defense team," he says.
Bill names Guilford's Career Development Center as instrumental in helping him land the job. "Amber Slade was incredibly helpful throughout the process, and she even helped me put some finishing touches on my resume," he says.
Being a Peace and Conflicts studies student, Bill had plenty to bring to the table.
 
"I've already learned a ton about conflict resolution and mediation as a Peace and Conflict Studies major. My knowledge of it actually surpassed that of Chris's in some categories, and that surprised me!" he says. "It was fun to pick each other's brains. I was a lot fresher on empirical research methods, something my coursework taught me."
Bill works in Guilford's Conflict Resolution Resource Center (CRRC), so the internship was a natural next step. He's learned a lot — from organizational skills to the ins and outs of client relationship management. And while sometimes an internship shows us what we want to pursue, other times we learn something different.
 
"I came to the realization that I do not want to go into law. It was such a great opportunity, I'm grateful and I learned so much about conflict resolution and mediation, but I don't envision myself in the courthouse someday, and besides, learning all those statutes wasn't my favorite!" 
While he hasn't nailed down his next step after graduating in December, he has plans to explore his options. 
"I would love to join the Peace Corps one day or work for AmeriCorps. All I really want to do in life is help people. That's all I've ever wanted to do. I have also considered joining the Coast Guard to work in its environmental sector. There are many opportunities Guilford has prepared me for — I will likely head over to the Career Development Center soon to try to narrow down my options!"
Are you interested in a career in law or exploring conflict mediation? Guilford has programs to prepare you for law school — like a partnership with Elon Law — as well as advisers who will help you understand the benefits of Peace and Conflicts Studies in any profession. Schedule a visit to meet with faculty and staff and get to know Guilford.
 
---