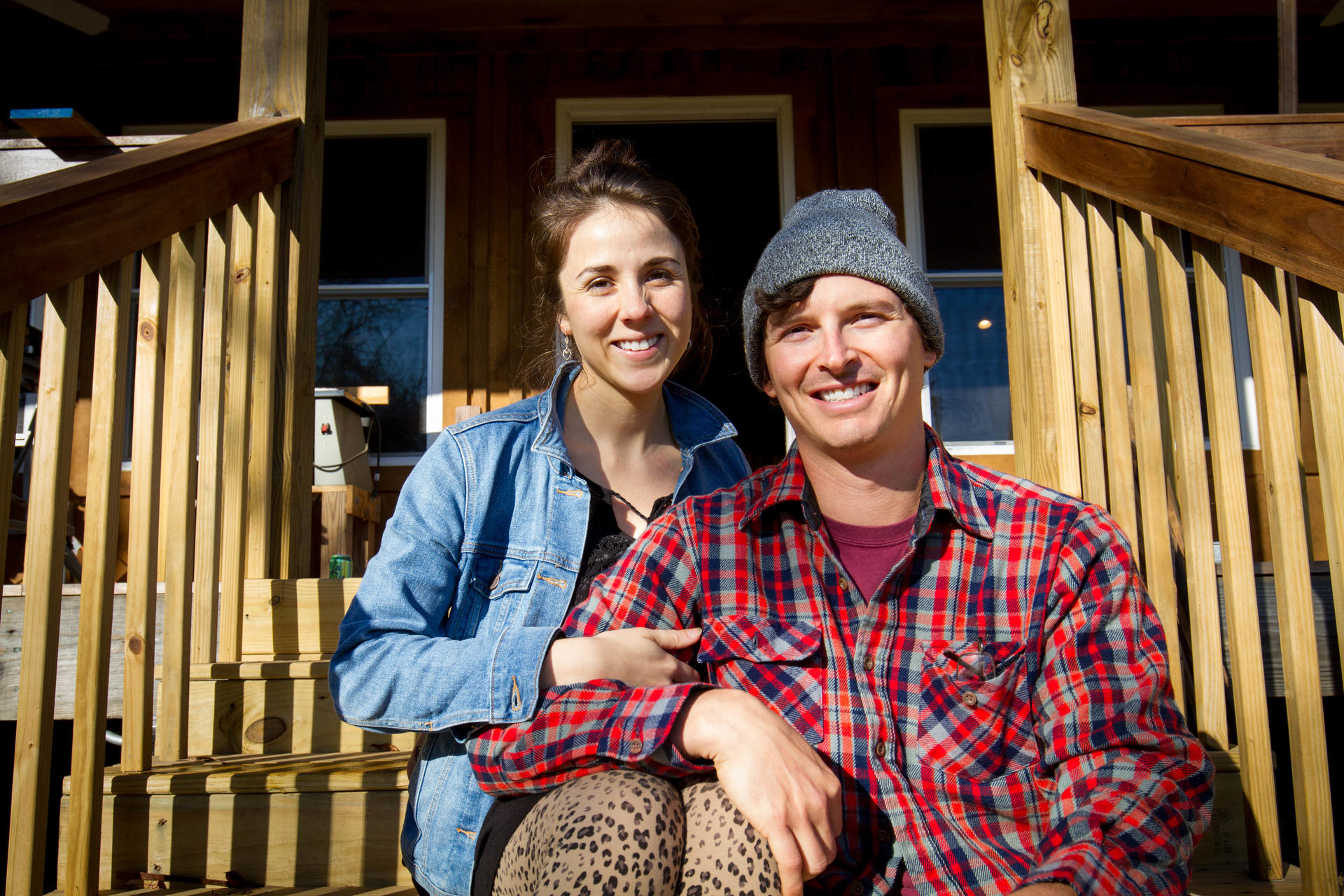 You'd think you'd just walked into an episode of an HGTV show.
A newly constructed farmhouse, complete with exposed beams, an open concept and a kitchen island, now overlooks the College Farm. But it's been more than a 30-minute investment.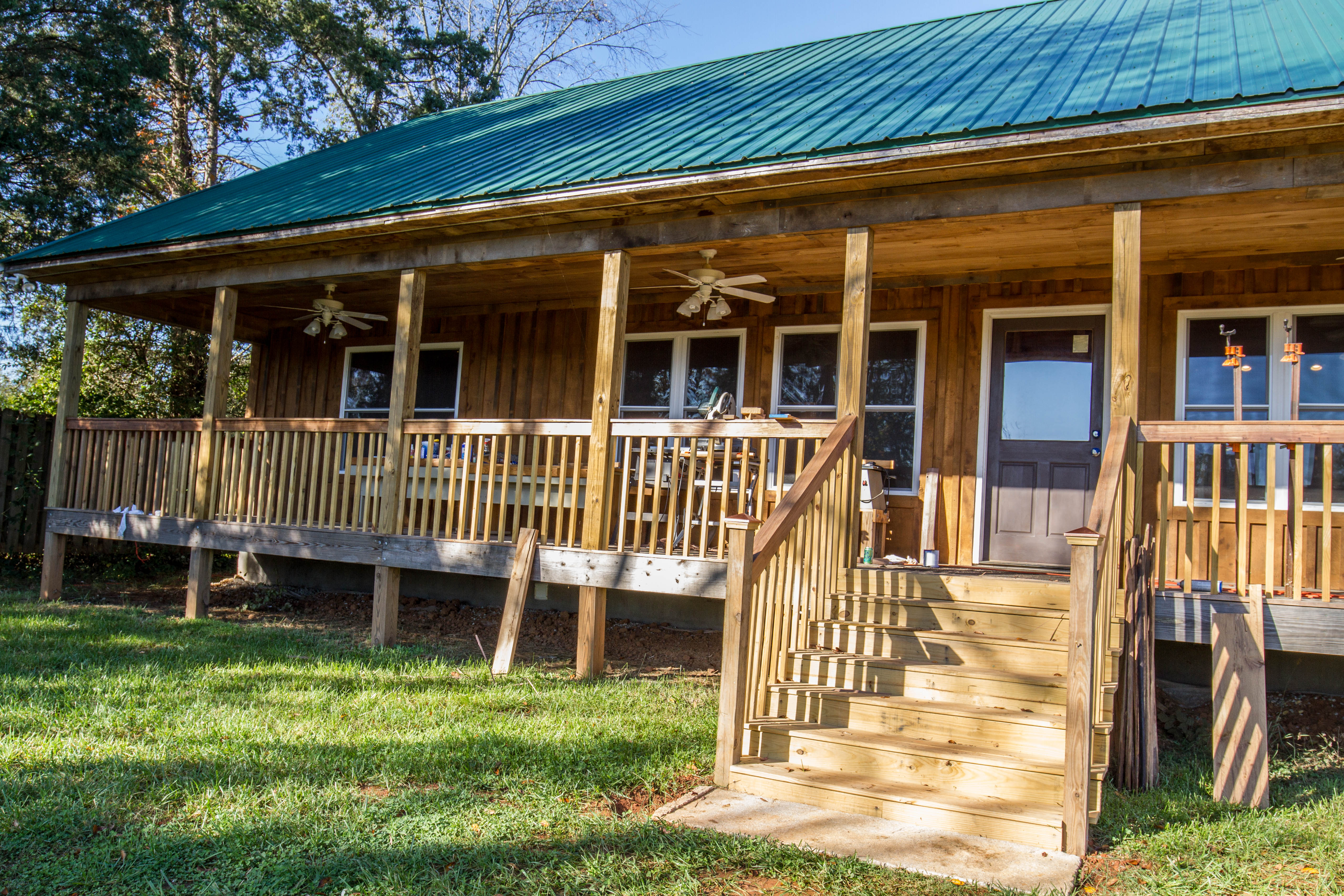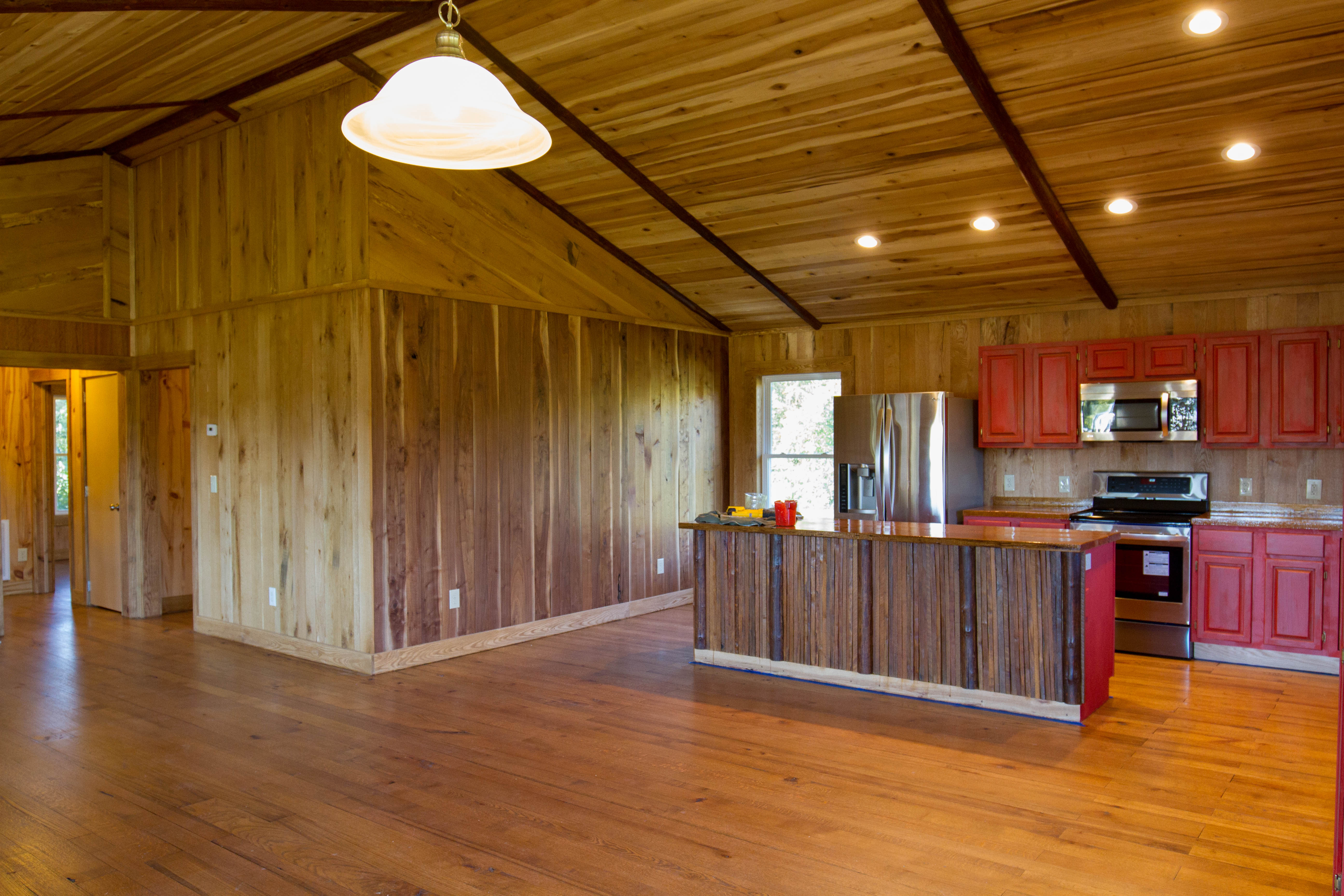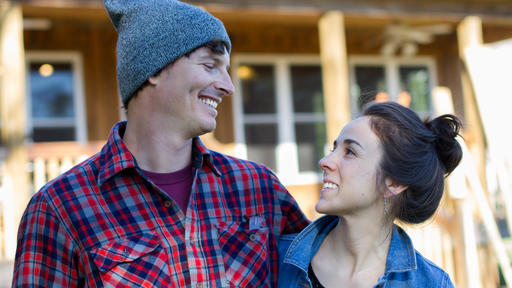 "The house took over three years to construct, with most of the work being done by those from the Guilford community. Students played a major role in the construction process," explains David Petree, Director of Environmental Sustainability and one of the people heavily involved in building the new home. "Nearly all of the wood finishing — walls, floors, ceiling and exterior — was done using lumber saw-milled from fallen trees on Guildford's campus. The trees used include red and white oak, maple, walnut, poplar, cedar, white pine and white ash." 
Nick and Audrey Mangili, Farm Manager and Bonner Center Coordinator, respectively, will soon move in. 
"What excites me most about moving into the farmhouse is being so close to the farm," Audrey says, "although we will miss the privacy and secluded feel of our brick ranch in the Guilford Woods. I'm also excited about being able to landscape around the house and have a little permaculture garden — we have so little sunlight in the woods and the deer are everywhere!"
"We have always believed that the farm manager should live on the farm," David says. "We expect living on site will offer numerous advantages."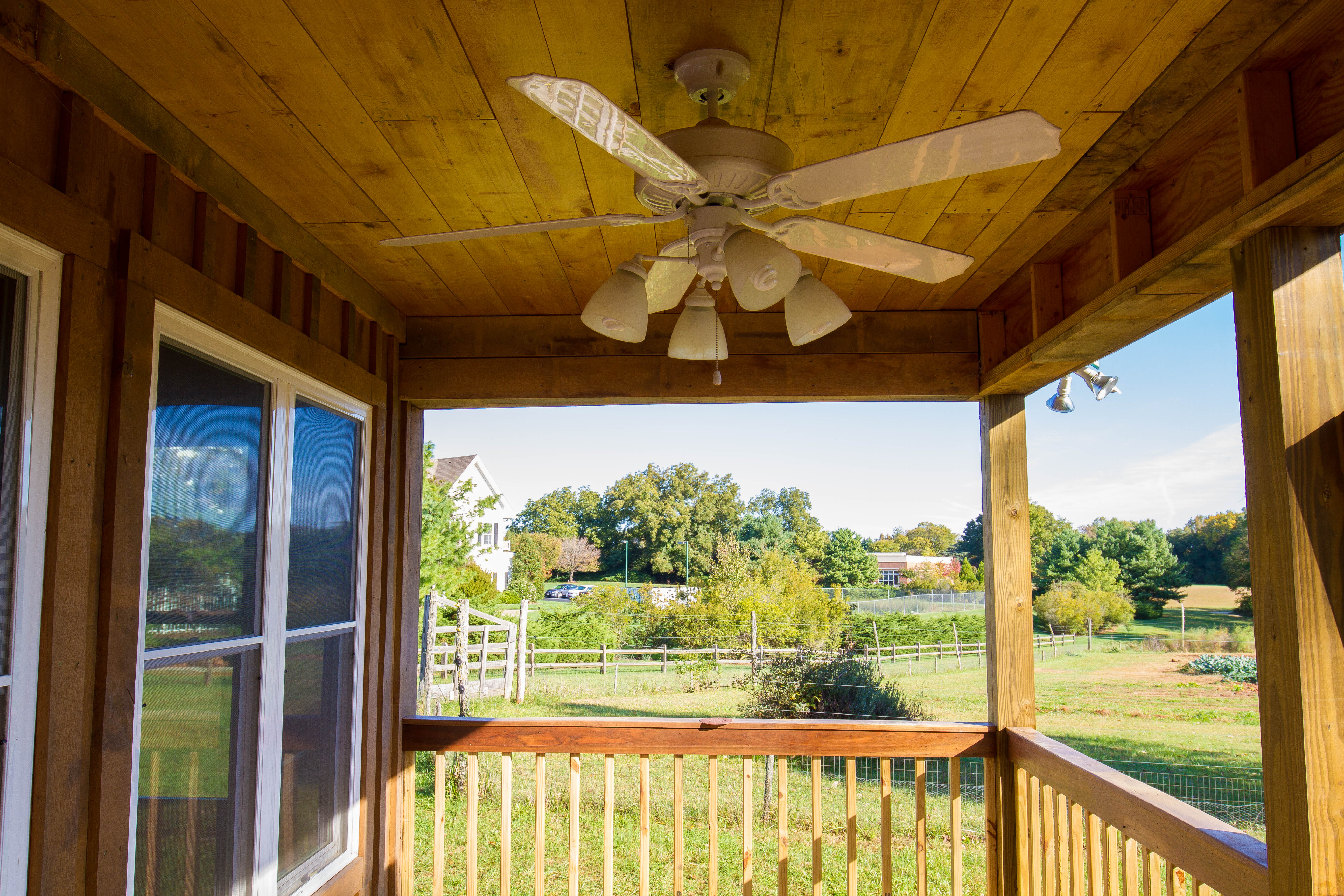 Committed to Sustainability
Using lumber from the Guilford Woods is not where the commitment to sustainability begins or ends. The farm itself is a testament to Guilford's sustainable practices. 
Recently, on the farm, it's been about protecting the vegetables from the year's first frosts. Nick, with help from student interns, covers the broccoli and harvests peppers, while leaving some of the winter mixed greens to weather the cold. The food simultaneously serves students in Guilford's cafeteria and patrons in communities with limited access to grocery stores and fresh produce. On another part of the farm, chickens pick and scratch a patch of field, tilling it without the use of the tractor. 
"I really enjoy showing students and the community that sustainable farming practices can be profitable," Nick says. "And my passion is food justice," Audrey says. "It's been such a pleasure to work with a diverse and motivated group of students and to be able to mentor and walk alongside them." 
As Bonner Coordinator, Audrey is a huge part of why Guilford's students have so many opportunities to work and volunteer in service of addressing food insecurity, among other community issues. 
"We have a great network of community partners that have allowed us to grow our service-learning sites and connect more deeply to our Greensboro community. This year has been especially eventful with the beginning of the Mobile Oasis Farmer's Market this fall," she says. 
The Mobile Oasis project, on average, makes four or five stops a week, selling in Greensboro's food deserts and improving access to nutritious and affordable food. Through the project, Guilford has developed and sustained meaningful relationships with the Department of Health and Humans Services, local farmers, community organizers, and the Mustard Seed Clinic in the Cottage Grove neighborhood, one of the Mobile Oasis' regular stops. 
Interested in learning more about Guilford College's commitment to sustainability? Schedule a visit and tour the farm yourself!
 
---