The College recently hosted its annual Employee Service Awards Ceremony, recognizing Guilfordians hitting service milestones. Among the many honored, Sharon Jones was recognized for 35 years of service, and Robert B. "Bob" Williams was recognized for 30 years.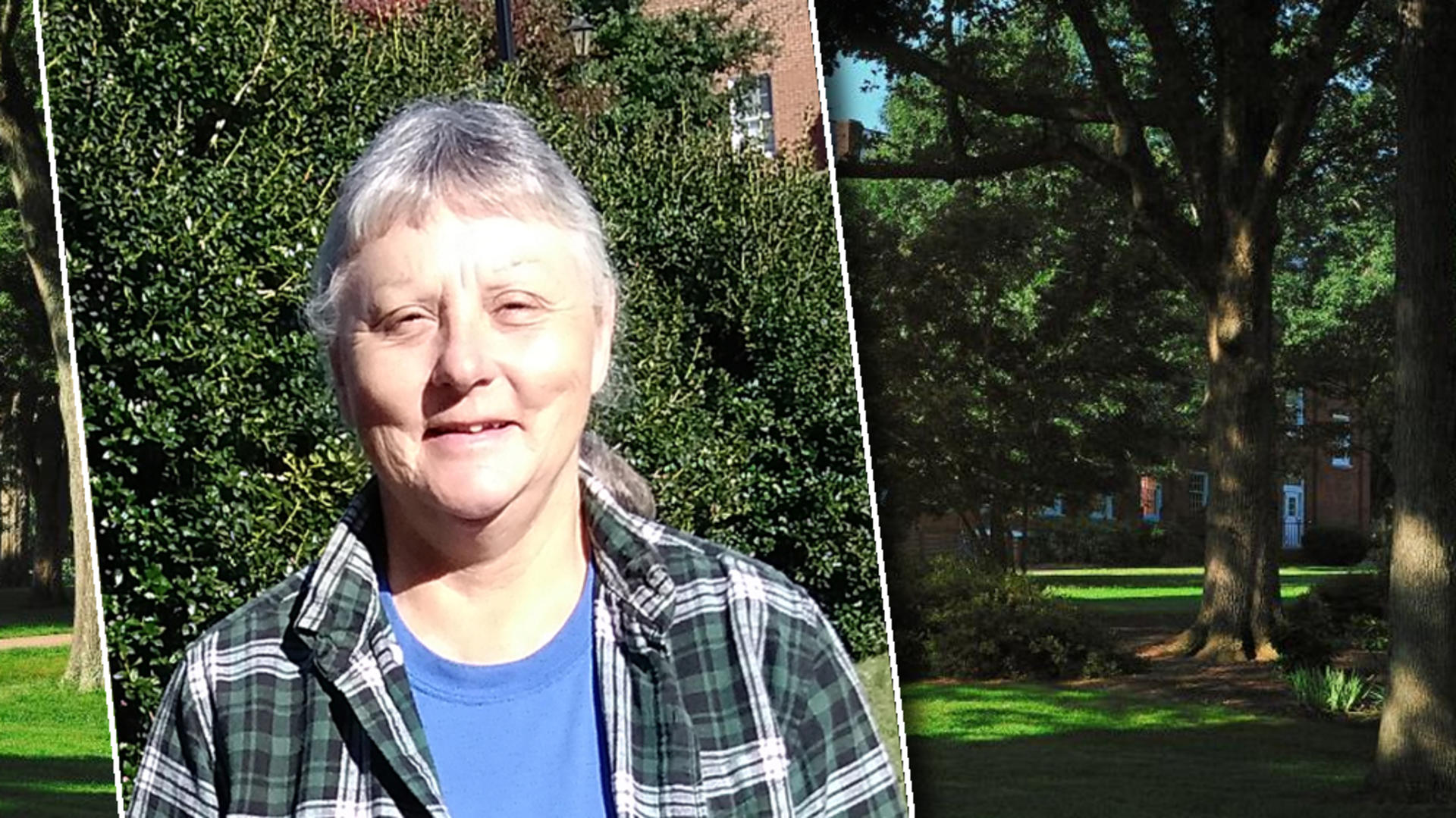 Sharon Jones
Sharon Jones serves as a grounds maintenance technician and is deeply liked by all who know her. She's described as a thoughtful, dedicated professional and a caring and kind friend. It's clear from the heartfelt words of her colleagues that she has made — and will continue to make — a meaningful impact at the College.
Sharon, you are ... a good friend to many people who have come and gone at Guilford over the years. You have a genuine love for people, especially your husband, family and your fur babies. They love you dearly, as do we! I am personally blessed to call you my friend. Thanks for being there for me all these years.
This 35-year milestone is such a professional accomplishment for Sharon and a blessing for Guilford College. Sharon's friendliness and thoroughness shines through every detail of her professional journey. Thank you for sharing that journey with Guilford, and congratulations!
What a blessing to have Sharon Jones on our team, and what a privilege it is to share some words about Sharon, who has given 35 years of her life to this College. I have only worked with Sharon for 10 years, and I've been blessed by that. She's surely witnessed changes through her years here, but the years of service speak to her devotion to the College. She's a hard worker and shows her care for the school in her daily activities. She offers her knowledge and care not only to the staff but to all around her. Thank you, Sharon, for being who you are and blessing us with the opportunity to work with you. The only thing I would add is: Don't mess with her golf cart!
Bob Williams
Robert B. "Bob" Williams joined Guilford's Economics Department for the 1987-88 academic year and has been here ever since. Although, as fellow Econ professor and name-sharer Robert G. Williams reminds us — Bob has really served with us a total of 31 years! When Robert G. took leave, the College recruited Bob to take over his classes. Needless to say, Bob was a hit and continues to connect with students and further the mission of the College's Core Values in a way that makes him irreplaceable. Below, his colleagues also have kind words to say about him.
When I returned from my leave [in 1983], I discovered that my stock had gone up with students, who were flocking to my courses having heard such good things about 'Robert Williams'' teaching the previous year. I figured it would pay off in the long run, so we stole Bob from Elon, a move we have never regretted — not one second.
Bob has been a friend and mentor to me since I arrived at Guilford. He is open-minded, caring, smart, compassionate and dedicated. He is willing to make himself vulnerable and admit his mistakes and limitations. His modesty is genuine and never forced. Bob is a professor and colleague who prioritizes supporting others, especially those in our community who are systemically marginalized. I am grateful for his leadership and support.
---