Matthew P. Shelton '04 has crafted a career in the arts that allows him to approach creativity from many angles, which he says is especially rewarding.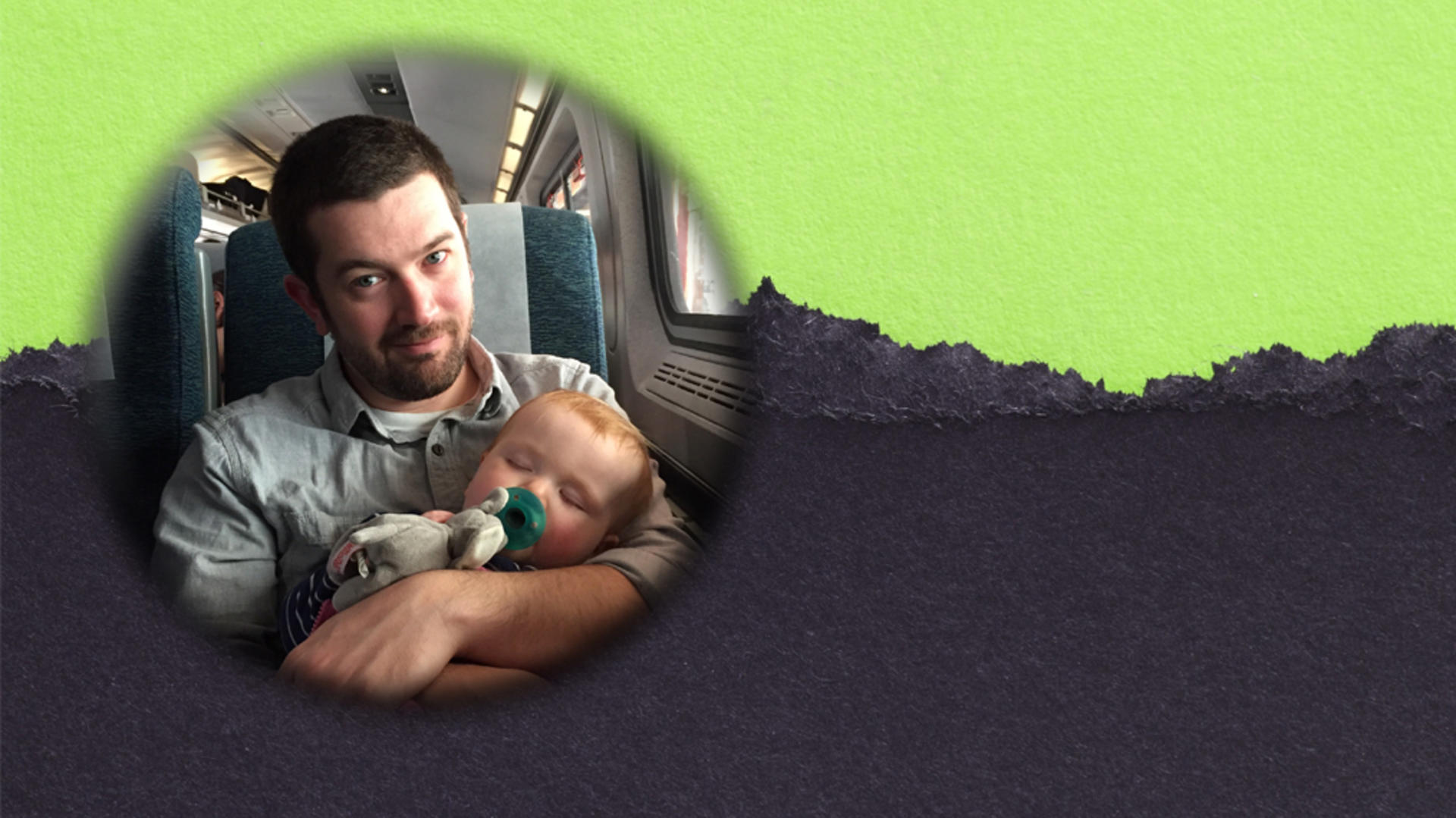 Matthew Shelton '04 with his daughter, Clara June. Photo by Emily Zeanah Shelton '04.
A Guilford education creates lifelong learners who bear a grounding sense of civic engagement along with an expanding sense of wonder and curiosity.
"I love switching between the abstract and emotive language of art-making to the precision of writing and teaching about works, artists and theories," he says.
 
And that's exactly what he does as an artist, adjunct professor at Virginia Commonwealth University and the University of Virginia, and a writer in Charlottesville, Va. He graduated from Guilford with a BFA in Studio Art, earned his MFA from VCU, and has since produced work that has been exhibited in the U.S. and internationally. 
 
Matthew takes many approaches to mixed-media art: sculptures, collages, photography and audio works. He also reviews other artists' work in publications including ART PAPERS and the Richmond Arts Review.
Art Informs Life
Matthew learned to draw, carve, paint, weld, collage and cast at Guilford — and through a variety of non-Arts courses, he gained perspective that is applicable in his field as well as in life. It's this well-rounded approach that he values most about his time at Guilford. 
 
"Guilford taught me that a rich life is one in which we are all always teaching and learning about ourselves, each other, and the world."
 
Much of his art addresses social, political, historical and economic intersections of the American South. "What insights could a collaboration between artists, geographers, ethnographers and ecologists yield about the interconnections between land and culture?" he asks. "That's where I'd like to be in the long term — helping to answer such questions."
Experience Opens Doors
Matthew's advice for students interested in studying art? Be open to opportunities. 
 
"First of all, the more experience you have, the more attractive you'll be to graduate schools and employers. Second, you'll find out more about your own interests relating to the art. You may discover you're more interested in becoming a curator or working in nonprofit management than you are in being a practicing artist. Finally, it's a small world. Take a risk — you never know where a path might take you."
 
Would you like to explore your artistic abilities in an academic setting? Guilford's Art Department offers the training and perspective to prepare you for a variety of careers. Schedule a visit to meet Art faculty and students and tour campus.
---