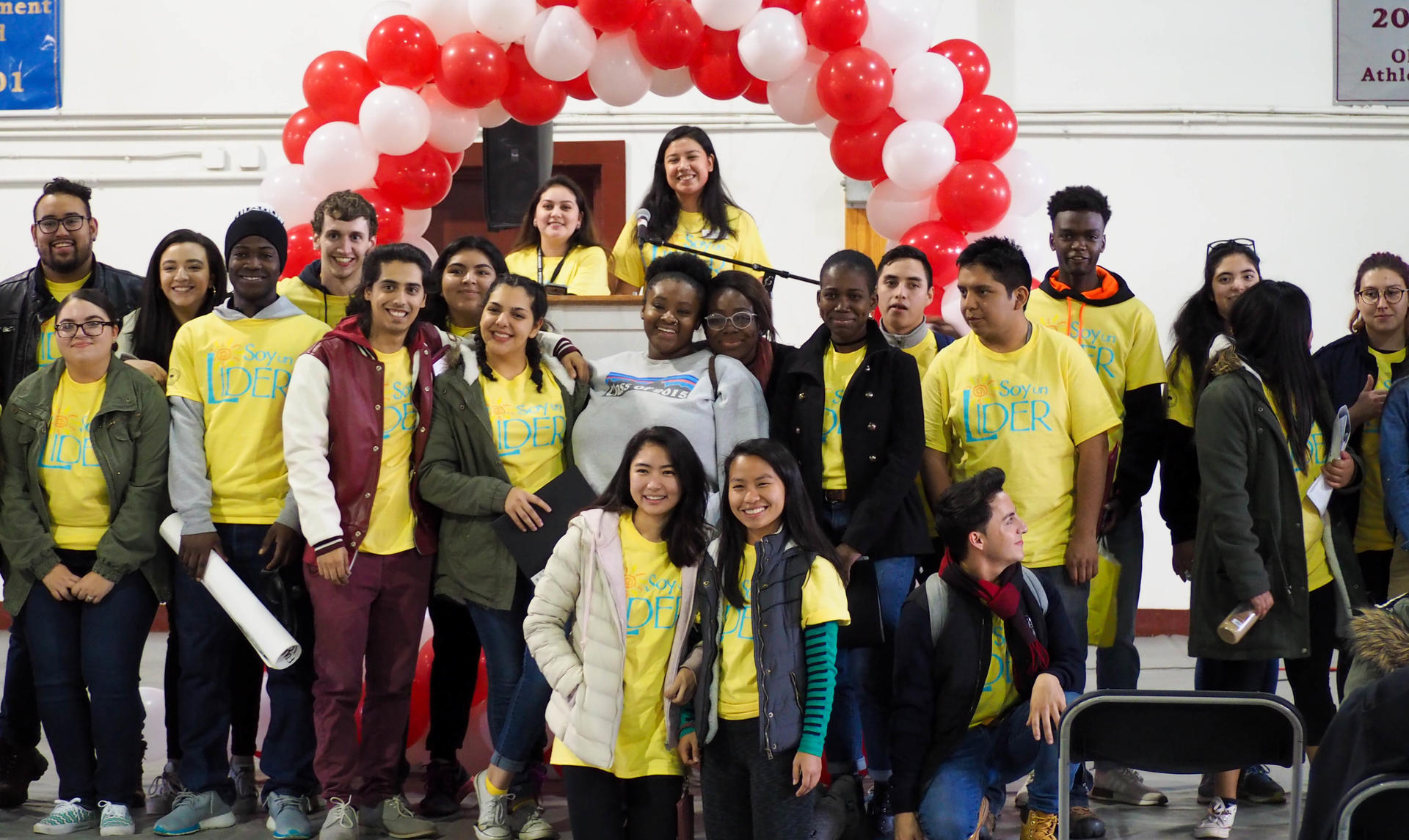 Since 2007, Soy un Líder has been empowering and preparing students from the Latinx and international community to apply to college. Along with their families, students are invited to attend workshops on such topics as financial aid, the college application process and choosing the right college. 
 
Some of these students face unique barriers to college acceptance — like documentation status and language barriers — that this conference looks to help them overcome. Guilford students serve as volunteers and conference coordinators, in collaboration with the Multicultural Education Department, to put on the conference.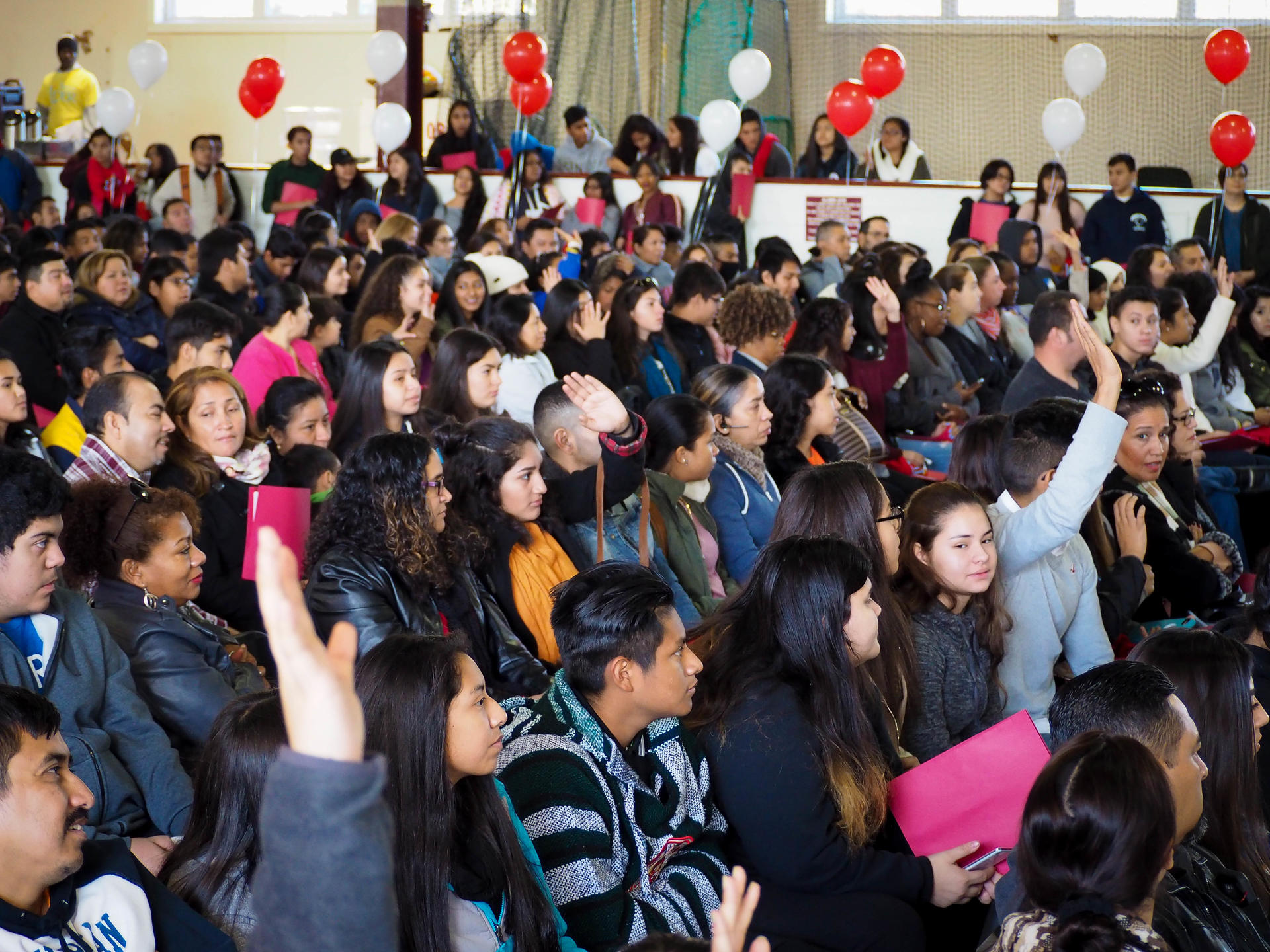 The conference kicked off with a keynote address from Nayely Perez-Huerta. Nayely's powerful and inspiring message to students reminded them that they are their ancestors' wildest dreams. She encouraged them to learn where they come from and to use that as motivation to continue pursuing their dreams.
Irving Zavaleta-Jimenez '08, Assistant Director of the Multicultural Education Department and co-founder of the conference, says, "I am so honored to work with this year's conference coordinators, Jeniffer Gonzalez Reyes '19, Daisy Arguello '20 and Fernando Jimenez '19. They are talented, passionate and inspiring people. I have seen them work so hard to provide a quality and life-changing conference for the students who came in today. They made today possible."
The conference offers important information to high school students, but it also, as Irving puts it,  adds a Guilford touch with information on social justice and community engagement. "We offer the empowerment workshop — our signature workshop," Irving says. "We want to give them the information, but we also know that there will be obstacles along the way and we want to help them feel like they can overcome those obstacles."
The conference coordinators are living proof of the benefits to future college students that Guilford is providing. 
"The college application process is extremely difficult if you're undocumented," says Fernando Jimenez '19. "Soy un Líder empowered me. Soy un Líder motivated me to continue moving forward, and when I was accepted to Guilford and became a Bonner Scholar, the first thing I did was start volunteering for Soy un Líder. This conference allows me to connect with students who are going through what I went through before, and I've been able to give back. I just want to motivate and inspire students to keep going and know that it's a journey, but it's possible."
---