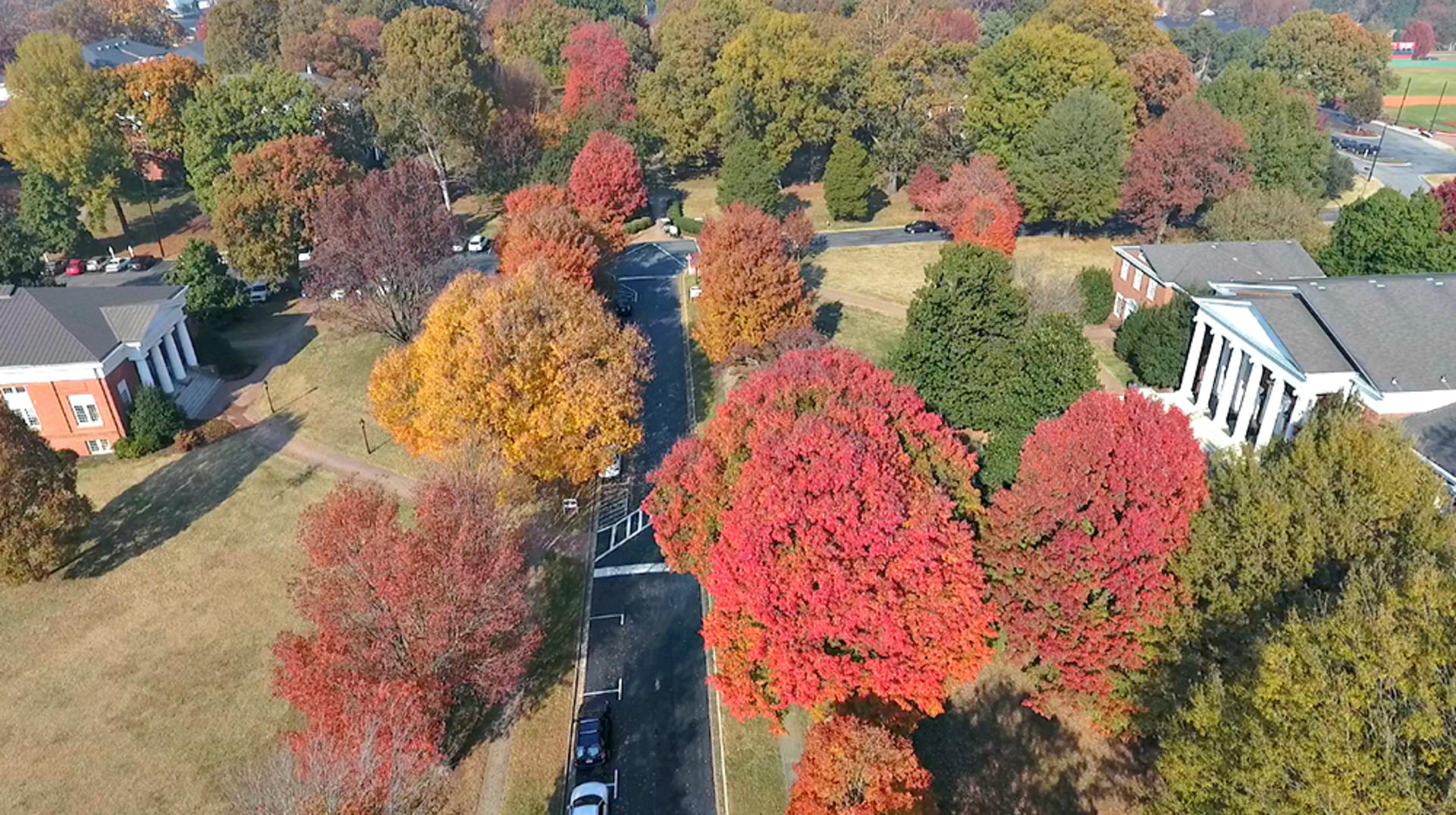 Guilford College is known for its eye-catching campus this time of year. The weather is almost unbelievably perfect. And our signature trees are finally changing colors. If you're here for a campus visit, or simply killing time between classes, you NEED this list of the most beautiful places on campus during this pumpkin-spiced, pull-the-sweaters-from-the-back-of-your-closet, autumnal season.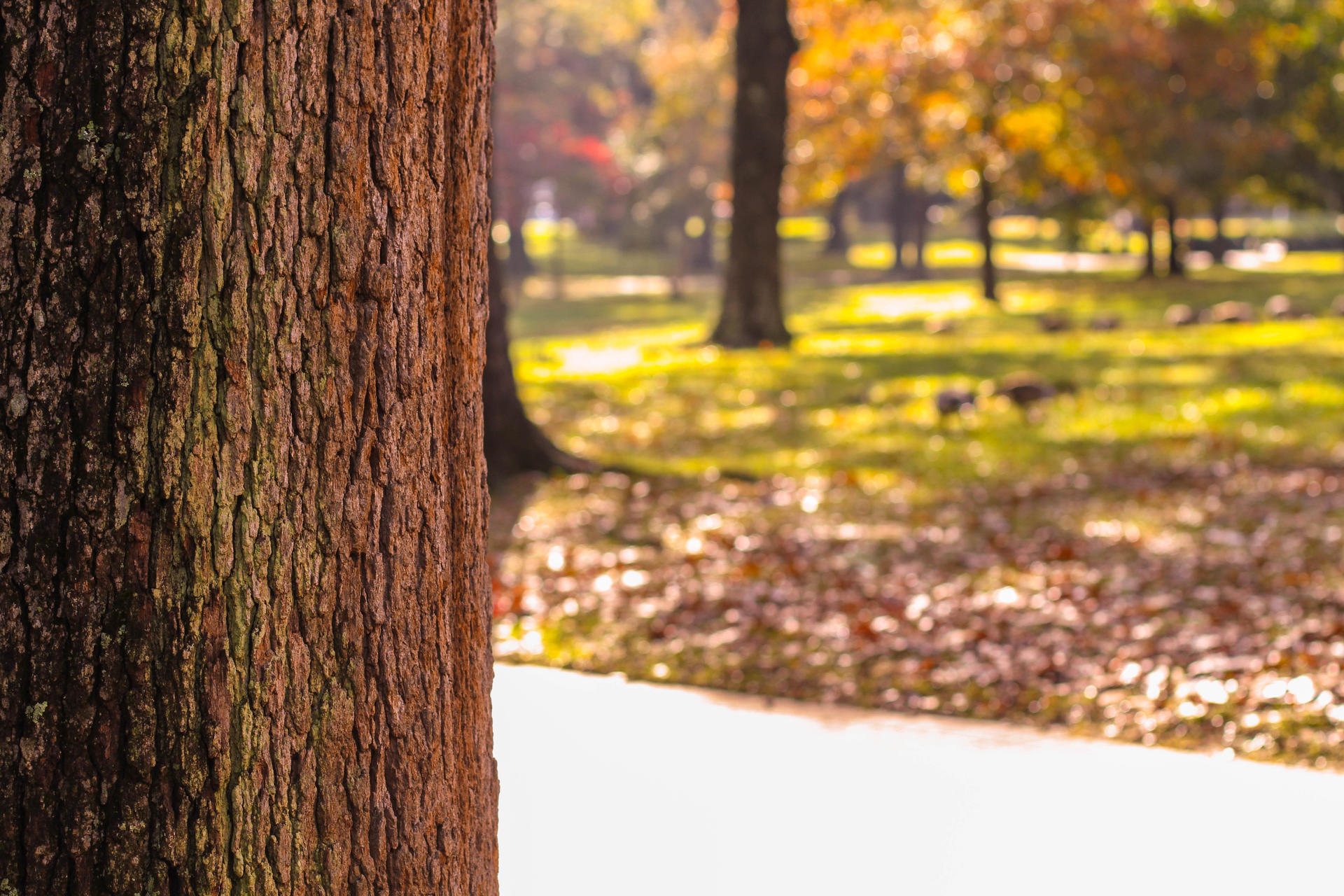 1. The Quad: The Quad is the first thing you see when driving onto campus. The multitude of Guilford trees is a sight to see any time of year, but the burning colors of red, orange and yellow bring new energy to the Quad in the fall. (Seriously, so...many...pretty...trees.)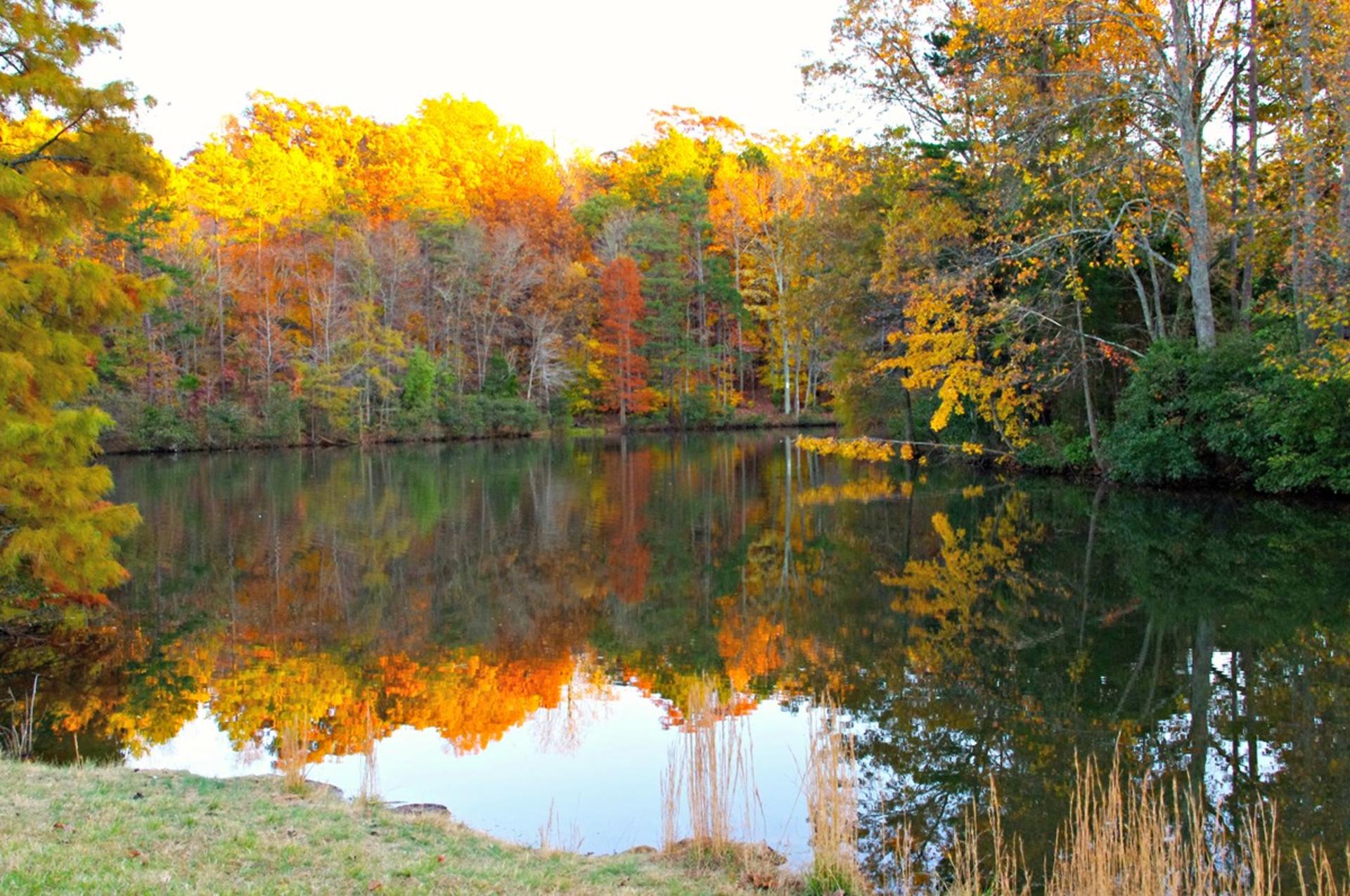 2. The Lake: The lake is almost a hidden jewel of campus. Students can escape to it for moments of peace and quiet — and this is exceptionally true during the fall season when the reflection of the trees radiates off of the pond, creating a calming aura. The field and woods that surround the pond, guest starring woodland creatures including deer, squirrels, groundhogs and rabbits, will make you feel at one with the environment. (And yep, we're actually really serious about sustainability!)
3. The Woods: Anytime you need a break, look no further than the Woods. The trails that run through the Guilford Woods give students the option to take some time away from technology and the stress of studying. Stop by and stand in the presence of a 300-year-old poplar as its leaves change. (If you listen closely, it has a story to tell, too.)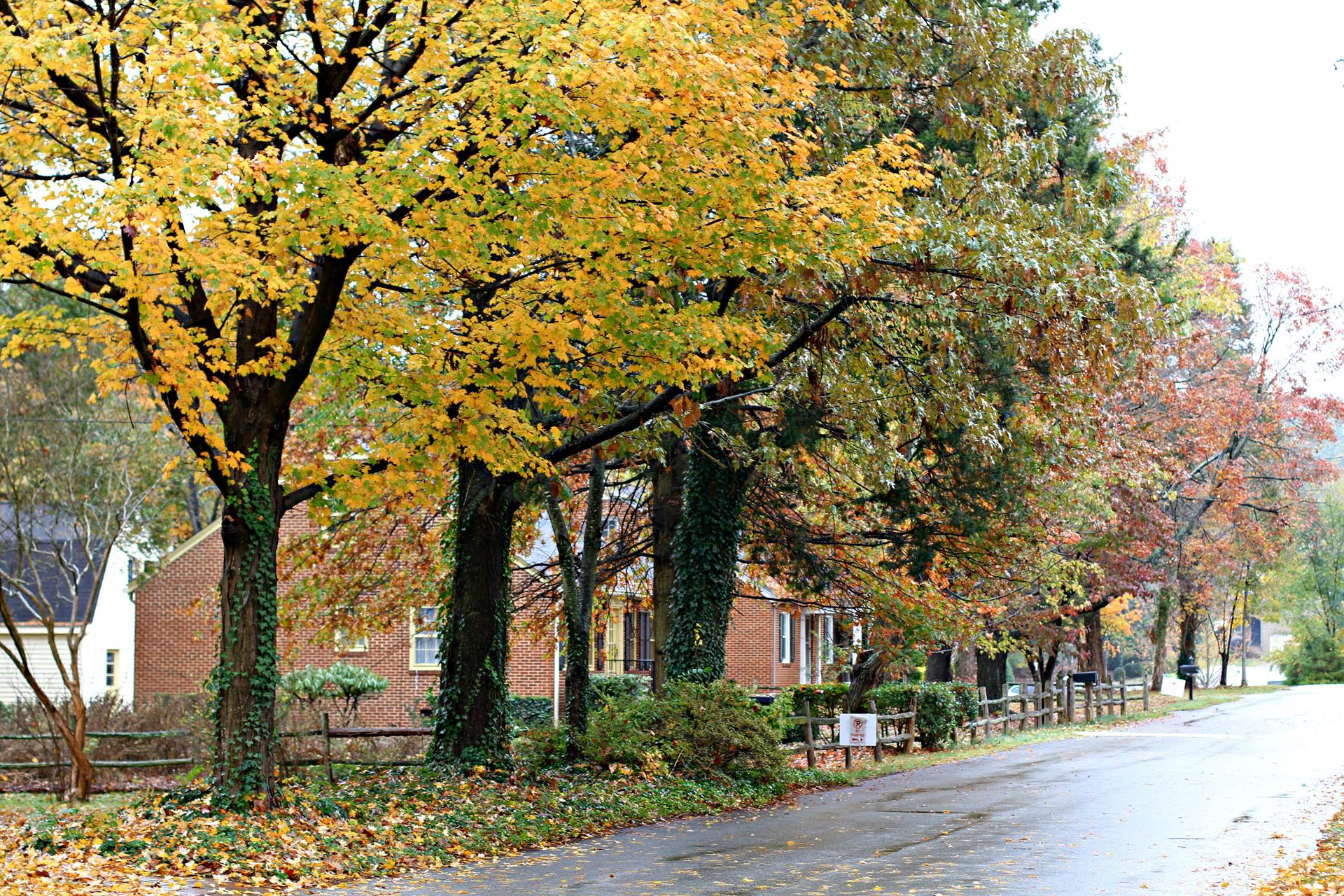 4. George White Road from West Friendly Avenue: This one sounds a little hyper-specific, but trust us — it belongs on this list. This short passway is lined with trees as you drive onto campus, creating a canopy effect. As the leaves change, this easy-to-overlook spot lights up and takes you to another, autumnal dimension. The speedbump suggests you pause, as speeding is for those who can't enjoy the wonders of North Carolina in the fall.

Winter is coming … check these out while you still can! (Kidding … it's still pretty nice here in the winter, too.) 
---