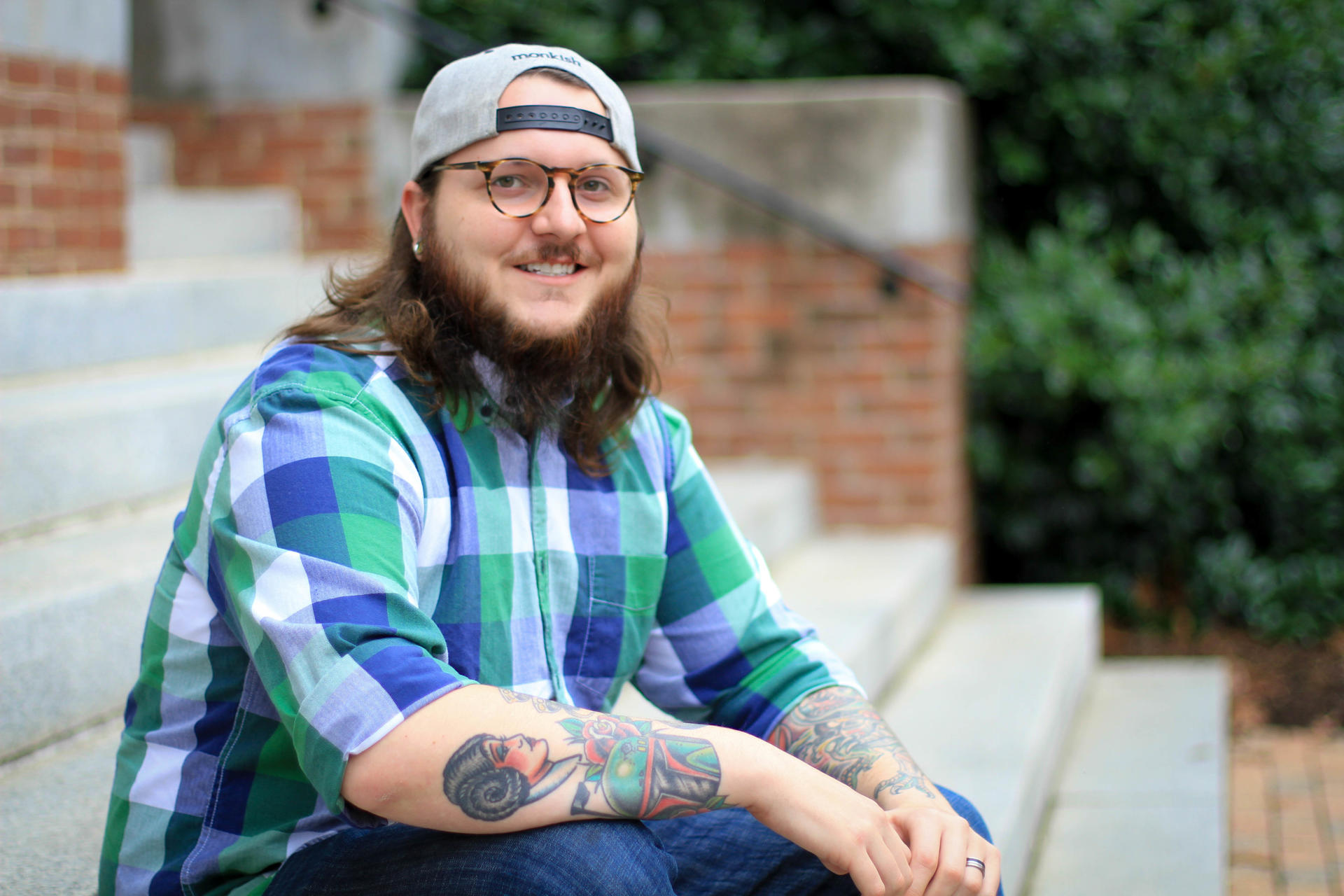 Anthony Jordan '19 came to Guilford for the Physics, but he stayed for the friends and faculty.
It really makes the experience that much better when your professors take an interest in who you are outside of your major.
"I really enjoy having one-on-one time with my professors to cement everything that is being taught to me, but more importantly I like to consider them my friends," he explains.
Anthony's double-major gives him twice the connections. "Guilford was one of the few colleges in the area with a Physics program, and I am really interested in understanding life and all we know through mathematics," he says. "As a Physics major you end up by default with a Math minor. Since I really enjoy learning math, I decided to pursue a double major." 
When asked how he came to love his fields of study, Anthony admits, "The real nerdy answer here is Star Wars. I grew up watching a lot of science fiction and playing video games, but it was the thought of space travel and voyaging the unknown that really grabbed me," he says. "When you think about the world, we are such a small piece to an almost infinitely large puzzle that we call the universe. It is a lot of long nights and hard work, but all of that seems like nothing when you can observe space or watch a total eclipse. These moments are what gives me my inspiration to continue when studies get difficult."
Advisers — and Friends
In addition to a persevering sense of wonder, Anthony's advising relationships with Ben Marlin and Don Smith make his studies enjoyable and approachable. "Both Don and Ben have challenged me academically and given me confidence in my abilities even when it seems like the train is coming off the rails." 
Don taught Anthony's favorite course — an observational astronomy class called Observatory Practice that involves using the equipment on the roof of the Frank Family Science Center to look at the stars.
Home and Beyond
When he's not on campus, Anthony enjoys spending time with his wife, Daryl, brother-in-law, Evan, and dog, Yoda. He also dedicates Saturday mornings to Liverpool Football Club matches on TV.
Though he's called Greensboro home for the last two years, he spent 17 in Murrells Inlet, S.C., and was born in Oscoda, Mich. He hopes to add to that list by pursuing a doctoral degree in Astronomy and Astrophysics at the University of Hawaii. 
"I just want to contribute to the world in whatever way I can. Physics and Math are all about problem-solving, so I would like to be part of something that leaps us into the next science age, and that can range from artificial intelligence to space exploration and everything in between."
Do you find the stars as awe-inspiring as Anthony? Schedule a visit to tour the Frank Family Science Center and meet Math and Physics faculty and students.
---