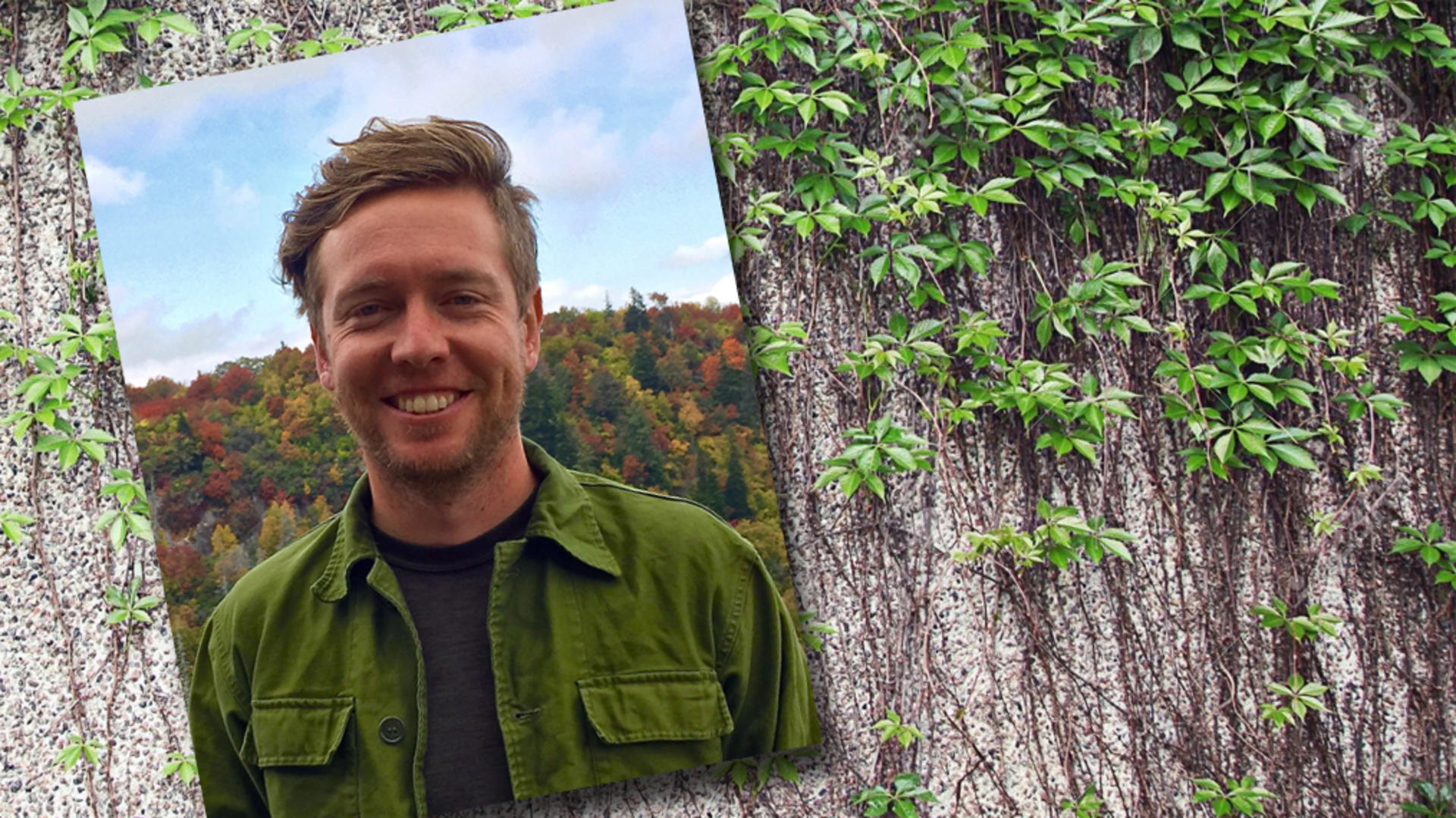 Josh Lewis '08 took a passion for the environment and, through relationships with his professors at Guilford, laid the foundation for his current work studying the ecological impact of disasters like Hurricane Katrina.
I was able to transform my curiosity and anger into a series of research projects that I'm still working on today, 12 years later.
Josh earned his PhD at Stockholm University in Sweden. Currently a Research Professor in urban ecology at Tulane University in New Orleans, Josh conducts field research in New Orleans and Louisiana that explores how people shape ecosystems and vice versa.
"Earlier this year, we completed a five-year study that investigated changes in vegetation in New Orleans since Hurricane Katrina," he explains. "Some parts of the city have struggled to rebuild, leading to land abandonment and blight. We developed a research project to understand the ecological outcomes of this process and how blight and unmanaged vegetation represent a further burden for struggling neighborhoods."
Josh started down this path as a double major in Political Science and Environmental Studies. "I decided on my majors through one-on-one conversations with faculty members, especially Kyle Dell. I knew I wanted to do something involving environmental policy and management, so they showed me that a double major would be a great fit."
Personal Becomes Professional
Josh was in his second year at Guilford when Hurricane Katrina struck the Gulf Coast.
"Kyle Dell worked with me and several other students to make an environmental history film about New Orleans," Josh says. "Kyle encouraged us to dig deeply into a tragic and personal event in the real world. I was able to transform my curiosity and anger into a series of research projects that I'm still working on today, 12 years later."
Josh's day isn't a typical day at the office. In fact, there's no such thing as a typical day!
"On Monday, I might be bushwhacking through a patch of urban forest measuring tree diameters, and on Tuesday, I'm interviewing local fishermen about ecosystem restoration policies," he says. "My mentors at Guilford taught me how to translate what I'm passionate about into the work I do day to day."
Moving forward, Josh says he hopes to continue developing research projects on urban ecology, coastal land loss, and infrastructure policy.
Taking It All In
While at Guilford, Josh was a part of the Quaker Leadership Scholars Program, and he played Ultimate Frisbee, a much needed outlet in the academically rigorous world of Guilford. Josh cites keeping active, developing life-long friends, and learning to be a part of a team as important as the lessons he learned in the classroom. 
Thinking back on his time at Guilford, he'd offer some advice to students who spend their college years here. 
"You will probably never have as much support from mentors and friends as you will in your time at Guilford. Soak it up, but keep your eye on the horizon — what is it that truly engages you and motivates you? Finding those passions and letting them guide your career path will ultimately be all the more satisfying."
Can you see yourself with a career that impacts your community? Then imagine yourself at Guilford! Schedule a visit to talk with Admission, faculty and students to discover where Guilford can take you.
---