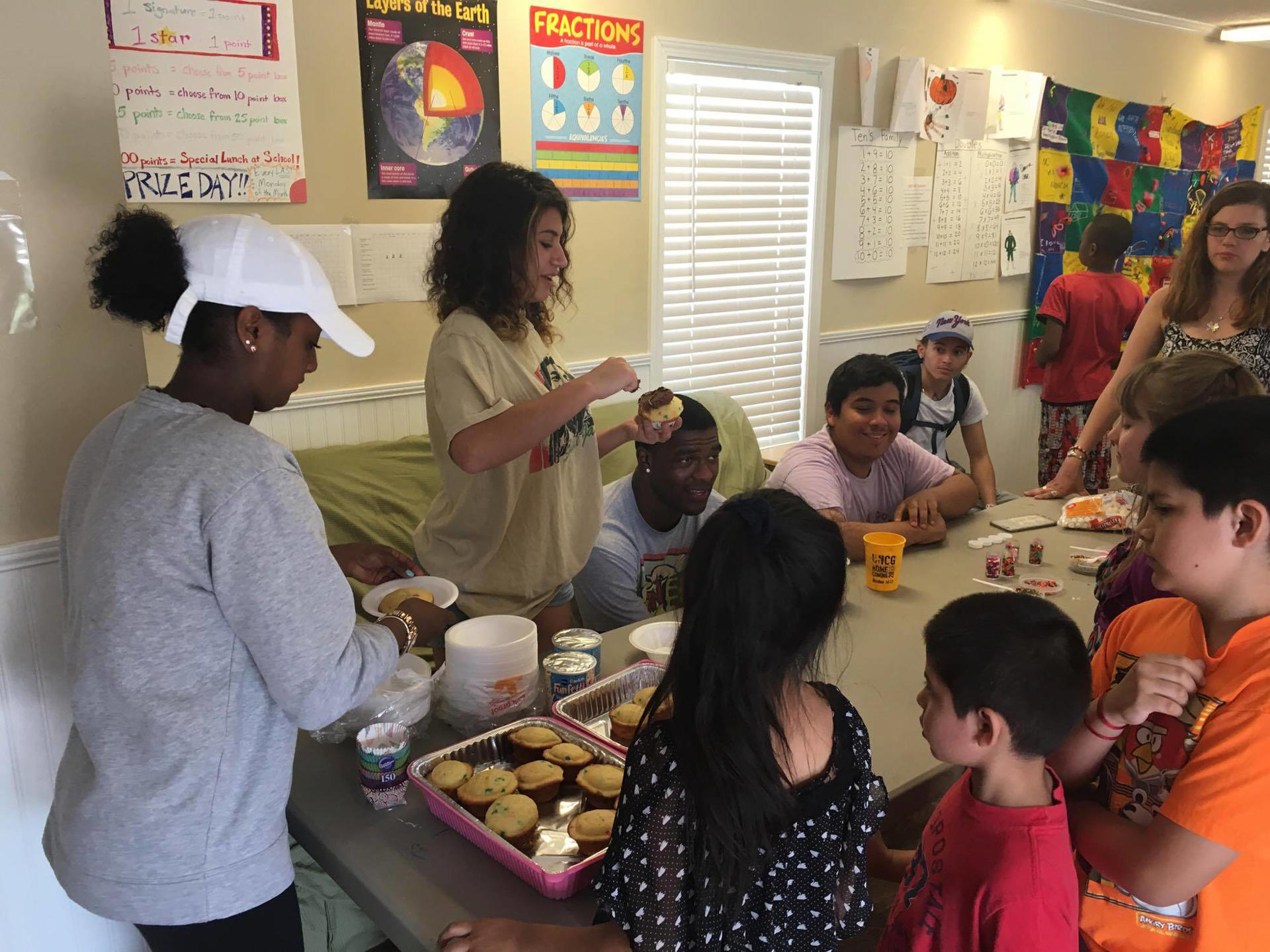 Hector Rivera Suarez '18 is Student Body President, a Bonner Scholar and a Community Scholar — and now he's a Community Scholars Star Student of the Week. 
As he is part of so many important projects on campus, Community Scholars is happy to take this opportunity to celebrate Hector — a person who is actively creating positive change on campus and in the greater Greensboro community.
As Student Body President, Hector's role is to create dialogue between the students and administration. He often serves as a liaison, valuing all voices and creating a space for collaboration. For instance, Senate has implemented biweekly meetings, in which the first week they meet and the following week they do an activity that involves a Core Value. This reminds the community of the purpose behind its work.
Hector also values closing the divide between athletes and non-athletes on campus. He recently transported students to the Davidson football game and set aside time for students to attend a soccer match during Community Senate meeting time. Continuing to deepen the relationship between the athlete and non-athlete communities on campus is crucial to living our Core Values everyday.
As a Bonner Scholar, Hector has taken on a leadership role within Newcomers School and co-coordinates the site with a fellow Bonner. Newcomers School serves students who have arrived in the United States within the last year. This school gives them time to adjust to the U.S school system, improve their English language skills, and tackle cultural differences. When asked how he got involved with Newcomers, he said, "HLois Mlo '18 was taking on so much by herself as the sole coordinator, and I simply wanted to be able to help her in any way that I could."
As a former Oakwood Forest Coordinator, Hector is familiar with tutoring children, but he notes that the two sites are quite different from one another. Newcomers focuses on equipping volunteers to take on challenges that come along with working with children who are new to the country before they start tutoring. 
Hector's hopes this year will see his passions coalesce in new and interesting ways. He envisions Newcomers School, the Bonner Center and the Student Athlete Advisory Committee collaborating to see their shared commitment to the College's Core Values further lived out in our community through service projects. He hopes his platform as Student Body President will allow him to make lasting change, leaving a legacy of unity that he hopes his predecessors, and the Guilford Community as a whole, will continue to embrace.    
 
Hector, you are a gem! Your wisdom, kindness, and activism is bringing such positive change here on campus. To be led and inspired by you is such an honor. Here's to you and celebrating all your hard work! Bonner love!
 
---