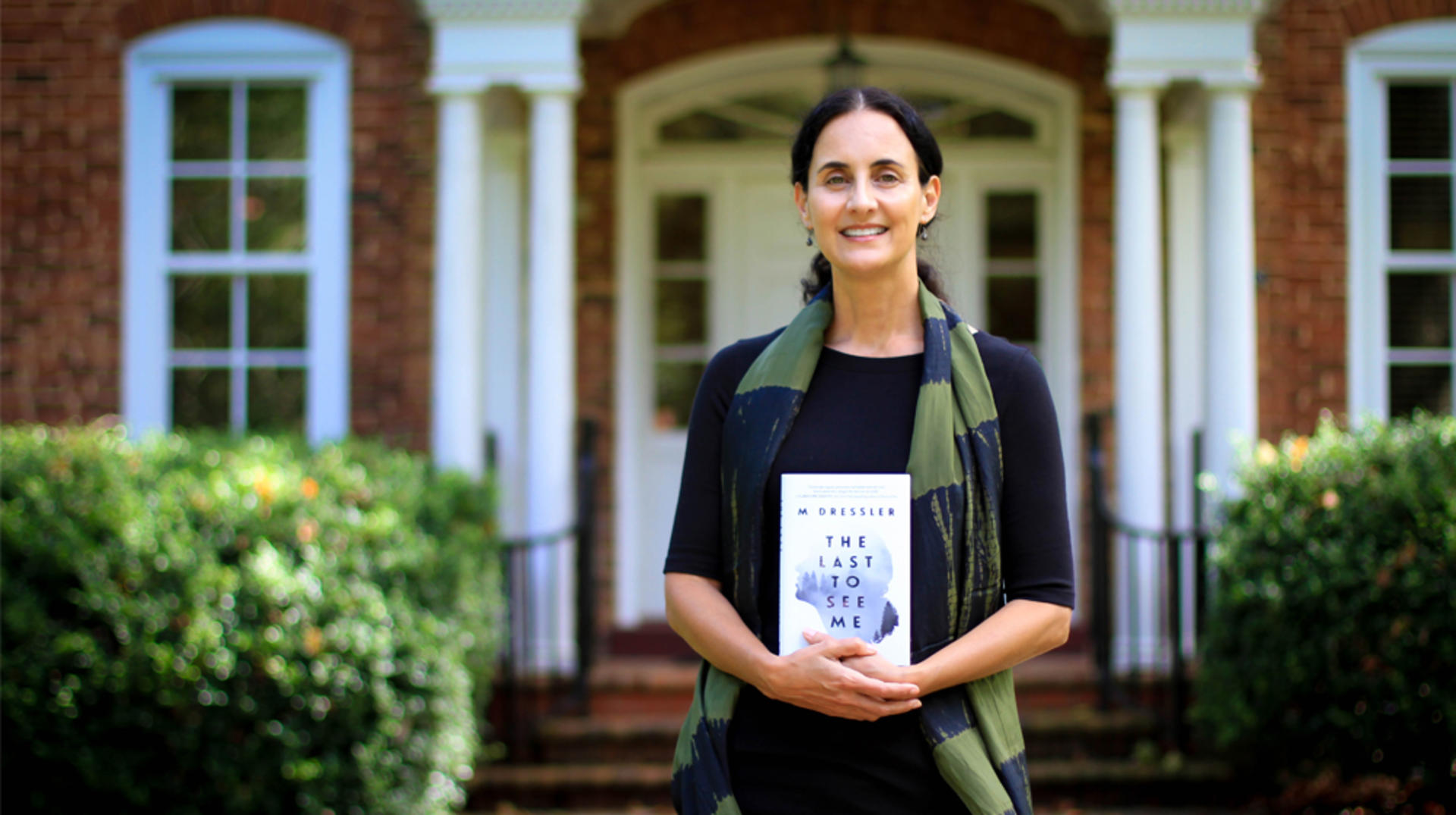 Even at a young age, novelist and Associate Professor of English and Creative Writing Mylène Dressler was fascinated with storytelling. Writing, however, was not her first career. For many years, she was a professional ballet dancer.
"That's a mode of storytelling, too. And when I retired from that career I turned to another love, storytelling through words," she shares. "I immediately got my bachelor of arts in English, and then my doctoral degree in English, writing my first novel at the same time I was completing my dissertation."
While she has been active in the fields of creative writing and literature for over two decades, Mylène says Guilford has been a wonderful environment for her process and, in general, a special place to be.
There is a real passion and dedication to each other, to our community, to our students and to our mission here.
Creating on Campus
"The Guilford campus is so full of love. You feel it as soon as you step on campus," she says. "There is a real passion and dedication to each other, to our community, to our students and to our mission here."
Mylène says she particularly loves the variety of Guilford students she sees in her classes.
"Creative Nonfiction is a general education course, so we see Creative Writing majors but also an array of students focusing in other disciplines who have an interest in exploring story and narrative within their own lives."
Mylène, by undertaking the creative process right alongside her students, can truly empathize with their experience. She's now celebrating the fruits of that labor with the publication of her latest novel, The Last to See Me, her first novel written while teaching at Guilford.
Her advice to emerging writers? Invest time in your writing — and pace yourself. 
"You have to not only set aside time to write, but fiercely guard that time," she says. "Just as important is taking time away from writing. Art benefits from dedication and commitment and also from respite."
Collaborative Classes 
And if you're going to study Creative Writing, taking courses from a critically acclaimed novelist is an excellent place to start. 
This semester, Mylène is teaching Creative Nonfiction and Contemporary Fiction, two craft-intensive courses where students take what they notice in other writers' works and use it to improve their own writing. 
"I don't lecture in my classes. I encourage discussion about whichever work we are studying," she says. "I see my purpose as the faculty member in the room to then teach my students how to draw the connections between disparate ideas to make something more beautiful, more rich than anything we could have created alone, on our own." 
Are you interested in exploring your passion for writing at the college level and beyond? Learn more about Guilford's English and Creative Writing Department, and then schedule a visit to meet Mylène and her students.
---