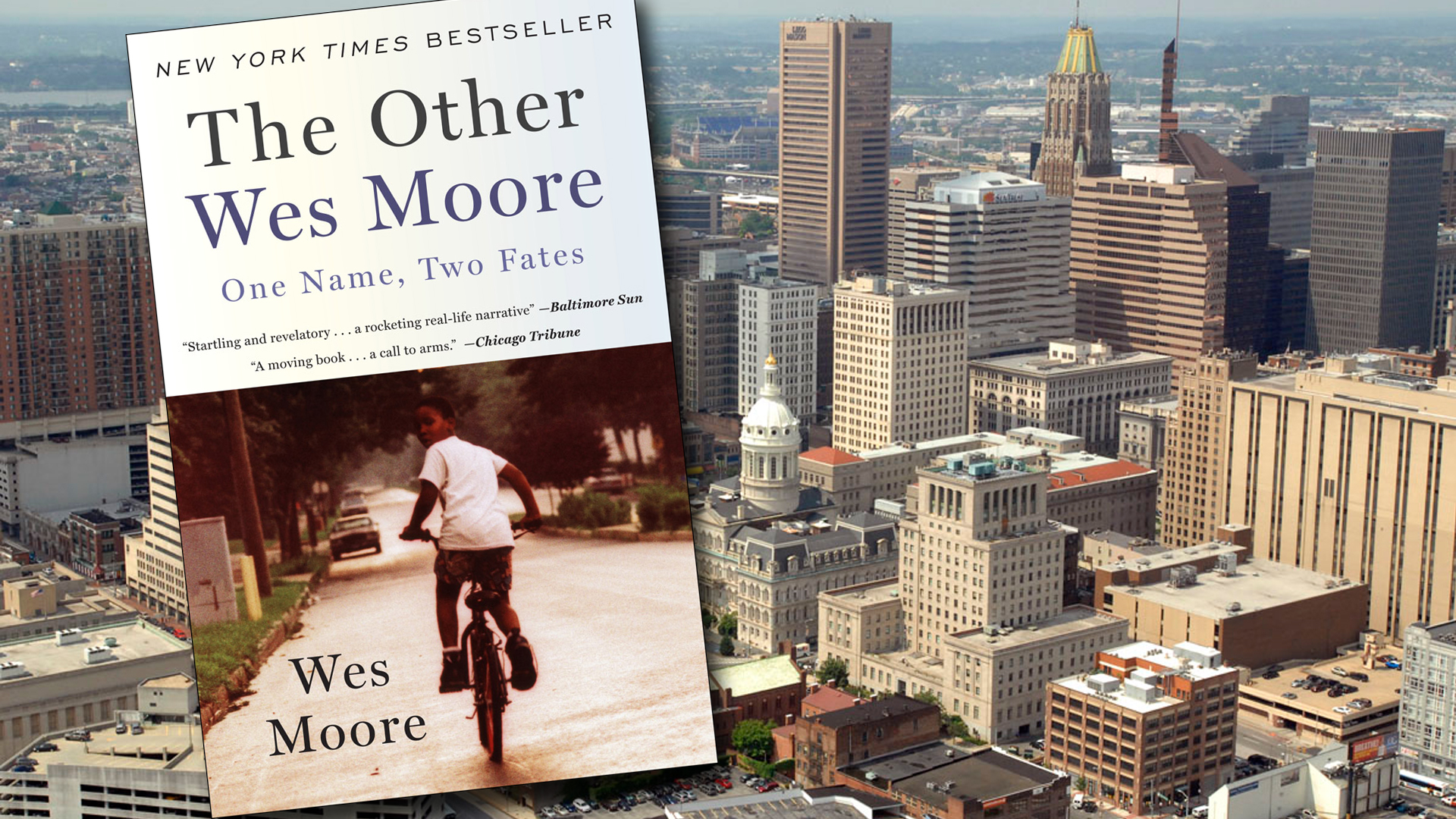 Seemingly every week we are confronted with increasingly painful illustrations of the violent hatred, systemic racism and oppression that persist in America. Just check your morning news feeds. Clearly, we are in need of a seismic societal shift; but where do we begin? 
Reading The Other Wes Moore reminds us that meaningful change starts with us — and how we engage and love our neighbors in community. The jarring true story serves as a thought-provoking common read for our first-year students at Guilford College this fall. 
The book is a poignant case study in profound contrasts, detailing how two people growing up at the same time in the same place under similar, incredibly difficult circumstances end up experiencing polar opposite outcomes. One Wes Moore became a Rhodes Scholar and renowned business leader; the other is now a convicted murderer serving life in prison.
Together, our first-year students are examining the two men's night and day realities — and the events that led to them — in the illuminating context of Guilford's seven Core Values. There will no doubt be spirited classroom discussion as students grapple with ideals of equality, justice and community. 
How were such values thoughtfully applied to save one man and either not used, misused or abused to fail the other? What role did the community play in determining their differing fates?
Reflecting on my own journey, I can clearly see how both the absence and presence of community has shaped my life. Growing up, I was very much sheltered from engaging with and adopting the ways of the broader Deaf community. My mother knew my life would be safer as I strived to know and serve the privileged hearing world. The smaller I stayed, the safer my life would be. Having no other frame of reference in the community where we lived, my mother and I dedicated ourselves to learning how to behave as if we were hearing people.
It wasn't until I was a 23-year-old graduate student at the University of Iowa that I truly discovered liberating life by connecting to the Deaf community. I learned American Sign Language and Deaf culture, and the norms and values of Deaf people, those who rely on visual-gestural language uniquely suited to people like myself. I learned so much by meeting the people there and sharing new experiences together. Through their invaluable support, mentoring and acceptance, a whole new world opened up to me as I got to know myself for really the first time. I wouldn't be the president of Guilford College today if not for those great people.
In the case of The Other Wes Moore, we see the best and the worst of community — from the same community. That should be convicting for all of us as we strive to be fully present and faithfully active in serving the needs not just of some, but all community members in equal measures. Such a community ethos is essential to ensuring that every person enjoys a promising path to self-discovery and empowered lives of purpose. 
As we continue to engage in this reflective conversation and call to action, I am so excited that Wes Moore is coming to campus on Nov. 9 for an afternoon discussion and book signing. I encourage you to read his book and make plans to join us for a special event that promises to reveal anew the transformative power of community. 
---