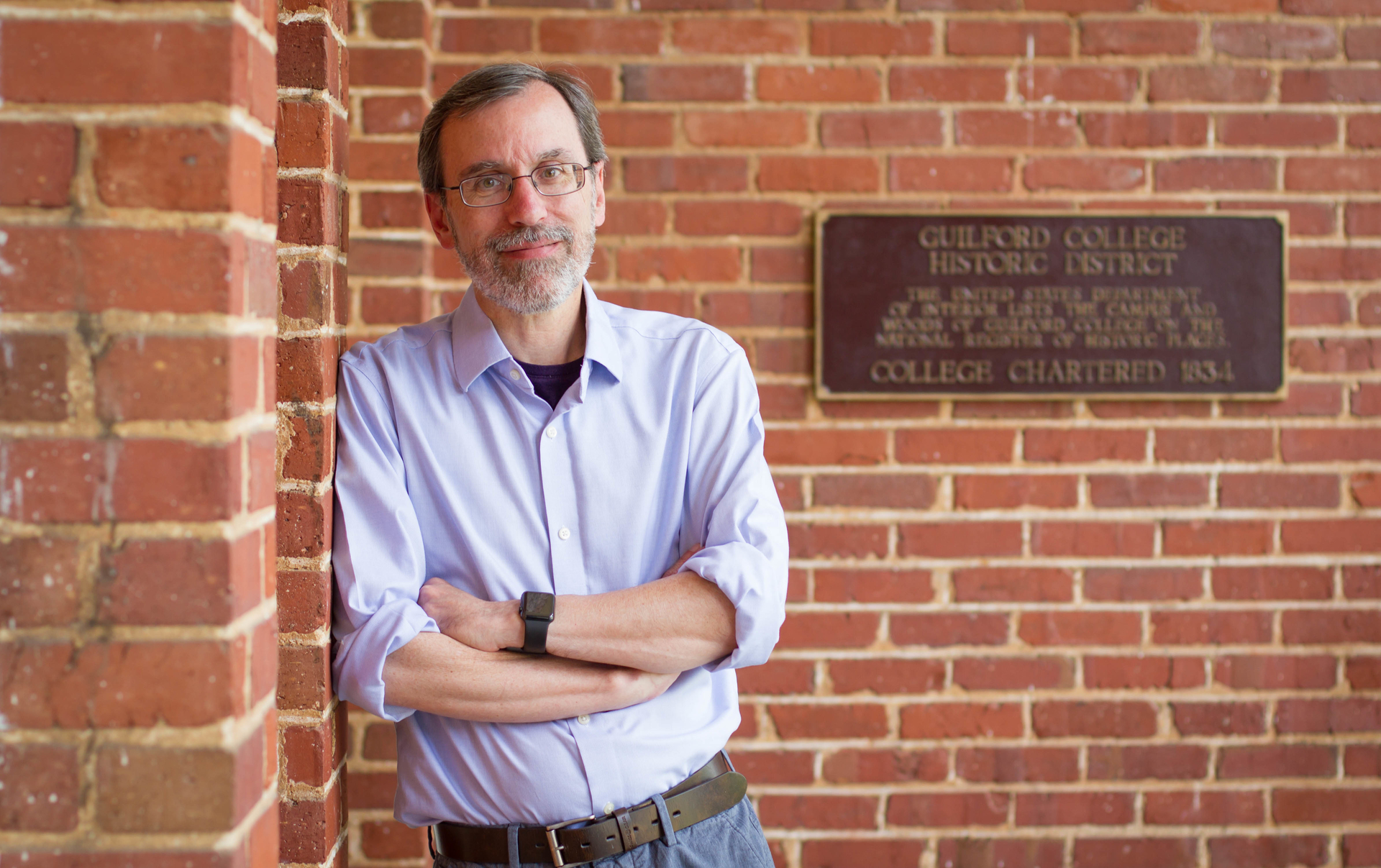 Professor Rob Whitnell, Chemistry, is part of a team of researchers from several colleges and universities that has been awarded more than 1 million dollars from the National Science Foundation to fund expansions to the Process Oriented Guided Inquiry Learning in the Physical Chemistry Laboratory (POGIL-PCL) Project. The project designs workshops and develops material for chemistry faculty across the country to learn and collaborate on more innovative and effective ways to teach physical chemistry courses at the collegiate level. Rob will be working with colleagues to plan, develop and implement these workshops - resulting in richer classroom experiences for college students at many institutions. 
Here at Guilford, our students will benefit directly from having one of the primary members of this cutting edge research at the front of their classroom. 
"I'm totally reworking my two-semester physical chemistry course sequence this year. Every major topic will be introduced by and developed through students doing a POGIL-PCL experiment. They'll use data they collect to develop many of the fundamental physical chemistry concepts rather than first getting those concepts from a textbook."
Rob is part of a team with Gail Webster here at Guilford, along with seven other faculty at colleges and universities across the country who are developing inquiry-based experiments for introductory chemistry courses, like the Chemical Principles sequence at Guilford. They're using ideas developed by the POGIL-PCL project as well as building on experiments they've designed on their own, to produce no less than a half dozen new experiments ready for classroom use. 
"This active approach is different from almost every approach taken to teaching physical chemistry," Rob explains. "And one of the great things about applying this work to introductory chemistry classes is that it has the potential to reach so many more students, both at Guilford and elsewhere, given the larger size of those classes." 
Read more on Guilford's hands-on, collaborative and student-centered Chemistry Department, or schedule a visit! 
---