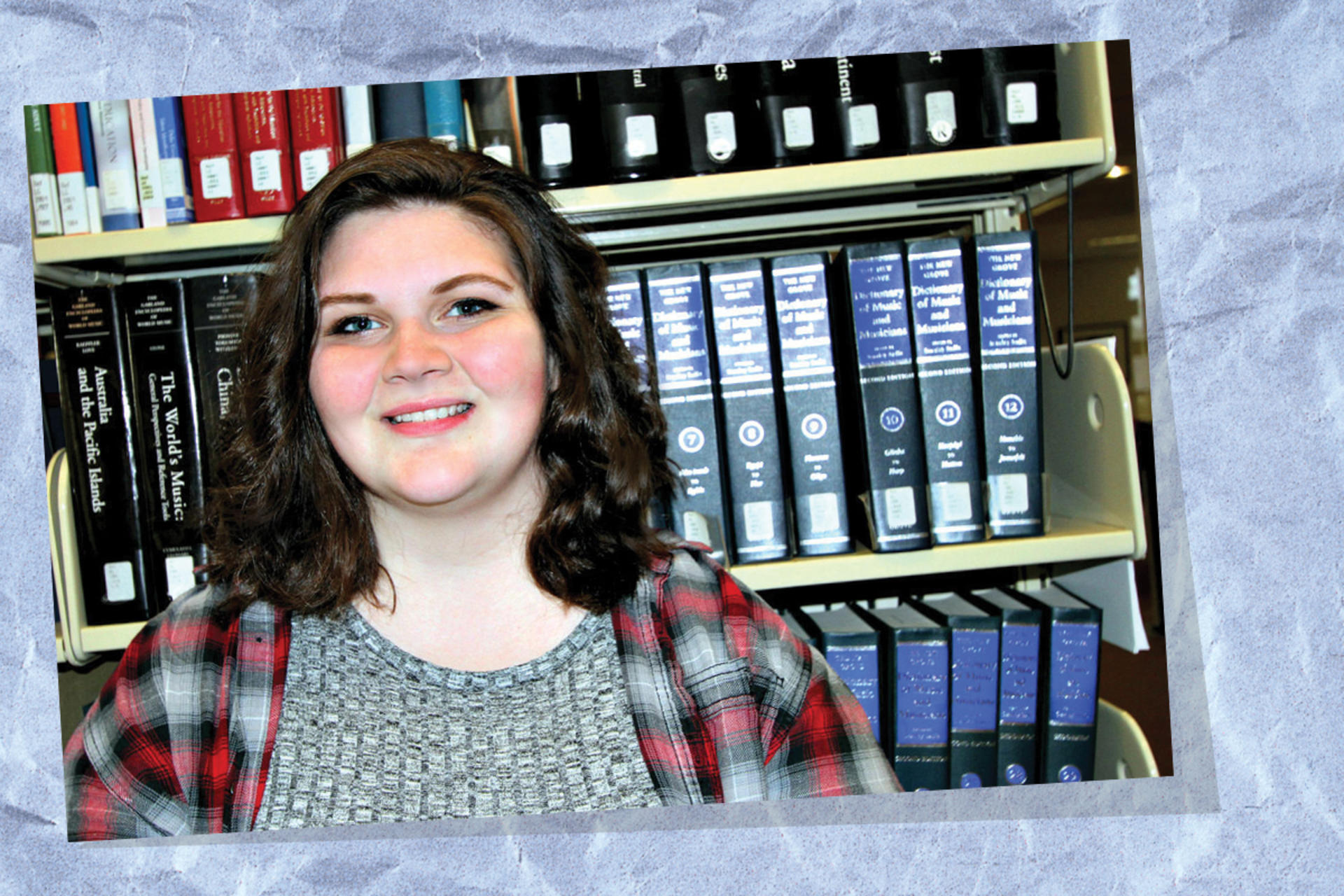 Once an Education Studies major, Tabitha Mocherman '18 has decided to focus entirely on her theatre goals. Thanks to her many experiences at Guilford, she's well prepared to pursue the next step in reaching those dreams: going to graduate school for theatre management.
"The faculty really support Yale, but I see myself staying in the South," she says.
Work at Play
During the 2016 January term, Tabitha worked on the Theatre Studies Department's production of Godspell.
"I was a stage manager, assisting a director who is currently working at Triad Stage, as well as other professionals in the industry. I believe I made some future job connections through this experience," she says. In April, she attended a theatre administration workshop at Triad Stage in Greensboro.
College Days
Tabitha, who works at Hege Library, also completed a project about Guilford women in the 1920s. "We learned a lot of crucial things that happened with Guilford's development in the '20s and how women steered most of the changes," she says.
Tabitha credits Meg Hinson with being her greatest mentor at Guilford. Meg is her supervisor at the library, where Tabitha has become a team leader in which she trains new hires and helps with data inventory and marketing for the library.
She's also a marketing intern for the College senate and works with the campus radio station, WQFS.
"It's been cool to see the community engagement and how much the officers have to put into the job," Tabitha says about the senate. "It has encouraged me to take on more campus leadership."
Are you in love with theatre but aren't sure how to make it your career? The opportunity to double-major or choose complementary majors and minors are a sure way Guilford can help you build your future. Register for a visit to learn more about our academic offerings.
---